Innovid becomes Olympics ad management partner
The Innovid-powered Olympics Ad Manager makes CTV dynamic ads possible for the first time.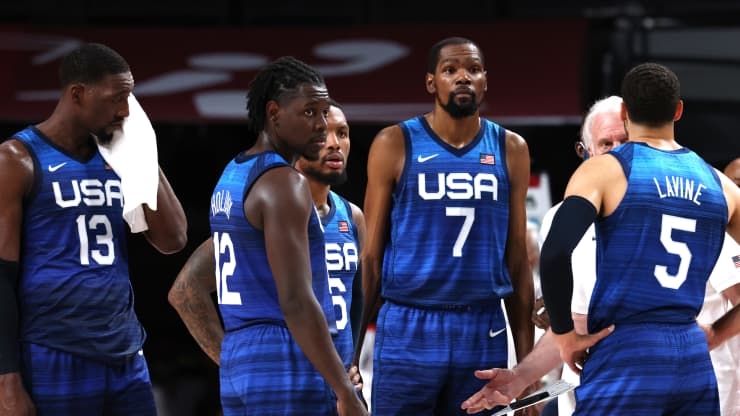 Have you noticed a better ad experience when streaming the Olympics this year? CTV ad company Innovid is serving as the official ad management partner for NBC's streaming coverage of the Tokyo Summer Olympics. Through the Olympics Ad Manager, powered by Innovid, third-party ads are being managed across NBC's CTV apps.
What this means is that behind the scenes, advertisers have been experiencing a more streamlined and up-to-date adtech process that was previously unavailable for advertisers of Olympics programming on the web.
The effects of this partnership are subtler for the viewer, but likely result in more current, relevant ads over CTV because those advertisers didn't have to finalize their creative as far in advance of showtime. The biggest change, though, is felt through the CTV ad supply chain for sponsors.
"The Olympics, even as, historically, a user experience above everything else, didn't allow dynamic ad serving, which is a core capability in digital media to do measurement, creative rotation and things like that," said Tal Chalozin, CTO and Cofounder of Innovid.
Better UX for advertisers. For big-ticket live events like the Olympics and the Super Bowl, digital advertisers (or their agencies) previously had to manage those placements separately from the rest of their CTV spend. Adtech capabilities for serving up dynamic creative had sped up in the rest of the ecosphere causing a notable difference in user experience for ad partners.
"A big part of the story is that live TV is extremely hard to accomplish at scale, and that makes sports a unique entity," Chalozin said. "The nature of live is that the vast majority of viewers pressure test the system by watching at the same time."
Streamlined workflow. Up to this point, it's been a challenge to coordinate what ad to run, return and schedule it, make sure it's ready on time, and then stream it so that all viewers get it at exactly the same second, Chalozin explained. With this Olympics, for the first time, the CTV ad experience is finally catching up and getting the biggest test in its history, paving the way for other tentpole live events to benefit from serving dynamic creative digitally.
Why we care. Although the results are early, NBC says streaming metrics are up 24% for the Tokyo games, as compared to the 2016 Summer Olympics in Rio. The CTV audience has become an essential slice of the pie and can't be overlooked. Marketers will be able to work more efficiently in executing and measuring campaigns that incorporate these large tentpole events. For instance, Apartments.com included the Tokyo Olympics as major part of their 2021 ad plan. And Ricola broke ground earlier this year by becoming a first-time Super Bowl advertiser. With some much riding on these buys, it's nice to see the possibility of CTV catching up and delivering the right adtech tools to match the moment.
The post Innovid becomes Olympics ad management partner appeared first on MarTech.
(20)