Instacart Invests $1M In Ad Initiative To Support Black-Owned Brands
Instacart Invests $1M In Ad Initiative To Support Black-Owned Brands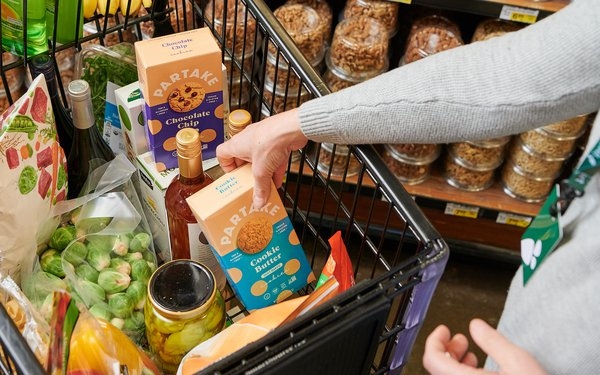 Instacart is getting more involved in diversity and inclusion. The online grocery platform that grew to become a household name in 2020 during the height of the COVID-19 pandemic made a $1 million advertising investment to help consumers find Black-owned consumer packaged goods (CPG) brands across its marketplace.
This initiative begins with the Black community, but the hope is that others will follow. "Brands want to better understand this new consumer behavior of shopping for groceries online," said Instacart Chief Revenue Officer Seth Dallaire. "They want to educate and create awareness about their brand. Often these are companies that don't huge marketing departments dedicated to ecommerce."
Dallaire, who previously headed the global advertising, sales and marketing teams for Amazon, said some brands have been unrepresented in the market place and do not have the knowledge to make a change.
"Consumers love to discover new brands, and seeing it in the Marketplace ultimately leads to trials and then sales," he said. "Ecommerce grocery shopping is a new behavior, and these strategies are not fully understood."
Instacart's initiative kicks off this month with launch partners A Dozen Cousins, and Partake Foods. Partake began using Instacart Ads in July 2020. For all eight of its products, the company tapped into Featured Product through Instacart Ads Manager, a self-service platform.
Partake products are available at retailers such as Sprouts, and The Fresh Market on the Instacart marketplace. The company notes that its sales on the Instacart marketplace rose more than 2,000% year-over-year, and last year grew 13-times faster than others in the Cookie Category.
Grocery is the world's largest retail category, with annual spend of $1.3 trillion in North America, according to Instacart. Its self-service and managed ad platform supports for more than 2,500 CPG brands.
Eligible brands in Instacart's network will receive Instacart Ads credits to use in Featured Products this year.
As part of the initiative, Instacart also created a designated team focused on supporting participating brands, and a monthly training series to ensure each maximizes the impact of advertising campaigns.
Instacart Ads also offers other programs designed to amplify small and medium-sized and emerging brands, such as Instacart Ads Click Credit Program.
When brands work with Instacart to gain placement in Features Products, they pay on a cost-per-click basis. The brand allocates how much they will spend based on a specific set of keywords and pricing they determine in advance.
For example, if a brand runs a search query string such as "beans and rice," they will determine how much they are willing to pay to appear in the top placement on the web page. When a consumer clicks on the keyword string, the brand pays Instacart a second-day auction price.
Instacart Ads offers a full suite of advertising products anchored around Featured Product, including Delivery Promotions, Coupons and Hero Banners.
The Featured Product offering gives brand partners premium digital shelf space with browse, discovery and search placements in high-visibility areas across the Instacart marketplace.
With Featured Product, advertisers can boost sales, increase trial and awareness, drive higher category share and manage campaigns in a self-service portal.
(11)