iPhone Getting Too Hot: How to Prevent iPhone from Overheating
Smartphones become hot. And so do iPhones. But iPhone getting too hot may be a cause of concern. Been wondering "why does my iPhone get hot" but haven't found a solution? This post is all about that – how to prevent your iPhone from getting too hot.
Before jumping to solutions, let's understand the reasons for your iPhone getting too hot. Your iPhone is a tiny little computer which you can carry around everywhere. Your iPhone is exceptionally smart, it also has the same components as your computer – but they are really really small. That said, it's worth mentioning that your iPhone doesn't have a fan or any moving parts that can cool down the processor (personal computers have fans, that help to keep the processor cool).
Not having a fan in itself is not a problem. But if something goes wrong your iPhone could start to overheat. If you were to open up your desktop PC, you can see a bunch of fans, that continuously cool down the processor. CPU contributes significantly to the heating of any computer and the same goes for your iPhone.
Should I really bother if my iPhone starts overheating?
Yes. Definitely. When iPhone starts to overheat, it displays a warning message – "iPhone needs to cool down before you can use it". When your iPhone enters 'cool down' mode –
The display dims or goes black
Cellular radios enter the low-power state. Signals may weaken
Device stops charging
Camera flash is temporarily disabled
This can cause great inconvenience till your iPhone is cool and is up and running again.
Possible reasons why your iPhone is overheating –
Reason 1: CPU is revved up to 100%
Think of your car. When does it use the most gas? When accelerating. If you push the engine to its limits, the engine overheats and uses a lot of gas. The same goes for your iPhone – it's overheating because its CPU is at maximum usage.
Reason 2: Software problems
Your iPhone, or any other iPhone for that matter, has apps. Each of these apps run simultaneously and use CPU resources. If CPU usage is at 100%, it just means that one of your apps isn't behaving well. Well, that's too bad! You should now figure out which app is gobbling up CPU resources.
iPhone Getting too Hot: How to Fix
Begin Diagnosis
Close all apps
Start with reducing the workload on your iPhone by closing all apps.
Double tab on Home Button
Swipe each app off the top of the screen
Check how many apps have been crashing of late
Did you hit "iPhone getting too hot" issue right after you installed a certain app. If yes, then that particular app may be the culprit. To detect the culprit –
Head to Settings -> Privacy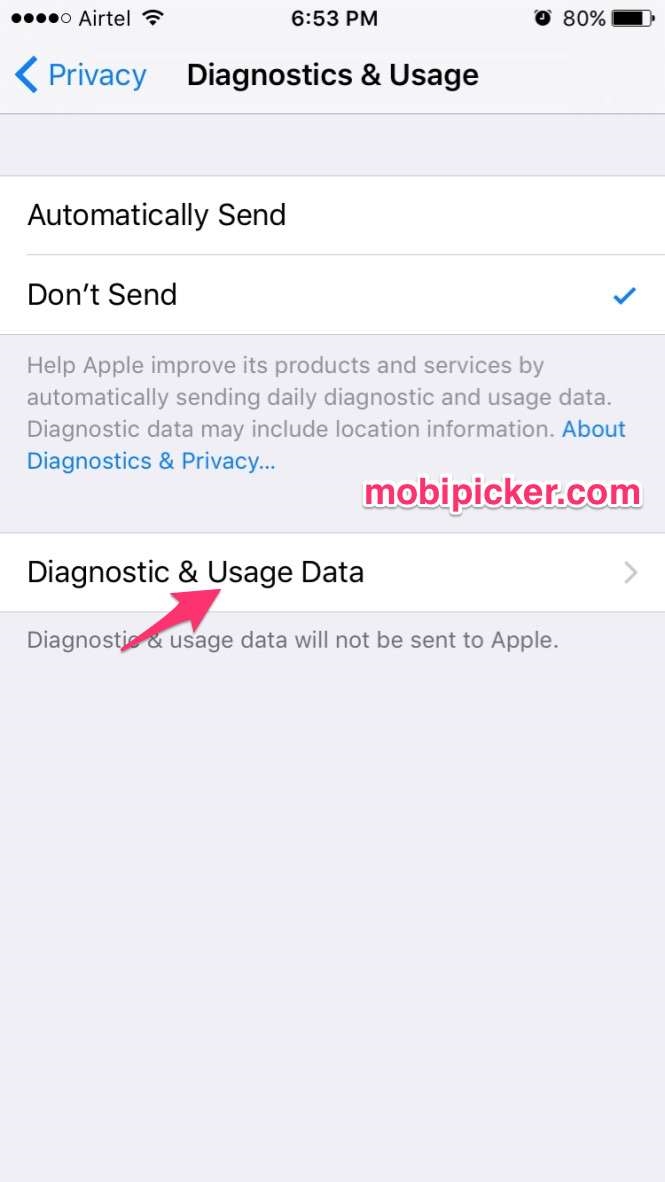 Head to Diagnostics and Usage -> Diagnostics & Usage Data
Diagnostics & Usage Data gives you a list of everything that's crashing on your iPhone. If you see the same app listed over and over again, it simply means there's a problem with that app. Try deleting this app and reinstalling it from the App Store. To delete an app, press and hold on the app icon until it starts to wiggle. Then tap the black 'X' that appears. Head to the app store and download it again. This may prevent iPhone from getting too hot.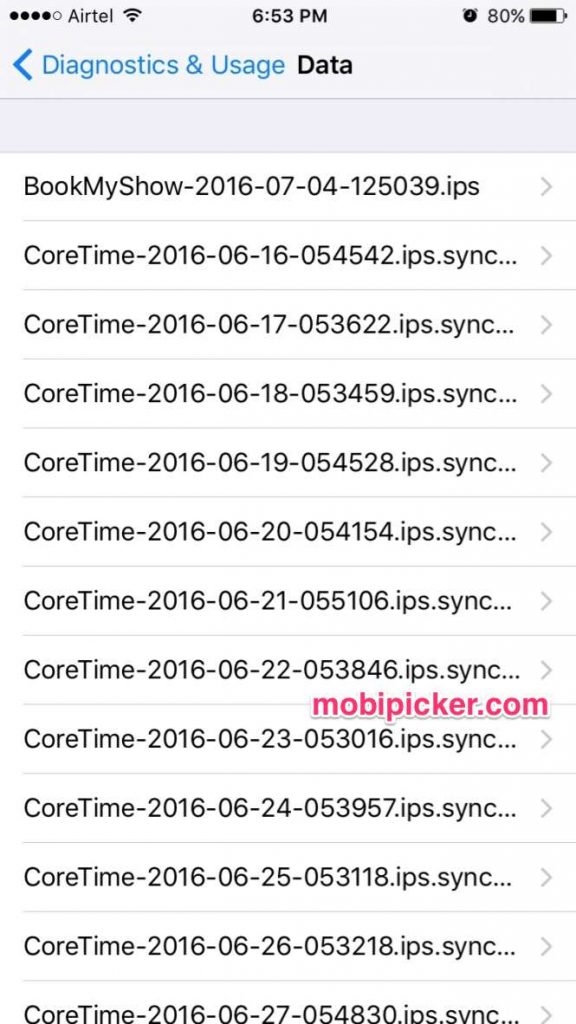 Is your iPhone software up-to-date?
Apple frequently releases software updates to fix bugs and other issues. Keeping your software updated always helps and may even prevent iPhone from overheating.
To update software –
Head to Settings -> General -> Software Update
If an update is available, install it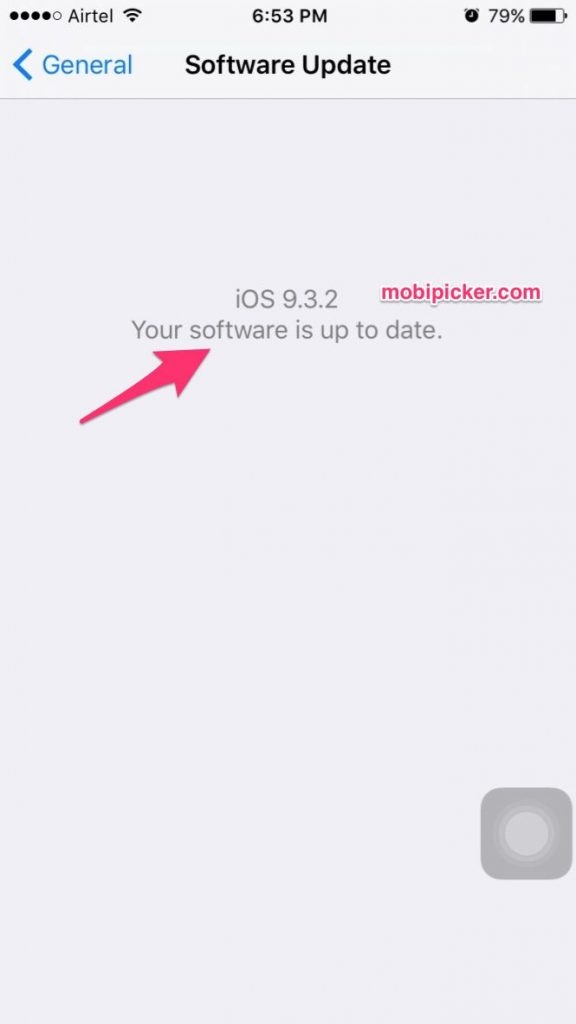 Sometimes, if there is not enough storage space, your iPhone says the update cannot be installed. Plug your iPhone into a computer with iTunes and use the computer to update your software. If you use a computer to upgrade your iPhone software, you won't have to delete anything to free up space on your phone.
Reset all Settings
Still wondering "why my iPhone is hot"? You may want to reset all settings and see if this fixes the problem of iPhone overheating. To do this –
Head to Settings -> General -> Reset all settings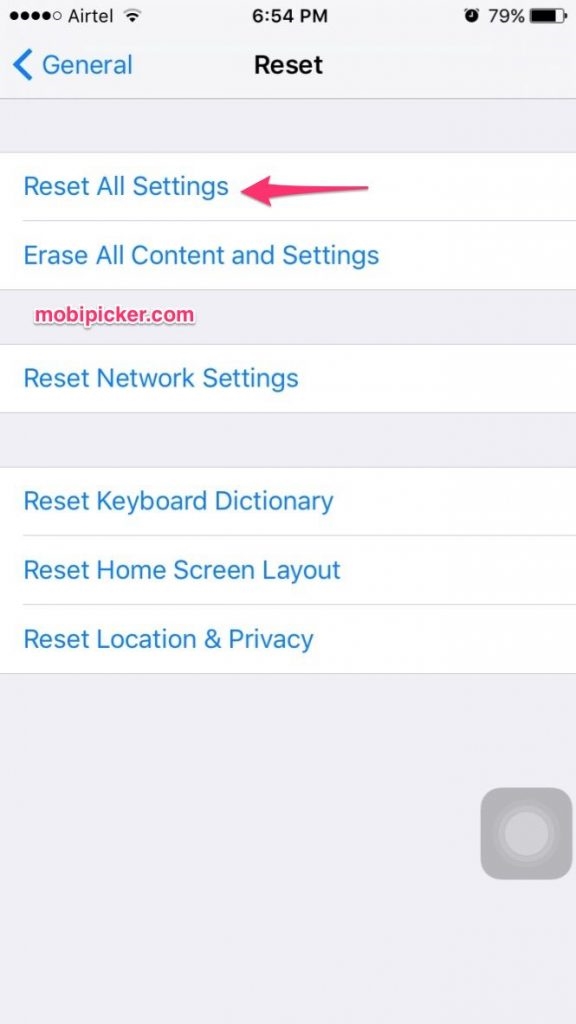 Please note that tapping Reset All Settings clears out Wi-Fi passwords, resets wallpaper and restores other settings to defaults, but doesn't delete any data on your iPhone. Sometimes, this simple fix can 'repair' misbehaving apps and prevent your iPhone from getting too hot.
And finally, the tried-and-tested method: Restore your iPhone
You should restore your iPhone only if it's absolutely necessary. We suggest you give this one a try, but remember to take backup of all data before restoring.
Connect iPhone to your Mac
Launch iTunes. Head to Menu –> Summary
Tap on iPhone –> Restore iPhone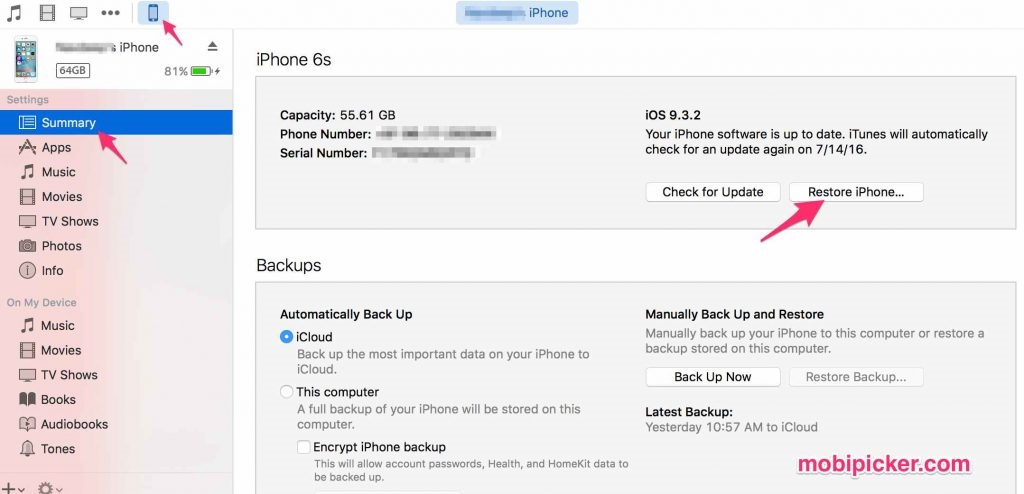 CAUTION: We strongly advise you to take backup of your iPhone or iPad before restoring.
If you have never restored your iPhone before, visit Apple Support: Restore iPhone using iTunes for a detailed explanation of the same. You'll be able to reload all your personal information from your iPhone backup in iTunes after restoring.
Additional Tips to Keep your iPhone Cool and prevent iPhone getting too hot
As they say "Prevention is always better than cure". Why not prevent the iPhone from overheating in the first place? Looking for tips? Here they are!
Avoid exposing your iPhone to sunlight.
Avoid excessive game-playing. Games tax the processor, leading to iPhone heating up.
Remove the case. As silly as this may seem, taking your case off prevents iPhone from getting too hot.
Don't leave your iPhone in the car. You never know when temperatures can rise in parked cars.
Turning off Bluetooth when not in use is another great way of keeping your iPhone cool.
GPS heats up iPhones. Turn off Location Services when not in need.
For instant cool down, turn on Airplane mode. Airplane mode turns off GPS, Bluetooth, Wifi and Cellular Data.
Switch off the iPhone when not in use.
Check your Background Refresh settings for your Apps and turn them off.
Use original Apple charger. Sometimes, a faulty charger can cause overheating.
Check your device to make sure that you do not have a run-away app. A run-away app is a third party app that is stuck and is consuming a huge amount of storage and processing resources. To check, head to Settings > General > Storage and iCloud usage and tap on Manage Storage. You will see a list of apps listed along with how mow much storage they consume. If you see any suspicious activity here, choose to delete the app and reinstall it again.
Hope you have now figured out how to get around "iPhone getting too hot" issue which's been troubling you for quite some time. If your iPhone is still heating up, contact Apple Support.
The post iPhone Getting Too Hot: How to Prevent iPhone from Overheating appeared first on MobiPicker.
(4)