Karlie Kloss's coding camp will sponsor 1,000 girls this summer
In 2015, Karlie Kloss sponsored 21 young women so they could attend a two-week coding class at the Flatiron School. It was the same class that Kloss herself had taken the year prior, as her first exposure to coding. The model was convinced that, like her, a lot of girls were interested in coding–contrary to what some people might think–but often either weren't encouraged or lacked access to courses.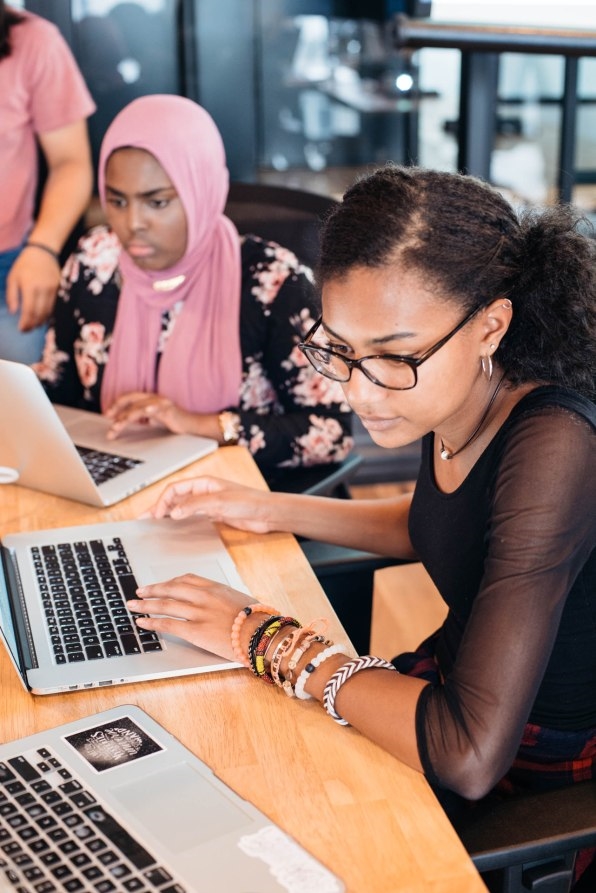 That's why Kloss debuted Kode With Klossy the following year. The two-week coding camp hosts girls ages 13-18 each summer, and this year, Kode With Klossy is expanding its footprint to 50 camps across 25 cities. That means the camp will grant 1,000 young women the opportunity to learn to code–or build on their existing skill set-free of charge.
In taking the camp to new cities like Albuquerque and Tulsa, Kloss also seeks to reach girls from underrepresented communities. "We wanted to reach girls who otherwise wouldn't have these opportunities," Kloss told me. "Last year, we expanded a lot, and we found that the cities that were not big, coastal cities–the cities that were more overlooked or underserved–were very successful." In fact, Kode With Klossy claims to take into consideration an applicant's access to computer science courses when selecting girls for the camp.
It sounds like Kloss's goal is to create a feedback loop: As more women learn to code, they can turn around and teach–and encourage–other women to code, as well. Another barrier, Kloss says, is that teachers are not necessarily equipped to lead coding classes; there's a dearth of computer science education on both sides. So for this year's camp, the nonprofit Teach for America will help recruit and hire all the Kode With Klossy instructors, opting for teachers who want to further computer science education in their respective communities.
Applications for the camp are now open.
(9)