Lilac! Orange sherbet! Mint green! Why Apple is embracing delicious new colors
By Mark Wilson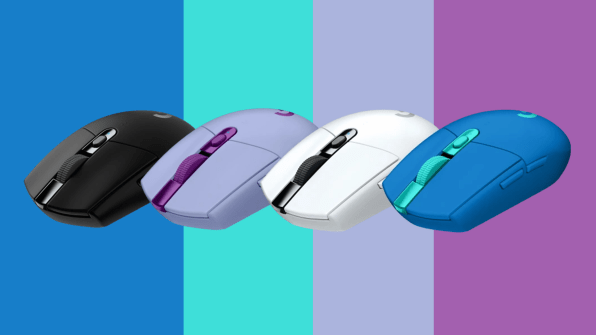 Even Apple can't ignore gaming aesthetics
When I first saw Apple's new purple keyboard, my brain went to an unlikely place: Logitech. Logitech's gaming line, which launched last year, imagines keyboards and headsets in all sorts of colors, including lilac.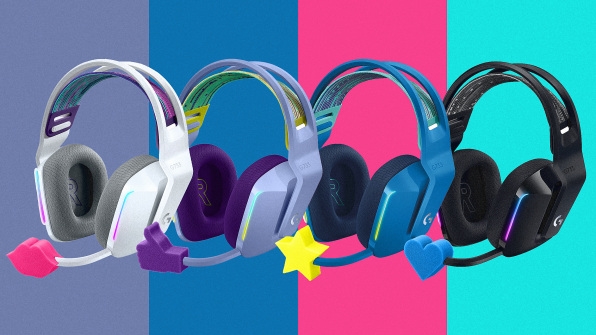 Apple might not be known as a gaming company, but it cares about the video-game industry. Games are the primary revenue driver from the App Store, representing over 70% of all sales. From the Apple Arcade subscription service to the fact that the company is allowing Microsoft's xCloud service for gaming on iOS this week, Apple is and will continue to be a major destination for gamers.
Now, I personally don't love the aesthetics of video-gaming equipment. The glowing headsets, rainbow LED keyboards, and inexplicable race-car-style chairs (which, incidentally, are all right in line with maximalist trends) are just not my thing. But I recognize they are an aesthetic that resonates with a lot of people—especially people who live their lives watching Twitch streams. Gaming peripherals are poised to be a $7.1 billion market by 2026.
Colorful iMacs and keyboards allow Apple to dip its toe into the overt aesthetics beloved by gamers without selling its soul. (Though let's be honest with ourselves, a rainbow-glowing iMac would probably sell out in minutes.)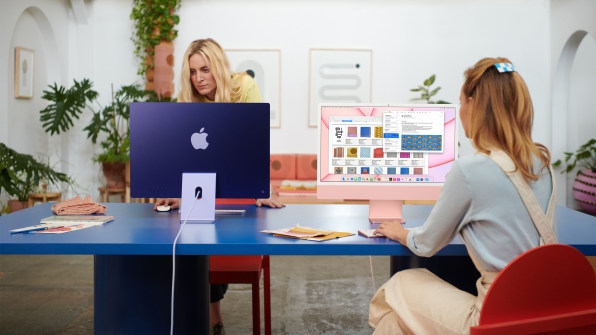 Working from home shouldn't look like work
It might be hard to sell your office manager or IT team on a fire-engine-red computer. But it's much easier to sell yourself on the idea. And that's all that might matter for the foreseeable future.
(7)