Live-streaming New Zealand gunman said he aimed to disrupt US politics
By Mark Sullivan
Police in New Zealand said that 49 people had been killed and 20 were seriously injured after a gunman opened fire on two mosques in the city of Christchurch.
New Zealand Prime Minister Jacinda Ardern said the attack was an "unprecedented act of violence" on "one of New Zealand's darkest days."
Authorities said that a man had been charged with murder and would appear in court tomorrow. Two other men and one woman were in custody, police said, and two explosive devices had been recovered.
The government has also advised members of New Zealand's Islamic community to stay away from places of worship "until you hear from us again."
The shootings occurred during Friday prayers, when hundreds of worshipers were in the mosques. Many of the dead were immigrants, police said.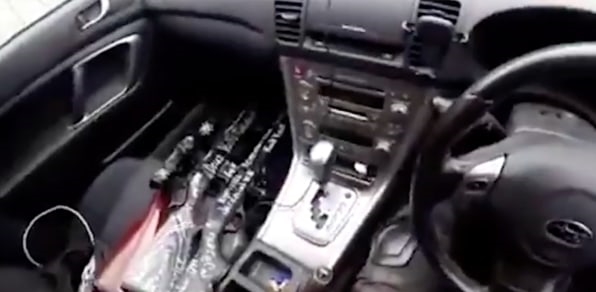 The gunman, who has been identified as 28-year-old Brenton Tarrant, live-streamed the shooting in an 17-minute Facebook Live video, which he began by telling viewers to "subscribe to PewDiePie," the YouTube mega-star.
He also posted a white-supremacist manifesto on the 8chan forums before the shooting, with a link to his Facebook page. "Please do your part by spreading my message, making memes and shitposting as you usually do," part of his post reads.
The manifesto is bait. It is loaded with keywords that lead down far-right rabbit holes. Do not repost.

Quarantine is our best defense against spreading their message.

Most of the NZ shooter's social media is new. It's an attempt to get journalists to see a unified narrative. https://t.co/Ji4bkdECWx

— Joan Donovan, PhD (@BostonJoan) March 15, 2019
In Twitter posts dated March 12, the gunman also posted photos of guns and body armor, with names of historic military generals and mass shooters scrawled on the weapons.
Police said they were doing everything they could to remove the video from social media, the New Zealand Herald reported. "It shouldn't be in the public domain," said Police Commissioner Mike Bush.
Facebook said it had also removed videos. "New Zealand Police alerted us to a video on Facebook shortly after the livestream commenced and we quickly removed both the shooter's Facebook and Instagram accounts and the video," Facebook Australia-New Zealand policy director Mia Garlick said in a statement. "We're also removing any praise or support for the crime and the shooter or shooters as soon as we're aware."
The 17-minute video, filmed on a GoPro head-mounted camera, begins in the gunman's car, as he drives to the Al Noor Mosque. He spends two minutes inside shooting at worshipers, runs back to his vehicle to swap weapons, then re-enters the mosque and resumes shooting. After a few minutes, he returns to his car and speeds away.
A witness told CNN:
"I saw people jumping over the back fence of the mosque into Oakward Close. I heard at least 20 (gunshots)."

"I heard about eight at the start and then it went quiet for about 30 seconds or a minute and then it started again. I heard about eight more and then there was another minute and another eight."

"Those coming over the fence, all adults and including at least three men, were screaming and crying."
In an apparent online post by the suspected shooter, he identifies himself as a supporter of Donald Trump, describes his possible motives, his choice of New Zealand as a target, and his aim to impact the political climate in the United States.
An "attempted abolishment of [gun] rights by the left will result in a dramatic polarization of the people in the United States and eventually a fracturing of the US along cultural and racial lines," he wrote.
#BREAKING: In manifesto, Christchurch mosque shooting suspect wrote "I chose firearms for the affect it would have on social discourse," also said he hoped to draw media attention and hoped to influence political matters in the United States https://t.co/3dwagifAuO pic.twitter.com/cCQUZlPM5t

— Matthew Keys (@MatthewKeysLive) March 15, 2019
The suspect identified Trump "as a symbol of renewed white identity and common purpose."
PewDiePie denounced the incident on Twitter, saying he felt "absolutely sickened having my name uttered by this person."
As the New York Times noted, New Zealand had 1.2 million registered guns in 2017, among a total population of 4.6 million people.
But the country hasn't seen a mass shooting since 1990, when a man killed 13 people in the town of Aramoana. A set of stringent gun laws followed, including restrictions on military-style semiautomatic weapons. Across the country, gun homicides have remained in the single digits annually except for 2009, when there were 11 gun deaths.
—with Alex Pasternack
Fast Company , Read Full Story
(3)