Machine Learning Can Reform the Consumer Perception
Machine Learning Can Reform the Consumer Perception
Machine Learning is seemingly offering businesses a great way to amplify their inner workings, measurements, calculations, and analysis to strengthen their approaches further. This allows them to understand their customers better and improve their revenue-generating opportunities.
E-commerce businesses across the globe, for instance, are using machine learning for customer lifetime value models. This allows companies to retain their most valuable customers and practice dynamic pricing, enabling them to implement optimized pricing strategies.
According to a recent report by Finances Online, the most prominent machine learning segment is deep learning. This category is expected to reach a market size of $1 billion by 2025. Furthermore, 49% of companies are exploring or planning to use ML, while 15% of organizations already are advanced ML users.
Moreover, 49% of consumers are willing to purchase from companies more frequently that utilize AI. In light of this information, let's take a quick look at how ML is reforming consumer perception.
1.
Around the Clock Support
Many organizations are waking up to the need to have AI-powered chatbots that can cater to customer requests and record their queries for further references. These chatbots, along with machine learning, can improve their responses overtime to resolve more complex and sophisticated queries from customers.
Machine learning is thus unlocking the potential of 24/7 customer service for businesses. This allows customers to rate these services and facilities higher than competitors as they can readily visit domains and seek help regarding whatever they need regardless of the day and time restraints.
Thus, this accessibility and facilitation grant them a feeling of freedom to use such services whenever a need arises without feeling any restrictions.
According to some recent statistics assimilated by Venture Harbour, 41% of consumers believe that AI will improve their lives, while AI is projected to boost profitability for businesses by 38% and expected to generate $`4 trillion of additional revenue by 2035.
2.
Better Services & Customer Suggestions
Perhaps one of the biggest strengths of machine learning is undoubtedly predictive analysis. In order to continuously optimize customer services, businesses need a tool that can measure results and various other inputs gathered through analytics.
This is where machine learning becomes extremely handy since it not only has a voracious appetite to consume a ton load of data, but at the same time, it can learn patterns and identify customer behavior and habits. It does this by analyzing data from customer interactions, and by measuring quantitative data, it can thus be able to determine future results.
This allows machine learning to study customer preferences and buying behaviors, which analyzes customer trends and buying patterns. It can help businesses generate product recommendations for different customers based on their data when that happens.
Hence companies can not only determine future interactions but can also improve on their services with time. According to Gartner's recent study, 85% of customer relationships with enterprises will be managed without human interaction.
3.
Customized & Personalized Experiences
With machine learning unlocking the prospective of studying human behavior and attaining further insights regarding customers and their interactions with businesses, enterprises can finally offer customized and personalized services to their esteemed buyers. Take the example of Netflix.
Keeping its users engaged uses a machine-learning algorithm that recommends personalized TV shows and movies for subscribers.
According to a recent study by Stat Wolf, Netflix saved $1 billion as a result of its use of machine learning algorithms. For customers, it does wonders as they get to experience a service involved with them all the way through.
Hence they would prefer to visit websites that provide them with this attention towards their personal needs and provides them with a customized experience catering to their individual preferences.
4.
Discover New Shopping Trends
Many times customers look for influences and current trends to determine their product requirements. This can be especially observed when it comes to apparel and clothing items. Fashion keeps changing with time, and those who want to keep themselves updated with trends would often go online and perform a little research regarding what is hip and happening.
Machine learning can assist customers in showcasing current items listed as 'top-picks' plus with buyer recommendations and suggestions; it can assist customers in making an informed decision. According to a Forbes study, retail giants are utilizing machine learning to make personalized recommendations for certain products, with 55% of sales attributed to their recommendation tool.
5.
Fostering Engagements & Interactions
Due to its self-observing nature, machine learning can intelligently segment customers, identify their attitudes, needs, preferences, and other relevant insights to help marketers establish accurate approaches for them. In return, this helps the marketing team of businesses create further engagements and build interactions with them.
Machine learning can also help marketing teams analyze customer reactions to certain products and services, thus empowering them to use the right communication tactics to build their interests further.
This is further reflected by the findings of Salesforce Research, where more than 8,000 consumers and business buyers were surveyed. Around 73% of customers expect companies to understand their needs and expectations, while 62% of customers expect companies to adapt based on their actions and behavior.
6.
Nurturing Loyalty and Retention
These days customers want to be facilitated in a prime manner and want services to be rendered quickly. This is further supported by the fact that many customers these days would simply switch to another establishment if their current supplier doesn't offer fast or same-day shipping options.
Amazon's example is quite applicable here where their machine learning assisted Kiva robotics was able to reduce 'click to ship' cycle time tremendously.
The Mckinsey's State of Machine Learning and AI Report heavily dwells on such examples. What used to be 60-75 minutes with humans fell to 15 minutes with Kiva, which is actually a 225% decrease, making their services faster and more convenient.
Why is this important for nurturing customer loyalty and retention? The answer lies in understanding customer preferences and the need to deliver conveniences that users seek out in the present times.
7.
Self-Service & Troubleshooting
Customers are actively looking for organizations, retailers, and enterprises that provide them with the ability to utilize applicable self-service options. This minimizes human contact and allows users to remain anonymous while gaining tons of information regarding products and services that are being offered.
Online chatbots imbued with AI are a great hit amongst the masses as they are able to generate accurate results for user-related queries. Hence whenever a customer may have a question that needs to be answered, they can instantly visit the domain of their choice and type in the question to know the answer. Customers highly appreciate this form of self-service or troubleshooting.
According to a recent study published by Invespcro, around 85% of all customer interactions will be managed without human agents this year, and more than 67% of consumers worldwide used a chatbot for customer support last year.
Conclusion
Machine learning has quickly emerged as a much more viable tool for businesses, retailers, and e-commerce domains than previously imagined. This is because, at present, we are merely skimming through the possibilities that this tool has to offer, and with the passage of time, further improvements will unlock new doors.
I hope this post was able to provide you with some meaningful insights regarding how machine learning is reforming consumer perceptions across the globe. For further queries related to the topic, feel free to share your feedback and opinions in the comment section below.
About the Author:
Samantha
Kaylee
currently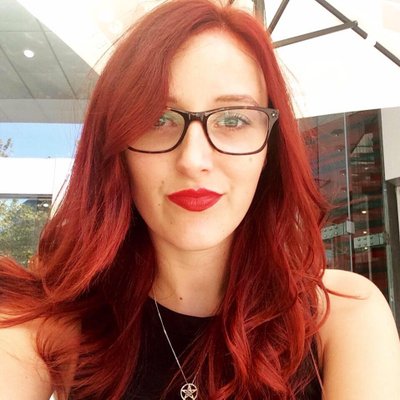 Samantha Kayleecurrently works as the Head of the Digital Marketing Team at Dissertation Assistance, a reliable platform to buy dissertation writing services from top rated UK professionals. She likes to read autobiographies of celebrated, famous, and well-known public figures during her free time.
(2)