Marketing Guide for Logistics Businesses Looking to Fuel Their Growth
Marketing Guide for Logistics Businesses Looking to Fuel Their Growth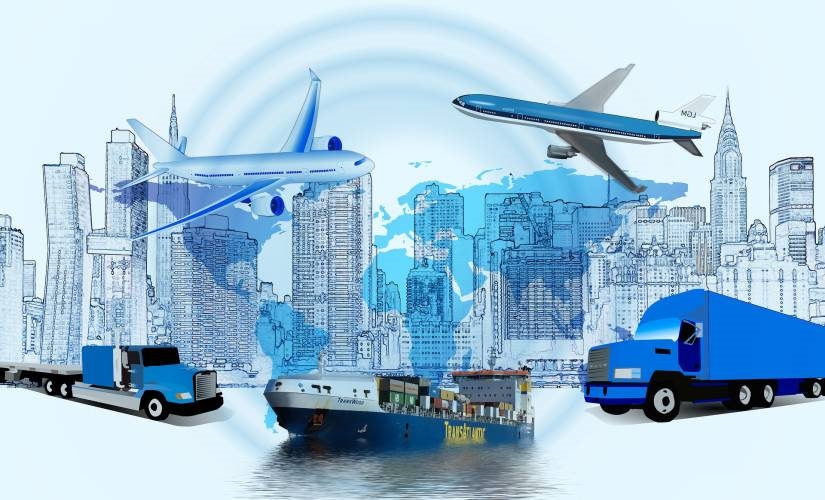 Driving growth and awareness for a third-party logistics business or air freight forwarding company can be challenging. The day-to-day operations and development take up significant time, not to mention addressing the challenges in the industry and supply chains.
Many logistics companies are adept and sophisticated with improving supply chain management, maximizing efficiency, and streamlining operations, but that hasn't moved into the growth aspect of the business.
Fortunately, growth marketing can help. Brands like Airbnb, Dropbox, and Instagram managed to take their user base from zero to hundreds of millions using growth marketing techniques – techniques that can be applied to logistics companies.
Growth Marketing
Traditional marketing relies on consistent, tried-and-true techniques to reach and retain customers, such as email marketing, promotions, or ad campaigns. While these are effective, they're not solely focused on growth, which is the essence of growth marketing.
Growth marketing uses techniques specifically intended to boost growth using experiments with different strategies and channels, optimizing along the way. These experiments and constant analyses can maximize efforts and increase a user base at a lower cost, faster.
The fundamentals of growth marketing may include:
Designing experiments to optimize processes

Carefully selecting areas and strategies to test and improve

Find weaknesses and opportunities by experimenting

Analyze results and plan for future experiments
All marketing is scientific, but growth marketing is entirely analytically focused and relies on the data aspects of marketing to improve the results.
Some types of growth marketing include:
Content marketing: Using content to boost brand awareness

Advertising: Using paid promotions, like ads, to get the brand out there

Product marketing: Promoting products to increase awareness and sales
Growth marketing focuses on the Acquisition, Activation, Retention, Revenue, and Referral (AARRR) funnel, also known as "pirate metrics."
Acquisition: Find a cost-effective channel to connect with the ideal audience

Activation: Attract and entice customers to try a product or service

Retention: Engage with customers to build long-term relationships

Revenue: Create incentives to encourage current customers to refer your brand to others

Referral: Build referrals to create a continuous revenue stream for sustainable growth
Implementing Growth Marketing Plans for Logistics Companies
Logistics companies rely on long-term relationships and customer lifetime value for success and growth. Because growth marketing is focused on attracting, engaging, and retaining customers through experimentation and a focus on the customer, it can be a vital tool to a logistics company's marketing efforts.
In addition, growth marketing provides opportunities for logistic and shipping companies who continuously improve and optimize business processes and systems, offer new services such as shipping good eBay to Kenya, and break into new markets.
Some of the goals of growth marketing may include:
Core business growth

Expanding into global markets

Expanding the value chain

Breaking into adjacent industries
Logistics companies can use growth marketing to develop core strengths and expand into new markets with a valuable tech stack, better operational efficiency, and improved skills.
How to Create a Growth Marketing Framework
Growth marketing is used to grow a business as much as possible without significant ad spend. Experimentation and targeted efforts help businesses maximize gains with minimal marketing spend, rather than broad marketing efforts.
This is done through a growth marketing framework. Each business may take a different approach to a growth marketing framework, but the "bare bones" of the framework is the same.
Outline objectives and results: Framework is based on the current position of the company and the objectives and goals it wants to achieve. This provides guidance for the marketing strategy and the desired results to aim for and measure against.

Data analytics: Growth marketing relies on data for strategy, so all data must be collected and analyzed to determine the best areas to develop and target, such as operational inefficiencies or poor growth factors.

Prioritization: Because growth marketing involves highly focused efforts, it's important to prioritize ideas to keep marketing spend minimal. Only the most beneficial ideas that are likely to produce favorable and valuable results should be focused on.

Testing: All experimentation and marketing efforts with growth marketing need continuous testing to see what's working and what isn't. This process is highly scientific and follows the basic scientific methodology of a hypothesis, methods, supporting information, and qualitative and quantitative data.

Filter the best ideas: Once experiments and testing are complete, only the best ideas should move to implementation. After they're implemented, they can be tested to see if they're effective or if other interventions are needed. This part of the process may take between 30 and 90 days.

Analysis: After different solutions are implemented, their results need to be analyzed to see if more testing and analysis is needed. In some cases, alternative options may be the better choice.

Create a system: Like all scientific processes, growth marketing framework is designed to be repeatable. Ensure that the framework is a step-by-step process with repeatable steps that can be used for all future growth marketing strategies.
Getting Started with Growth Marketing
1. Utilize a Growth Marketing Framework
We've gone over the primary focus of growth marketing and the growth marketing framework, so now it's time to put it to use. The systemized structure of growth marketing framework is the foundation for all ideas, strategies, and experiments to make growth marketing successful.
You can find a variety of growth marketing framework models, but the pirate metrics (AARRR) framework is one of the most effective because it keeps the customer at the forefront.
Acquisition: Identify the best channels for marketing efforts to reach the majority of ideal prospects

Activation: Outline the actions that customers take when they visit your site or interact with your brand for the first time

Retention: Calculate the churn rate to see what marketing efforts are working and which aren't

Revenue:

Identify the best revenue streams

by determining how money flows into your business

Referral: Consider the options for referrals and find ways to improve or enhance the current referral program – or create one – to gain new customers from word-of-mouth advertising
2. Outline the Conversion Goals
The conversion goals for growth marketing are focused on attracting new leads and converting them into customers, rather than broad marketing goals. It's important to outline the conversion goals to measure efforts effectively, such as:
Converting blog readers into subscribers

Achieving more reach and engagement with content

Improving product stickiness

Leveraging video to reach new prospects

Turning trial or free customers into paying customers

Reaching negative churn
3. Create a Growth Marketing Strategy
Growth marketing should be used to grow individual areas of the business, and this requires an end goal. Your strategy's goal should be specific, measurable, achievable, realistic, and timebound. With goals like this, you can determine if you're on track to reach your goal within the timeframe you set out.
With a goal in place, you can outline your strategy and determine the important metrics needed to measure your success.
4. Implement a Software Stack
A software stack is a valuable tool for growth marketing in logistics companies. Some of the software options you should consider include:
Social listening tools to understand customer sentiment and insights

Landing page tools to improve conversions

A/B testing tools to determine the most effective aspects of advertising

Retention tools to analyze and monitor churn rate

Analytics tools to gather and evaluate customer data

Referral tools to create a robust referral program
Tips for Growth Marketing for Logistics Companies
Growth marketing for logistics companies is intended to attract new customers and nurture long-term relationships.
Use customer personas and the customer journey to evaluate the customer's impression of your brand at each stage

Choose the channels that have the majority of your ideal audience and focus your efforts there before branching out into new channels

Stay ahead of digital trends and leverage them for your marketing efforts

Use benchmarks and data to evaluate and refine your marketing efforts
Important Growth Marketing Metrics for Logistics Companies
Customer retention and long-term partnerships are key to revenue for logistics companies. Here are the important growth marketing metrics for logistics companies:
Customer Acquisition Costs: This refers to the cost of attracting and bringing on a new customer, which may include sales interactions and lead generation efforts. This metric shows you how to attract high-value customers for the lowest cost.

Customer Lifetime Value: This refers to the average revenue gained from each customer. Because logistics relies on long-term partnerships and repeat business from the same customer, this is a vital metric.

Average Recurring Revenue: This metric evaluates the worth of a customer in terms of recurring revenue. Volume density is tied to profits for logistics companies, so this metric can give you an idea of how much volume accounts should have and how many customers you need to reach your goals.
These are a few important metrics, but they're not the only ones. Consider these metrics and other metrics to find the best options for your business and your individual growth marketing strategy.
Leverage Growth Marketing to Boost Growth for Logistics Companies
Logistics companies have stayed agile in the face of pandemic challenges, supply chain disruptions, and other considerable industry obstacles, but the work isn't over. Growth marketing is a valuable addition to a logistics company's marketing strategy to boost business growth in key business areas and develop sustainable, long-term revenue.
The post Marketing Guide for Logistics Businesses Looking to Fuel Their Growth appeared first on ReadWrite.
(24)