Mastercard Kicks Off Campaign To Celebrate Grammys
Mastercard Kicks Off Campaign To Celebrate Grammys
by Laurie Sullivan @lauriesullivan, February 9, 2017
Mastercard took up residence Thursday at the Gibson Brands Sunset, formerly the L.A. Tower Records store, to roll out a campaign celebrating the 59th Annual Grammy Awards.
"I used to stand in line at Tower Records in New York to get my concert tickets," said Cheryl Guerin, EVP, group executive global products and solutions at Mastercard. "There was no online at the time. You either went to the ticket office at the area where they held the concert, or you went to Tower Records."
Designed by McCann Erickson, the Masterpass #ThankTheFans campaign delivers a one-of-a-kind experience, complete with interactive music experiences. The event runs through Saturday.
Masterpass gives consumers exclusive access to shop for colorful, rare and unique vinyl for just $10, as well as early access to intimate evening performances. There are sound booths where ewallet users can record music and walk out of the store with a vinyl recording.
Guerin said there has been a resurgence of vinyl during the past few years.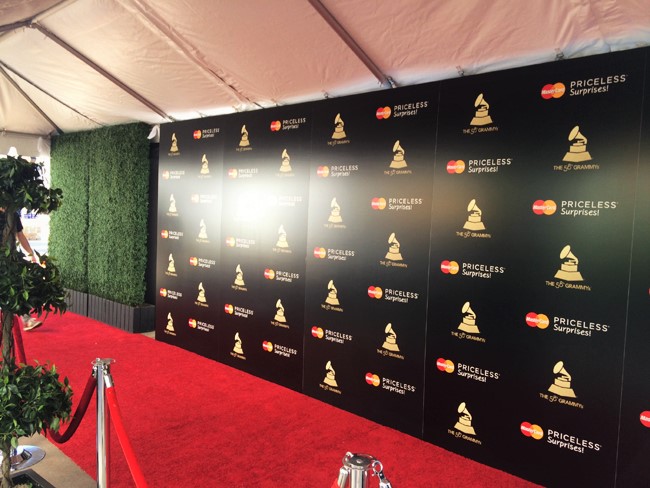 "Everyone's looking for more experiences in their lives, rather than just buying things," she said, referring to brand directives to give consumers more just a product.
All proceeds from the vinyl record sales will be donated to MusiCares.
There is also a D.J. scratch academy to try out the experience, and a listening station allows music fans to sample a variety of music.
The experiential campaign is integrated with a social campaign taking place Grammy night, February 12. During the broadcast, Mastercard will unlock special offers on Twitter that Masterpass users can purchase for $1.
MediaPost.com: Search Marketing Daily
(10)