McClatchy, Google News Initiative Taps Mandy Jenkins As GM, The Compass Experiment
McClatchy, Google News Initiative Taps Mandy Jenkins As GM, The Compass Experiment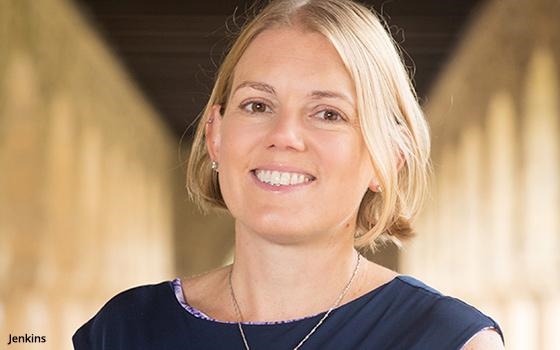 Mandy Jenkins will lead the three-year Compass Experiment launched by McClatchy and Google News Initiative, the news publisher announced today.
The Compass Experiment is one of several projects launched by Google in partnership with news producers across the country. Launched in March, the Experiment explores new sustainable models for local news within the context of a "lab."
Jenkins will lead the Compass Experiment as it builds and launches three digital-only news sites. She will also be in charge of hiring and managing a team of journalists, sales professionals, audience-growth experts and product staff instrumental in supporting the sites.
Writing in a blog post about the importance of local journalism, she noted: "Local news is where I started my career, and I feel it is the bedrock of our industry's connection with the audience. Local news tells their stories, lives in their communities and earns their trust through the kind of accountability that comes when you might run into your area reporter at the grocery store.
"We cannot ensure local journalism will survive for the long-haul without a focus on sustainability, which is why I sought to be a part of this initiative in the first place."
Beyond the immediate needs of the projects, Jenkins will collaborate with teams at McClatchy and Google, sharing lessons learned from the Experiment.
Previously, Jenkins was the EIC of Storyful and held leadership roles at Digital First Media's Project Thunderdom. Additionally, she worked at Huffington Post Politics and TBD, in addition the Cincinnati Enquirer. Prior to that, she was an online news producer for the Milwaukee Journal Sentinel, a news fellow at WKSU-FM and cofounder-EIC at Fusion Magazine.
Currently, Jenkins is president of the board of directors for the Online News Association and is completing a John S. Knight journalism fellowship at Stanford University, researching the disconnection between news consumers and mainstream news outlets with a focus on disinformation.
Jenkins begins her new role June 17 and reports to Senior Director of Business Strategy and Operations Angela Lunter.
(8)