Meredith Corp, Google Arts & Culture Team To Preserve 'Life' Photography
Meredith Corp, Google Arts & Culture Team To Preserve 'Life' Photography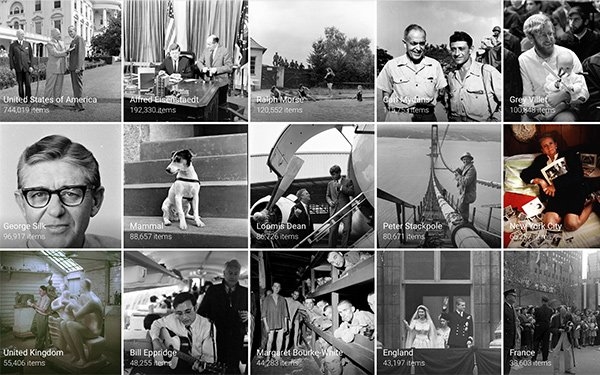 Meredith Corporation, which acquired the archives of shuttered but legendary Life magazine when it bought Time Inc. last year, is now working with Google Arts & Culture to digitally preserve the publication's photography online through LIFE Tags.
Life, founded in 1936, was responsible for capturing some of the most important and iconic moments in American history before it shuttered in 2000. Its archive of photos spans 6,000 feet across three warehouses, according to Damien Henry, Experiments team lead at the Google Arts & Culture Lab.
Google Arts & Culture, which is available as a mobile app and on the web, is a platform that offers an immersive experience to explore art, history, culture and world wonders by combining the content of over 1,000 international organizations. It first made waves when it introduced a tool that allowed users to upload a selfie and be matched with art masterpieces.
Now, Google Arts & Culture will utilize that power to archive Life's more than 10 million images, creating an interactive encyclopedia on the platform.
Using machine learning and computer vision, Google's computer algorithm scanned, analyzed and tagged the photos, tagging them to create easily browseable categories and labels. Where possible, the tags are automatically linked to their Wikipedia page to provide more information.
Tags include locations like "Vietnam" and "Washington, D.C." and objects such as "classic car" alongside collections tagged by the magazine's photographers, including Margaret Bourke-White and George Silk.
Currently, a selection of those scanned images are available for public perusing.
"[This is] an exciting opportunity to start a dialogue around how machine learning understands history and how we, as archivists, media professionals and historians, can be part of shaping that conversation," stated Jill Golden, Director of the LIFE Photo Archive at Meredith.
MediaPost.com: Search Marketing Daily
(20)