Mobile App Spend Tops $34B Worldwide In Q2 2021: App Annie
Mobile App Spend Tops $34B Worldwide In Q2 2021: App Annie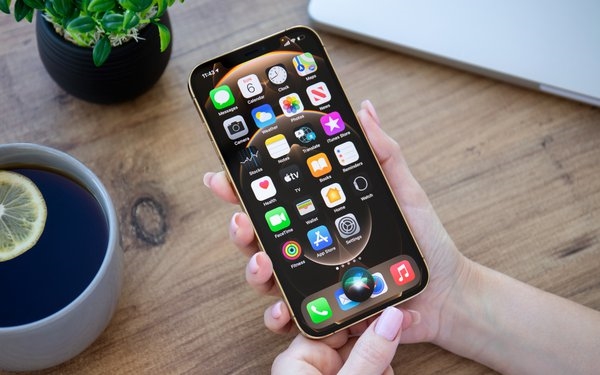 Consumers spent $34 billion worldwide in second-quarter 2021 on mobile apps — up $7 billion year-over-year, breaking an all-time record, according to an App Annie report released this week.
The company released a report this week putting TikTok in the No. 1 spot for both downloads and consumer spending in the global app category. Instagram moved up a spot to No. 2, and Facebook fell one spot to number three in terms of downloads. When it came to consumer spending, YouTube and Tinder took the No. 2 and No. 3 spots.
Communication tools topped the most-downloaded list for second-quarter 2021. WhatsApp came in at No. 4 for downloads, followed by Zoom, Snapchat, Telegram, Facebook Messenger, CapCut, and Google Meet.
Entertainment app downloads topped in consumer spend. In this category, Disney+ came in at No. 3 and Tencent Video at No. 4, followed by HBO Max, Piccoma, Google One, Twitch, and Bigo Live.
The average weekly mobile game downloads remained at around 1 billion for the fifth straight quarter. For spend, the weekly average came in around $1.7 billion — up 35% on the figure from two years ago.
As demonstrated in the rankings for downloads and spending, business apps continue to set new global records for time spent — up 30% since fourth-quarter 2019. ZOOM and Google Meet continue to top the charts for time spent.
Games led growth for downloads globally in second-quarter 2021 versus fourth-quarter 2019, dominated by trending casual games like Bridge Race, Hair Challenge and High Heels, according to the report.
Time spent in travel and navigation on apps in the U.S. rose 132% YoY, and Booking.com was a global breakout app in second-quarter 2021, a clue that consumers are ready to travel again.
Koddi, a cloud provider, released data this week showing that U.S. hotel demand continues to increase. Hotel demand for July 4th is expected to rise three times compared to that for Memorial Day for both 2019 and 2020.
On Memorial Day 2020, Koddi saw demand fall by 64.5% YoY, while in 2021 it was only down 4.8% vs. 2019.
For the July 4th holiday in 2020, the hotel demand fell 69.3% YoY. Koddi projects that if the trend continues, demand will return to near 2019 levels for the 2021 holiday.
(4)