Mother's Day Gift Guide: 10 Ideas for Busy Working Moms
Mother's Day Gift Guide: 10 Ideas for Busy Working Moms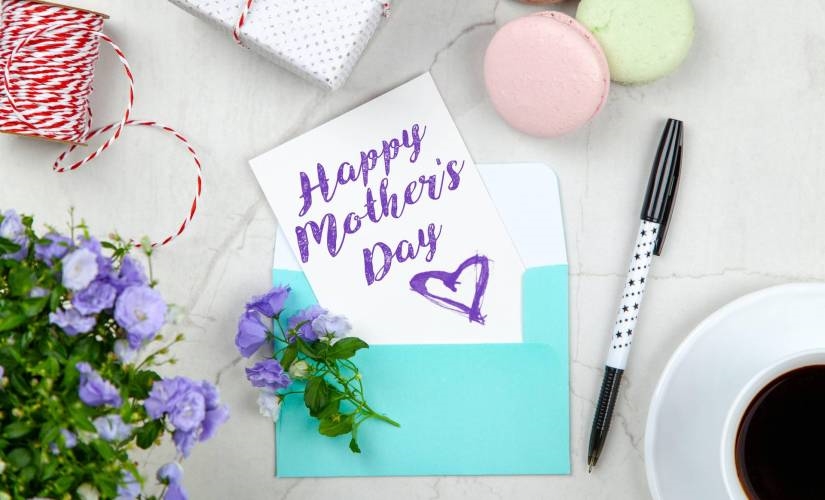 Even before the pandemic, being a working mom was inevitably difficult. Now fast-forward to a new era of remote and hybrid work; women that work tirelessly to find an effective work-life balance need even greater support while overcoming the challenges that come with being a working mom.
For many women, there is an expectation to keep up with family, work life, housework, and everything in between. At the same time, you must take care of yourself by eating right, exercising, and paying attention to your mental health. And they do all of this while keeping up with your professional goals. Yes, it is a lot to digest. But busy working moms make it work each day the best they can, making them truly superheroes.
As Mother's Day approaches, it's time to start thinking about the perfect gift for the special working mom in your life. Since she's balancing a career and a family, there are plenty of thoughtful and practical gift ideas that can help make her life a little bit easier and more fun. This Mother's Day gift guide offers 10 ideas for working moms that will show them how much you appreciate all that she does and the person she is.
1. Specialty Gift Baskets
As a working mom, the days are long. This makes self-care or "treating one's self" all the more important to ensure you are taking care of your overall well-being. This being said, many working moms don't take the time to provide self-care time or items for themselves. That is why a custom or specialty gift basket from their loved ones could mean the world to a mom who might feel on the edge of burn-out or simply needs a treat.
While options for specialty gift baskets may seem vast and wide, there are a few options that truly succeed at intentionality. Spoonful of Comfort, for example, has taken the time to curate beautiful (and delicious) baskets for every occasion, including Mother's Day, with themes ranging from "Pampering" to "Warm and Wonderful." Working moms will feel the love and support of their families after a long day by enjoying a basket full of items like gourmet cookies, scented candles, a beautiful card, a soft blanket, or homemade soup.
2. Mental Health Journals
Along with eating nutritious food and getting enough sleep, self-care is essential for every person. According to the most recent annual Women in the Workplace report, in 2021, the rate of burnout for women increased by 10% since the previous year.
One practical way for working moms to find balance is to have an outlet for their mental health. Journaling has been scientifically proven to support a positive mindset, which is why mental health journals such as Silk and Sonder and Therapy Notebooks are great choices to help with overcoming roadblocks and managing everyday needs.
3. Office Accessories
Whether you work completely from home or spend at least part of your time in a traditional office setting, you want your workspace to be an inviting, clutter-free, and inspiring place to be. There are plenty of desk decoration ideas that every working mom can use to create a stylish and functional workspace. You can also find some great office accessories to improve busy moms' personal work experience. From a magnetic phone mount or wireless charging tray to a mini photo printer or Rocketbook Smart Reusable Notebook, any busy working mother would benefit from a new gadget to make their office life a little simpler to navigate.
4. Portable Coffee Makers
Every mom needs a little morning jolt to start the day right. And perhaps another cup of joe in the afternoons. A portable coffee maker is a great choice for the busy mom that is always on the go. If you are looking for a portable coffee maker that will fit any working mom's energy-boosting needs, choose the AeroPress Go Portable Coffee Maker or the all-in-one Cafflano Klassic.
For the mom that works remotely, there is also the practical Ember Temperature-Controlled Smart Mug that will keep her coffee at the perfect temperature. Alternatively, if she prefers tea or flavored water instead, consider beautiful flowering teas or an infuser water bottle.
5. Personalized Jewelry
While diamonds may be a girl's best friend, they aren't necessarily practical for the everyday working mom. Luckily, there are great options for finding beautiful, personalized jewelry for her this Mother's Day. Online sellers like Oak & Luna and MYKA offer unique selections of necklaces and jewelry that can be customized with names, birthstones, photos, and more. You can also find sustainable jewelry brands and support a woman-owned small business in your area that offers one-of-a-kind pieces that you know will fit her style.
6. Subscription Boxes
Many great subscription boxes exist to choose from these days. Plus, they are a great way to show Mom how much you care about her. Some favorites are the Book of the Month subscription, a wine subscription box from Winc, and Trade's coffee delivery subscription box. If you want to support multiple working moms on your remote team, entrepreneurs can choose from healthy snack box delivery options to help them reduce stress and boost energy during the workweek.
7. Gift Certificate to Dance or Yoga Studio
Moms don't always put in the time to focus on their own physical health. So why not treat her to a dance or yoga class? This is great for working moms that are already active. Yet, it can also be a positive inspiration for busy moms looking to get back into fitness. For those with busy schedules, live and on-demand fitness classes are a solid option, as are local studio classes.
8. Date Box or Dating Games
Just as every mom wants some time to themselves, they also want to have fun date nights. For the single mom, you can plan a thoughtful Mother's Day date night that she is bound to cherish. For mom's looking to have a romantic evening with their partner, a well-crafted subscription box like Crated with Love or The Adventure Challenge is always a fun option.
9. Personalized Photo Albums
If you want to give a gift that will last, a personalized photo album is always the perfect gift. Choose from a digital photo frame or get creative with a customized calendar, planner, or scrapbook. Want to make it extra special? Sneak the kids out for a fun photo session at a park or other favorite local spots around town.
10. Help Her Garden Grow
Growing a garden is a lot of work for anyone. But for the busy working mom, it can feel like an extra chore. Gardening not only helps you feel more connected to nature, but studies have also shown gardening can reduce stress, improve food security, encourage healthy eating and mindfulness practices, and improve life skills. Whether the special mom in your life already has a green thumb or you want to help her get started, a smart garden that can easily sit on a windowsill is a great option.
Whether with a special delivery on their doorstep or the perfect office accessories, these unique gift ideas are the perfect addition to any working mom's busy lifestyle. How will you treat that rockstar of a working mom in your life this year?
Featured Image Credit: Pexels; Thank you!
The post Mother's Day Gift Guide: 10 Ideas for Busy Working Moms appeared first on ReadWrite.
(6)