New 'Wolfenstein' trailer is a reminder to always fight fascism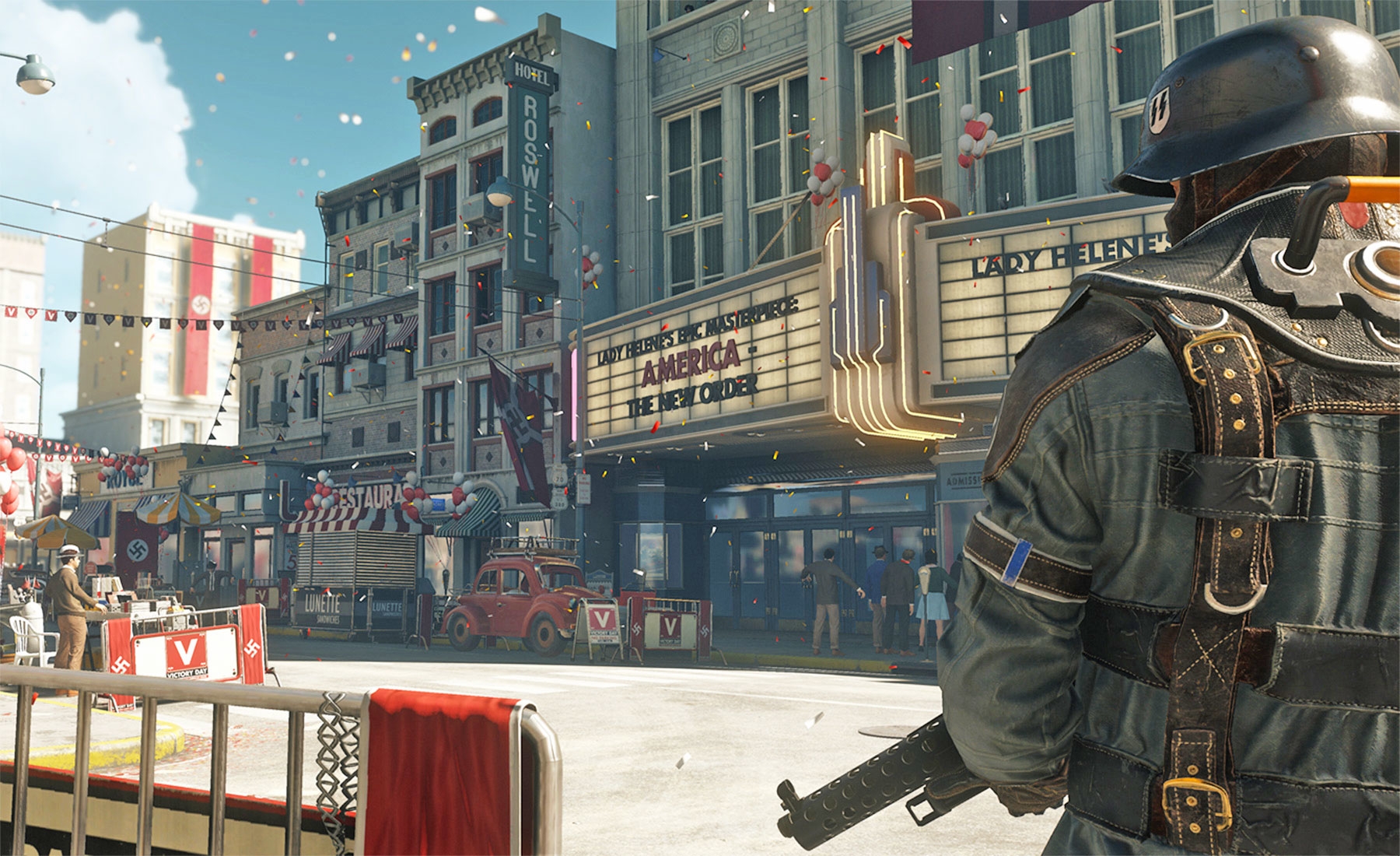 Nazis are the perfect video game enemy because they have zero redeeming qualities. It's something the Wolfenstein II: The New Colossus development team at Machine Games knows and the marketing department at publisher Bethesda Softworks is keen to capitalize on, especially given the current political climate. Watching the latest trailer, it's hard to not feel like it's a direct response to Donald Trump's "violence on both sides" statements regarding Klansmen, neo-Nazis, white supremacists and their counter-protesters from Charlottesville last month.
NO. MORE. NAZIS. Watch the brand new #Wolf2 gameplay trailer now. pic.twitter.com/KBFKxShzpf

— Wolfenstein (@wolfenstein) September 19, 2017
Faceless jack-booted soldiers goose-step in a celebratory ticker tape parade and brand new Nazi flags line the streets while our own hangs tattered and solitary, covered in ash. It's a chilling image that thankfully doesn't last for too long. "We gotta set this right, Grace," protagonist BJ Blaskowicz says at one point. "Put the fightin' spirit back in the American people; ignite a revolution." That's when all hell breaks loose and fascists start dying in a rain of blood, bullets and fire.
The trailer isn't for the faint of heart (there's plenty of swearing and at least one axe hitting a Nazi forehead), but after 35 years of Wolfenstein anyone surprised probably hasn't been paying attention. When I got to play the game at E3, the section was all about making players feel vulnerable. It's pretty clear that won't be the case for the full game when it's released on October 27th.
Comments to this article were available for the first 24 hours after publication only, and have since been closed.
(21)