NKOR Creates Blockchain For Copyright Infringement, Content Creators
NKOR Creates Blockchain For Copyright Infringement, Content Creators
by Laurie Sullivan @lauriesullivan, (December 28, 2017)
A new blockchain-based technology created by the company NKOR will support intellectual property rights, allowing creators to register and protect their content. The company is working to create a new standard for verification and the distribution of digital data by authenticating the data and time-stamping the process.
The NKOR platform, meant to support complex legal issues related to copyright infringement, works by creating a proof that links data to a transaction on a blockchain in a process known as "anchoring." The technology creates data and a timestamp without relying on a trusted authority.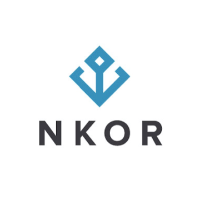 The company claims that content is being downloaded, altered and redistributed in such a massive scale that it's become impossible to verify the authenticity and ownership of the original content.
Ophir Gertner announced he will invest in and join the advisory board of NKOR. Gertner has a history of creating and investing in startups. He co-founded Invest.com and the spinoff Stox, which raised $33 million in less than two days.
The technology aims to protect brands and creators who use and license content for advertising — everything from music to video to images. The blockchain will track copyright infringement, including illegal downloading of original content.
Engineers are in the midst of developing NKOR and raising funds.
Gertner is joined by Anatoliy Melnichuk, the CEO at Groupon-SnapSaves; Andrey Yashunsky, partner at Da Vinci Capital; and David Mickler, co-founder of QVentures, to create an investment team. Da Vinci Capital and QVentures invested more than $220 million in 48 different projects.
Eric Klein, CEO of NKOR, hopes the team can do the same for his company by opening the door to new investors. He has more than 11 years in the media industry.
Reports suggest NKOR will initiate an ICO in February with the intention of raising $20 million. The monies will be used to cover the complex development costs, employing 50 workers, and maintaining offices in Ukraine, Russia, and New York.
MediaPost.com: Search Marketing Daily
(18)