On launches tiny versions of its running shoes for kids
On, the Swiss sneaker brand, has a cult following among serious runners. But in some families, the most serious runners are kids.
Tomorrow, On launches its first children's sneaker collection. It's unveiling two styles, the $100 Cloud Play for toddlers and tweens, and the $110 Cloud Sky for teenagers. The shoes are inspired by the brand's best-selling Cloud shoe, but they're adapted to the unique needs of growing children. And they're going to be sold at Nordstrom as well as the On website.
On was founded in 2010 by Swiss Ironman champion Olivier Bernhard, along with his two business partners. After years of running marathons, Bernhard hadn't found a shoe that he felt adequately prevented his feet from experiencing fatigue. So he began tinkering with a shoe design that had air pockets in the sole that could absorb impact and create a new kind of cushioning. (In his first prototypes, he cut up garden hoses to incorporate into the sole).
The end result was the On Cloud sneaker, a shoe that stands out for its unusual silhouettes with holes throughout the sole. Largely thanks to its design, On is now one of the fastest-growing sneaker brands on the market, hitting $1.2 billion in revenue in 2022.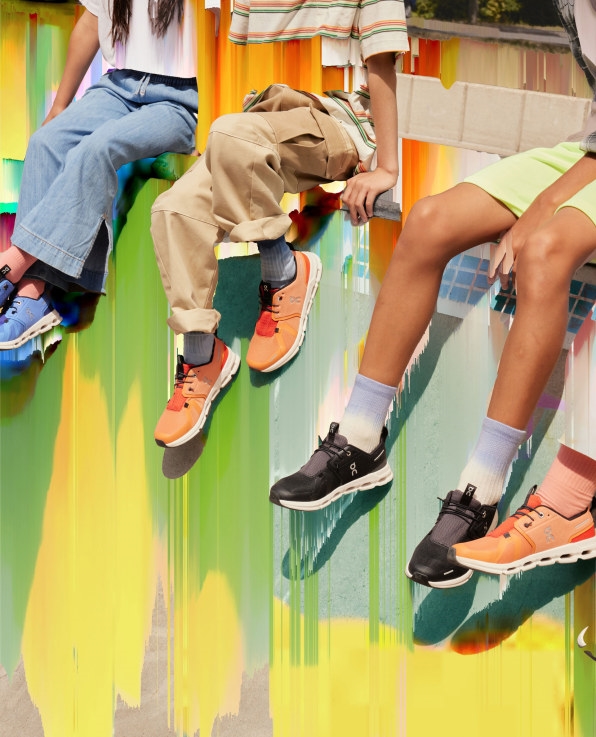 In an effort to continue growing, On is expanding into kids' footwear, a market that is rapidly increasing globally and is currently dominated by big players like Nike and Adidas. On believes it has a built-in audience for the new shoe, since many On customers have children and have been asking the brand for kids' products.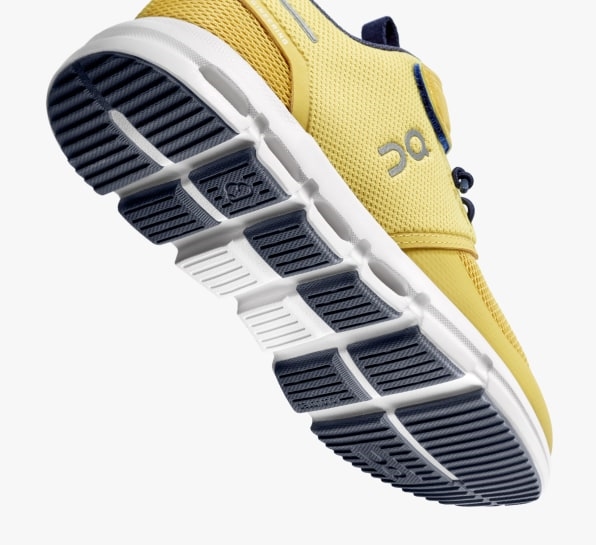 Gérald Marolf, On's head of product, modified the Cloud shoe for kids' specific physiological needs—adapting the brand's cushioning technology to create smaller air pockets in the sole. "We didn't want to just shrink down the adult shoes," Marolf says. "We adapted the (shoes) to activate at lower weights while still providing the same soft landings and explosive take-offs."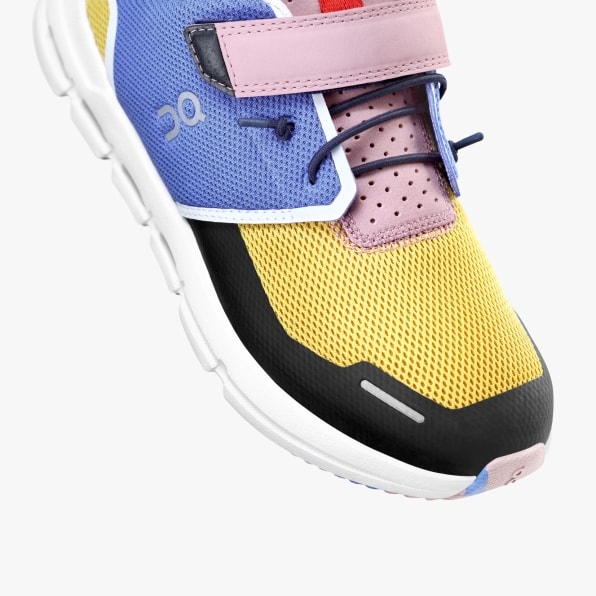 On also incorporated elements that are common in all children's footwear, providing more durability, such as a fortified toe cap. Marolf notes that children can get very frustrated with laces, which require dexterity to tie and can come undone quickly, so the brand used Velcro closures instead. Importantly, designers had to ensure that the shoes wouldn't fit too snugly, which could impede growth, so they incorporated elastic laces that expand.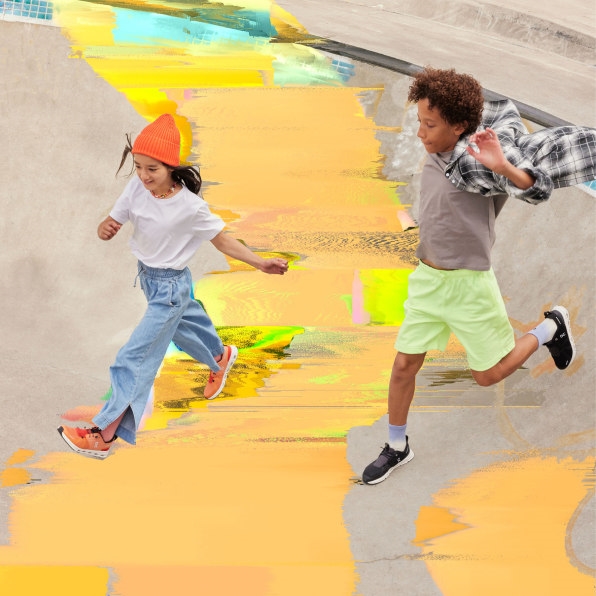 On typically sells through its own website, but for this launch it's taking a page from the new startup playbook and selling through Nordstrom as well, which should give the shoe brand enormous reach. From a business perspective, Marolf hopes to cultivate long-term relationships with consumers, starting with when they're children and stretching "across different stages of their lives."
(5)