P&G Tests Workaround To Apple's Data Privacy Rules With China Trade Groups
P&G Tests Workaround To Apple's Data Privacy Rules With China Trade Groups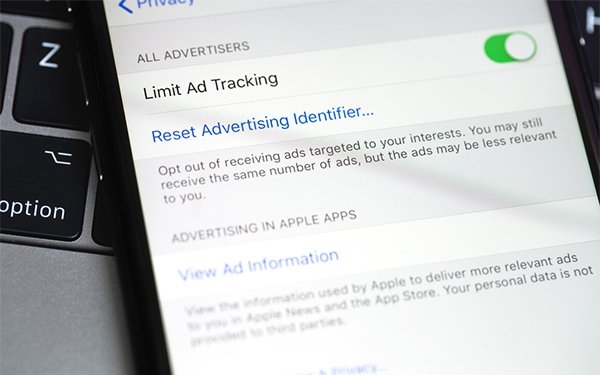 Apple enforcement of a tracking privacy rule — where users of its products see a message asking whether the app can track their activity across other companies' applications and websites — is not entirely understood.
Once an app asks for this permission, it will serve up in the tracking menu, where users can toggle app tracking on and off, and a custom explanation from the developer will follow.
These rules are not limited to the Identifier for Advertisers (IDFA), as previously believed. When a user opts out, Apple expects developers to stop using any other identifiers to track users for ad-targeting purposes, and not to share that information with data brokers, according to one report.
The uncertainty has left brands scrambling to understand and meet Apple's deadline for the change.
To prepare for a limited amount of data that would be available to marketers, Procter & Gamble continues to work on a technique being tested in China to gather iPhone data to target ads. The work is intended to give companies a workaround for Apple's privacy tools, according to a report, which cites people familiar with the matter.
Using an algorithm, a technology called device fingerprinting can track users for the purpose of targeting ads in a way that Apple wants to prevent. The technique is called CAID.
P&G and dozens of Chinese trade groups and tech firms working with the state-backed China Advertising Association are testing to develop this technique.
P&G told The Wall Street Journal that it is providing input to the trade group to find ways to "deliver useful content consumers want in a way that prioritizes data privacy, transparency and consent. That means partnering with platforms and publishers — both directly and through our advertising associations across the globe."
ByteDance, TikTok's parent company, has also been involved with testing. Business units of accounting firms Deloitte LLP and PricewaterhouseCoopers as well as ratings company Nielsen Holdings have also been involved.
CAID is conducted through apps that collect user device data, such as the device start-up time, model, time zone, country, language and IP address. These attributes are not considered "personal information" based on China's personal information security standards.
Through this method, the technology can generate a device ID with help from an algorithm and can achieve a similar tracking method. And, it can be used without having to obtain user consent.
The WSJ also reports that Apple has issued warning letters to app developers who use tools such as CAID, asking for their removal within 14 days.
(3)