Rainbow Six Siege 4.3 Patch Fixes Interrogations, Fights Bullying, and More
Rainbow Six Siege 4.3 Patch Fixes Interrogations, Fights Bullying, and More
If you've been repeatedly griefed by the same teammate in Rainbow Six Siege, or watched one interrogation victim too many slip out of Caveira's grasp, then Patch 4.3 might bring a sigh of relief. The latest update – available October 12 on PC and October 18 (tentatively) on consoles – will bring new bug fixes and improvements to the network infrastructure designed to boost stability for all players. It'll also add measures designed to prevent players from bullying teammates, with those who kill the same teammate more than once getting slapped with standard team-killing penalties. An exploit in Caveira's interrogations has been closed as well. Where victims could previously interrupt an interrogation by quitting the match, Caveira will now get the information she needs even if her opponent tries to give her the slip.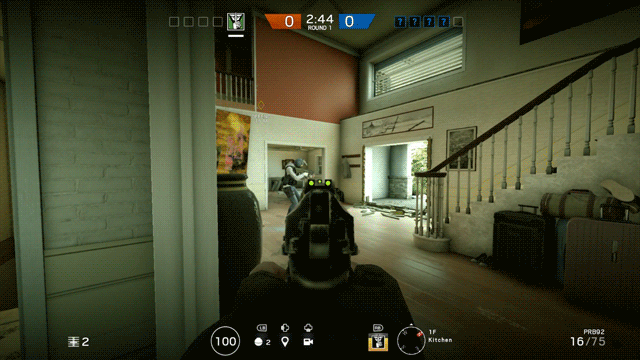 There's a storm of other, smaller fixes in the pipe, including more reliable Claymores and a Surrender function that doesn't result in players not getting the rewards they're due at the end of a match. To see the full list, check out the patch notes on the official Rainbow Six forum. Rainbow Six Siege is available now for PC, Xbox One, and PS4. For more on the game, check out our previous coverage:
Rainbow Six Siege – Everything You Need to Know to Start Strong
Rainbow Six Siege Mid-Season Update Changes Operators, Adds Gadgets, And More
Rainbow Six Siege Takes Aim at Cheaters With BattlEye
The post Rainbow Six Siege 4.3 Patch Fixes Interrogations, Fights Bullying, and More appeared first on UbiBlog – Ubisoft®.
(28)