Rising IT Spend & Emerging Tech, Push CIO's to Outsource More Software Development For 2021 and Beyond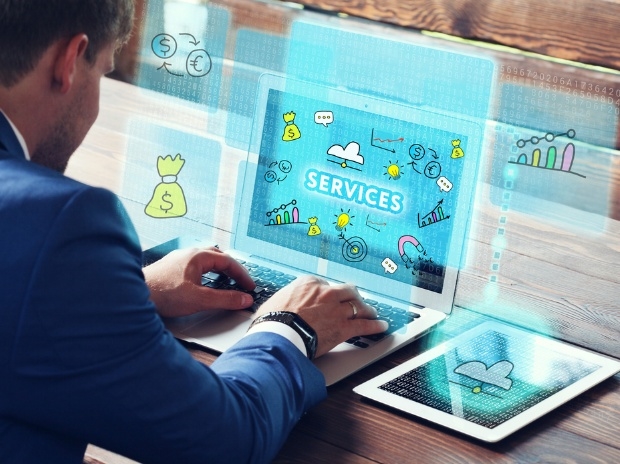 The trends in the industries fueled by the emerging technology and interest of investors have urged CIO's of enterprises to re-evaluate their IT spending. Domains that directly affect enterprises such as Machine Learning, Artificial Intelligence, Cloud Computing, etc., have brought forth a very interesting overview for CIOs – a competent workforce in each domain is the most effective way to successfully implement it into the enterprise.
Not all enterprises and companies are able to successfully implement various trends and technologies into their business. The primary reason for this is the shortage in the workforce proficient in the required skills. Hence, CIOs have started to outsource software development to established software development companies to drive innovation.
Gartner reports that the IT spending from businesses is expected to drive up to over $ 3.9 trillion, and the software development market is to gain a staggering increase of 10.5%!
With the onslaught of digital technology and every enterprise and business shifting their operations online, re-evaluating business processes and determining IT spending has become a critical part of a CIOs job. Leveraging the expertise of professional software development companies for achieving greater business goals by gaining a profound competitive advantage has become an unarguable argument for outsourcing software development. This has brought forth a very interesting question for enterprises and companies – "Why perform software development in-house when you are getting a much better deal for service and offering with quality assurance outside?"
Outsourcing Software Development – Reasons Why CIOs Consider This.

Let us take a deep dive into what would inform a CIO to decide on outsourcing software development projects and prioritize their enterprise software development over other activities.
1. Business Owners Should be Aware of Emerging Technologies and How to Use Them
Causing noticeable disruptions on the global marketplace has become accessible for enterprises through developing intuitive and unique software solutions. Using technology, businesses will continue to increase their online spending to ensure they get a piece of the cake from the share of global customers in their domain. This is particularly hard for enterprises and businesses, as it is quite hard to keep pace with all the changing trends in the industry, in technology, and in customer behavior. For instance, technology fields like AI, ML, Automation, Cognitive Response, see a constant shift in advancement and updates in trends. Hence, CIOs must find a way to collaborate with a workforce that can handle this dynamic and churn out optimum results.
2. Skill Gaps in the In-House Workforce in Emerging Technologies
It has become unreliable to depend on the in-house workforce for enterprises that have a multitude of responsibilities to also keep up with the emerging technologies. The more the advancement in technology occurs, the lesser resources become available for executing software development. This skill gap becomes a reason for holdbacks and failures in the software development process for enterprises. Hence, outsourcing software development projects to a company of technological experts who have gone vigorous training in emerging technologies becomes a more practical choice for CIOs.
3. Building New Services Via Emerging Technologies Using Data
One of the key drivers for businesses across the globe is collecting data from multiple source points, analyzing it, understanding it, and leveraging it for business growth. Data has been multiplying exponentially over the past decade and covering the behemoth amount of data becomes a tougher and tougher task for enterprises as the time goes by. Hence, emerging technologies are built on the bedrock of data-driven decision making, which is evident in technology fields like ML, AI, Big Data, IoT, etc.
Ensuring the security of data silos for enterprises is, hence, becoming a challenging domain. Software development is a key aspect for battling this challenge, as leveraging the power of emerging technologies to build newer and enhanced software is the most effective way to ensure security and functionality for enterprises.
4. Demand in Skillful Developers in New Technologies due to Rise of Automation.
The demand for professional software developers has grown exponentially since the dawn of automation technology. Having IT automation skills has become one of the most looked for requirements in software developers. This has been further fueled by the amassing growth in the e-Commerce sector.
Digital Transformation has seeped its way into the norm of operating for businesses. Whether it is creating an online merchandise catalogue or creating an online marketplace for offering services, businesses are now compelled to digitally transform their functioning's. CIOs have unanimously agreed that creating omnichannel markets is the best way to digitally transform in 2021 till the near future. Hence, outsourcing software development to companies with a drive to innovate is the best route to be taken. Moreover, having a team of experienced software developers undertake the project is much safer than executing it in-house since software developers have the required insights and knowledge about this domain and have the resources to develop on the innovative ideas.
5. Established Teams and Proven Track Records are a Catalyst for Outsourcing.
Enterprise software development projects require a strong team of software developers, which can not only deliver on the development aspect of the project but can also offer customizable solutions. Reliable and trustworthy software development companies are hence becoming more popular, and CIOs are the key players in this development. In the age of technological advancement, enterprises cannot afford to miss out on the most recent updates in technologies, as they will otherwise have a competitive disadvantage. Enterprises across the globe mostly lack in employing a holistic team of application and software developers according to a recent report by New Horizon. To cover this gap, CIOs have to make the call between hiring more developers for software development projects or outsourcing them. The clear choice here is the latter one, since it is more time and cost-effective, and comes with the assurance of quality delivery if the CIO has properly chosen the company, they would outsource the work to.
Conclusion
Rising IT spends in the age of emerging technologies is the new normal for enterprises, and CIOs have a choice to make – Hire a team of software developers who are proficient in various technologies or outsourcing software development. As it stands now, outsourcing is more effective and will remain the better option for the near future.
Business & Finance Articles on Business 2 Community
(2)