Searches Increase For Netflix Shows
Searches Increase For Netflix Shows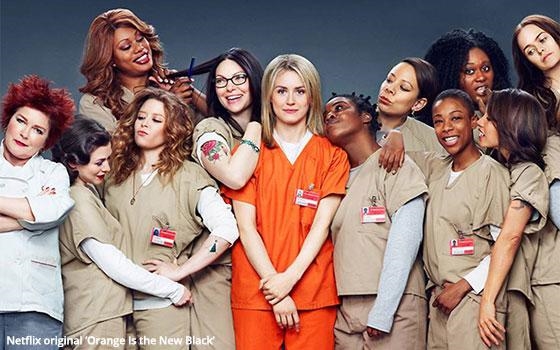 Consumer search requests for specific new Netflix original programming has grown in recent months — and that could spell increased financial gains for the subscription video service, according to one analyst.
Barton Crockett, media analyst for B. Riley FBR, says that consumer search efforts for Netflix original programming "accelerated" in the third quarter of this year — up 24% year-over-year. By way of comparison, there was a 4% rise in the second quarter versus the same period a year ago.
"The growth in third quarter seems, to us, mainly driven by a deeper slate of originals, 94 total, of which 45 generated enough search interest to be included in our screen," he wrote. The biggest request was for "Orange is the New Black" in Season Six.
All this is higher than the year-ago period, when there were 93 new originals released, of which "only 22 generated enough search interest to be measurable." The biggest number of searches was for "Narcos" in Season Three.
Media analysts continually focus on subscriber growth when it comes to Netflix's financial health. Netflix has 130 million global subscribers. Of that total, 57 million are in the U.S.
Crockett cautions: "We can't yet statistically correlate search interest in new Netflix shows to subscriber growth. But we believe it's important."
At the same time, he says overall search requests for 'Netflix' has dropped to some extent. Searches on Google for Netflix globally rose 12% in the third quarter versus 20% hike in the previous quarter.
(9)