Sears Bankruptcy Filing Led By Eroding Online Clicks
Sears Bankruptcy Filing Led By Eroding Online Clicks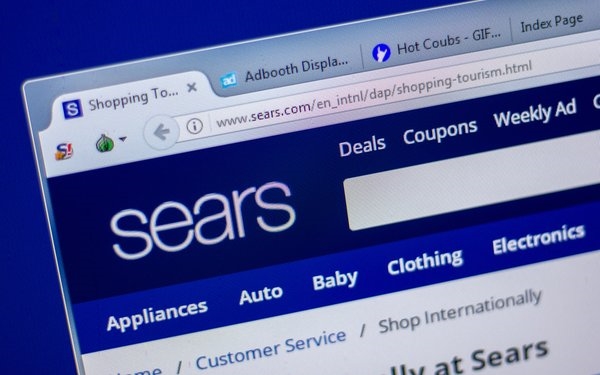 The decline of paid-search click share for Sears should have warned executives of the company's demise, according to data released Monday. Sears Holdings, which also owns Kmart, filed for Chapter 11 bankruptcy today.
The two biggest retail ecommerce players — Amazon and Walmart– now hold 44.67% of the clicks, according to data from Adthena. During the same period, Sears took just 0.7% of clicks from U.S. shoppers. Other department store retailers such as Kohls and Macys held between 3% and 4% of the clicks from U.S. shoppers.
Adthena analyzed its retail data during the past year to identify trends that the company believes at least contributed in part to Sears' demise.
The data suggests ecommerce and online advertising pushed Sears out of the market.
The analysis reveals that Amazon and Overstock were Sears' two biggest competitors in online search, measured by search-term coverage and frequency of ad appearances.
One of the challenges, per the data, Amazon had more of a lasting presence on Sears' search terms. For the search terms Sears advertised on Amazon had a 169% impression share. This means shoppers were more likely to find Amazon when making searches on terms that Sears were advertising on.
Overstock took 68%, followed by Zappos with 60%, Wayfair with 41%, Jet with 35%, JCPenny with 33%, Shoes with 31%, Lowes with 25%, and Kohls with 22%.
Between June and October 2018, Sears was responsible for just 1.27% of U.S. retail ad spend on Google Shopping Ads. Walmart drove 8.19% of market ad spending in the same period. And Wayfair, which broke records for second-quarter revenue, invested heavily in Google Shopping ads in the same period, driving 7.51% of U.S. retail ad spend.
Not only did Sears lose in online advertising, but it also pulled back on traditional advertising.
Overall, Sears Holdings decreased the amount spent on traditional and online advertising for Sears and Kmart during the past few years from $1.5 billion in its 2013 fiscal year to $415 million in 2017, according to data from Statista.
(7)