Should YouTubers Get Political This Year?
Do YouTubers Have A Moral Responsibility To Share Their Political Views This Election?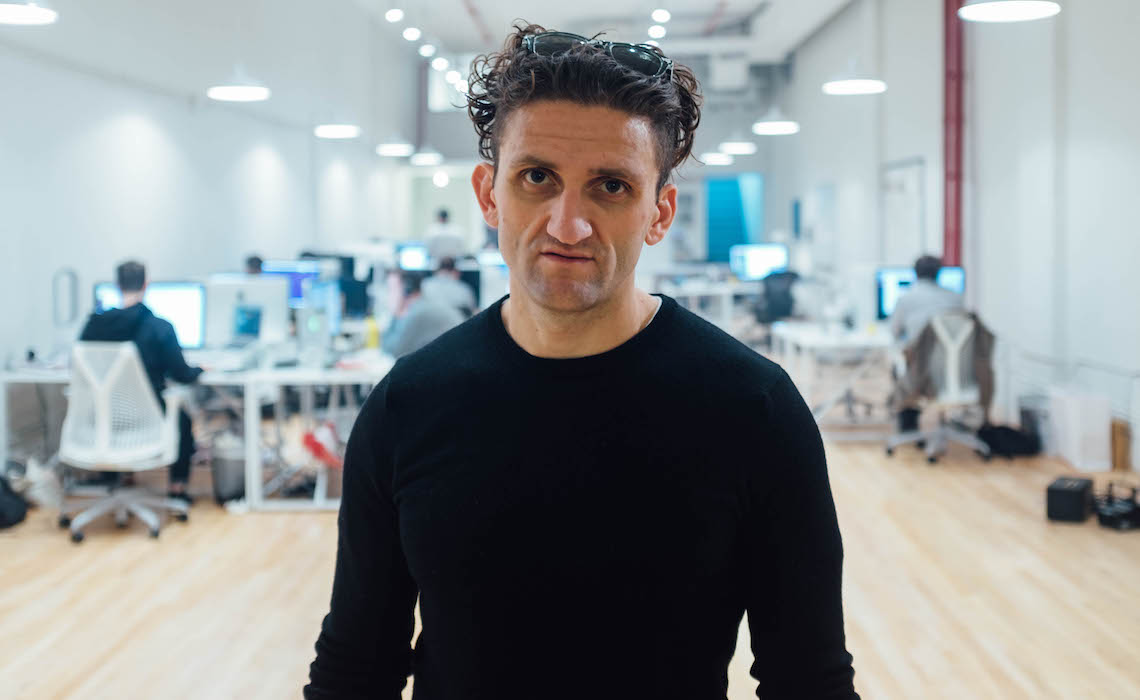 Political discourse, by its very nature, can be hotly divisive, and it's a subject matter that many YouTubers are wont to ignore given that it would seem to run counterintuitive to the goal of amassing wide swaths of subscribers. But in his latest video, renowned daily vlogger Casey Neistat explains why he's voting for Hillary Clinton on Nov. 8, and why he believes fellow creators have a moral responsibility to discuss politics on their own channels.
"Making videos like this — they're not popular, they're not going to get you subscribers, they're not going to boost your view counts," he explains in announcing his endorsement. "But there is something much more valuable than subscribers or dollars, and that's backbone." Neistat adds that the top 20 YouTubers reach over a billion viewers every week. And that's why he's encouraging them to speak out against the unique threat of Donald Trump, who he sees as a "tax-avoiding, lying, racist, misogynist."
While Neistat is pointedly asking viewers to call out their favorite YouTubers who seem to be dodging the issue — given that this election represents a unique departure from politics as usual — this is an ultimatum that fellow creator Philip DeFranco rejects. DeFranco, for his part, says he is not endorsing any candidate, but believes that it is his responsibility to encourage viewers to seek out information and make their own decisions. DeFranco is also dubious of the impact that any influencer can ultimately have on one viewer's vote.
Moreover, DeFranco says that Neistat's ultimatum has unleashed a hate mob of sorts on top creators, and says he has been called racist on social media for not making an endorsement.
Other creators, however, have chosen to made their views known — including Grace Helbig, who, in a recent stream-of-consciousness vlog says that the election "makes my heart ache" and wishes that she knew "the right way to talk about this," but ultimately shares that she's voting for Clinton. "Donald Trump is so many things that I don't want as a representative of the country that I live in to the rest of the world," Helbig says. Other creators to come out in support of Clinton include Tyler Oakley and Hank Green, while vlogging duo Diamond And Silk have hit the trail this election season for Trump.
We'd like to hear your thoughts. Check out Neistat's, DeFranco's, and Helbig's videos right here, and let us know whether YouTubers have an ehtical obligation to disclose their political views this election cycle in the comments below.
Tubefilter, Friday, October 14, 2016
(31)