Smarter Media Buying: Interviews with Experts – YellowHammer
Smarter Media Buying: Interviews with Experts – YellowHammer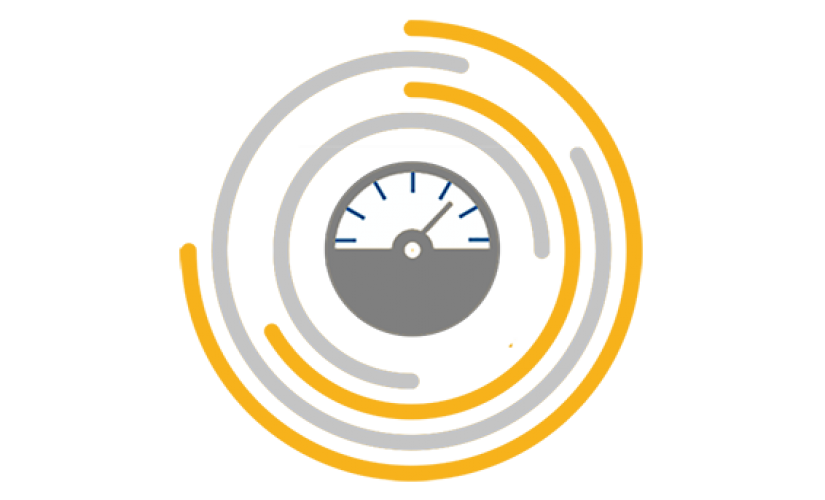 We are working to assist you with smarter media buying using Interviews with Experts. Here is Part Two in the interviews with Media Buyer Experts. In Part One, (Interview with Userbase), we covered general Media Buying strategies, best practices, and the dangers of fraud. Here in Part Two, we are interviewing Kirsten Samuelson-Roberts, from YellowHammer. Kirsten specializes in Facebook Ad buying (a low fraud risk channel), among other things.
Facebook is considered one of the best user acquisition channels by many marketers, especially for mobile.
Here is a bit of context on Facebook: 67% of marketers consider Facebook to be the most important social platform 99firms, 2019). Facebook has said that there are globally 2.38 billion active users in 2019; however, at least 270 million Facebook profiles were fake, according to Mashable in 2017.
Smarter media buying through Facebook has several challenges, the biggest being that it's a walled garden.
A walled-garden means that it's hard to analyze your performance from this channel directly against the return from your other channels. Fortunately, several of the modern platforms offer a solution around the issue of a walled-garden. Direct Linking is one of the options, and it starts tracking users from the landing page, instead of through third-party tracking links (which Facebook blocks).
Direct Linking collects the multiple data-points that can be passed dynamically from Facebook in the URL. Once you start running multiple channels, it becomes critical to consolidate and compare performance across each channel you use. You'll want to find the placements that are delivering the highest value engagements for your business.
The biggest advantage of Facebook is the ease and power of their audience targeting. Knowing the best audience to target requires a combination of understanding your own metrics and having expertise in the platform.
Facebook can get pricey for testing, with their Newsfeed averaging a $ .64 CPC or $ 7.77 CPM during Q2 2019 (Adstage, 2019), so a little studying beforehand goes a long way. Here is what Kirsten recommends for starting down the path to Facebook Ads mastery.
Kirsten, please introduce yourself and your media buying specialty.
I'm Kirsten Samuelson-Roberts, and I'm the Director of Media at YellowHammer. We execute results-driven strategy, creative and optimizations for clients across Social, Google, Youtube, Video and Display platforms but my specialty is in Social (Facebook, Instagram, Pinterest, Snapchat and LinkedIn).
What is the best way to learn media buying for someone starting from scratch today?
There are so many excellent and free resources out there. Facebook has a fairly robust learning catalog called Facebook Blueprint. Other content sites like Adespresso or Jon Loomer provide Facebook media buying guides and tips. Start with one platform and get comfortable using it, then move onto learning others sites and platforms.
What are the significant steps when starting up promotions for a new advertiser client?
The priority for onboarding a new advertiser is to understand their business goals. You will want to know how they're evaluating performance, such as KPIs and attribution. Know where they want their channel to grow in the next six months. Secondly, audit any previous media spend to look for trends in best-performing audiences. Check the creatives and what has worked for them. All of this information will be providing a foundation for testing strategy.
What common mistakes should media buyers watch out for?
Attention to detail is everything. Platform glitches happen so double or triple checking your ads before publishing is crucial. Media buyers are the final touchpoint when launching, and it's on us to ensure the advertisements are exactly what the client has approved.
What tactics or learning has shifted your approach to media buying?
We have learned that retargeting (website visitors, video viewers, etc.) will traditionally have the most reliable performance enhancement. There is a real risk of the audience becoming oversaturated, which is why we've seen that it's essential to fill up the retargeting pool with new prospects continuously.
Oversaturation means users have seen your ad at a high frequency. With oversaturation, the click-through rates will keep declining, and ultimately causing higher CPAs. Finding the right percentage of spend towards prospecting vs. retargeting is a key initiative.
What tools do you recommend for media buyers? And what do they help you solve?
Stay up to date on industry trends and news. Daily Carnage is a fabulous daily newsletter for all things digital marketing. Platforms are constantly changing, so make sure to:
Sign up for product updates.
Sign up for webinars.
Attend in-person events with Facebook.
Sign up for whatever platform you are buying in.
The biggest secret is to continuously be learning.
How much budget is needed for a good starting test?
It depends on what you're testing and what platform you are going for. Try mapping backward towards what you need to call the test successful. For example, if you're testing two videos, ask yourself:
How many orders do I need and at what CPO (Cost per Order) to measure this successful?
How much budget would you need to achieve that amount of orders?
How long do I want to run the test?
Any final recommendations for someone tasked with driving user acquisitions?
Measurability is key. Any dollar spent without proper pixel placement is immeasurable and wasted spend. If you don't have your KPIs goals set, then develop baselines so you can measure performance. Continue to improve the metrics you have set for yourself. Never stop testing. Keep learning and trying to crack the best mix of media buying strategies for your brand.
Thanks again to Kirsten Samuelson-Roberts of YellowHammerfor sharing her advice and methodology. Next week we'll finish the last of our three-part series of Media Buyer Experts by sharing an interview with Everflow.
The post Smarter Media Buying: Interviews with Experts – YellowHammer appeared first on ReadWrite.
(7)