Some Galaxy Note 8 owners have reported battery charging issues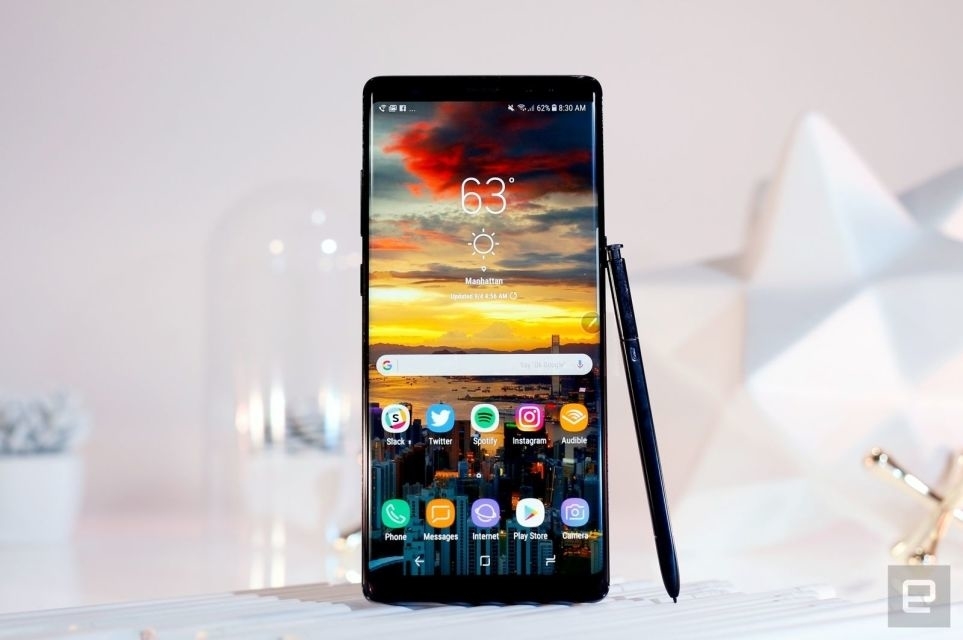 Some Galaxy Note 8 owners have been reporting that they couldn't charge or turn on their handsets after the batteries ran dry — a problem that plagues other phones as well. While Samsung reps have been trying to address individual issues, a company spokesperson told Engadget that it has received "a very limited number of reports which could be associated with the power management circuit."
This issue does appear to be confined to a relatively small number of users, and thankfully doesn't appear to be safety-related. It seems more likely to do with power management — specifically that a small amount of energy needs to remain in the phone to help kickstart charging control. It's an issue that plagues some other phones as well.
Samsung reps have been advising affected users to get warranty replacements for their Note 8s, but those who don't want to hand over their phones or aren't covered by warranty can try something called stack charging. By plugging your charger in and out of your phone for 10 to 15 seconds at a time about 30 seconds apart, you could generate enough energy after about 20 minutes or 100 attempts to get your phone going again.
Of course, that is quite a tiresome task, and its safety and effectiveness isn't guaranteed, but it could save you a trip to the store. Meanwhile, if you're a Galaxy Note 8 (or S8 Plus) owner, it's probably a good idea not to let your phone run out of juice.
According to the Samsung spokesperson, "we are unable to comment further until we obtain more specific information from the phone. Any consumers with questions about their device should contact us directly at 1-800-SAMSUNG so that we can help them."
(18)