Tesla recalls 11,000 Model X SUVs for seat issues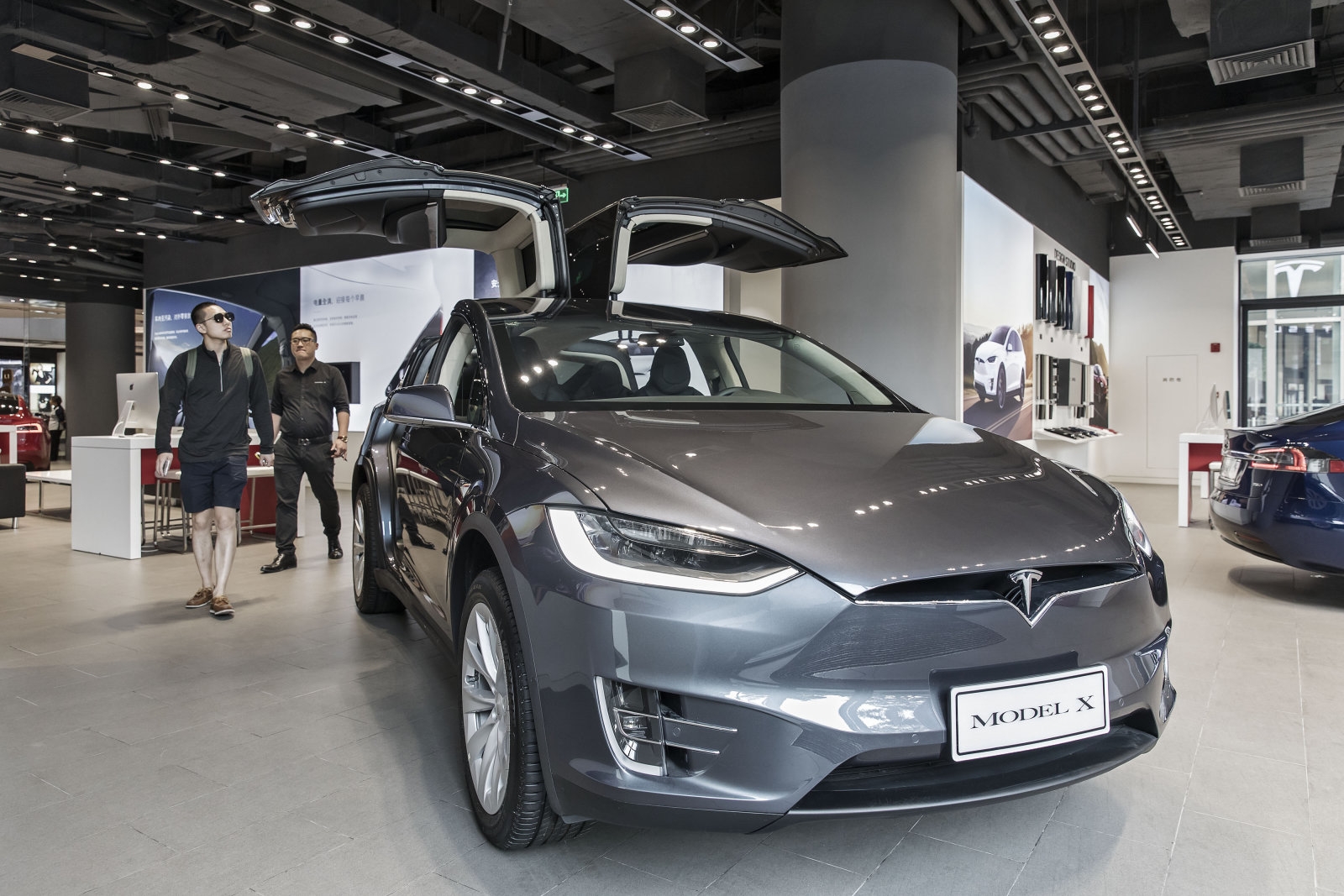 Tesla is no stranger to voluntary recalls. The company issued notices to 90,000 Model S sedan owners for possible seatbelt defects back in 2015, another for 2,700 Model X SUVs in 2016 for a third-row seat problem, and one for 53,000 S and Model X SUV earlier this year over potential parking brake issues. It's the price of doing business — and better that the company jumps ahead with a voluntary recall than a legally-mandated one after tragedy. Today, the automaker issued another for about 11,000 Model X's released last year, this time for the second-row seats.
The recall only affects Model X's with second-row fold-flat seats built between October 28th, 2016 and August 16th, 2017, and the company estimates that only 3 percent of vehicles sold experience the issue. Any of Tesla's SUVs with single-post seats aren't affected. During internal tests, the company found that poorly-adjusted cables connected to the driver's side second-row seat yanked it forward during a crash. Tesla hasn't received any reports of this happening to Model X owners, but is issuing the recall based on its research.
Thankfully, the fix is easy: Just take your Model X into a service center or use Tesla's mobile repair service and a technician will adjust the cable correctly, which takes all of 10 minutes. Until then, the company suggests not stacking two adults in the center and behind-driver seats in the second row.
(22)