Texas Urges Court To Turn Away Twitter In Battle Over Content Moderation Probe
Texas Urges Court To Turn Away Twitter In Battle Over Content Moderation Probe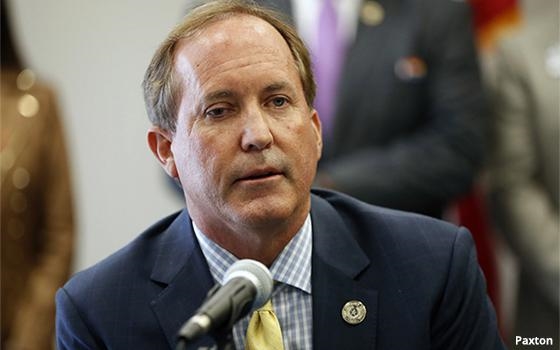 Texas Attorney General Ken Paxton is asking a federal appellate court to reject Twitter's request to block his investigation into the company's editorial policies.
Twitter, along with free speech advocates, argues that Paxton's investigation violates Twitter's First Amendment right to set editorial policies.
But Paxton contends in papers filed with the 9th Circuit Court of Appeals that his investigation doesn't raise free speech concerns, because his probe is focused on whether Twitter violated a state consumer protection law by allegedly misleading consumers about its content-moderation standards.
"Twitter cannot establish that it has a First Amendment right to lie to consumers about its content moderation policies," Paxton argues.
The dispute between Twitter and the top law enforcement official in Texas dates to January, when Paxton launched a broad investigation of Twitter and other tech companies that suspended former President Donald Trump's account.
The companies, including Google and Facebook, blocked Trump soon after his supporters stormed Capitol Hill in an attempt to prevent the Senate from confirming Joe Biden's victory in last year's presidential election.
When Paxton launched the probe, he said the "seemingly coordinated de-platforming" of Trump and others "wholly silences those whose speech and political beliefs do not align with leaders of Big Tech companies." (Despite Paxton's accusation, researchers haven't found any evidence to support claims that tech companies' content-moderation decisions show a bias against conservative viewpoints.)
In March, Twitter sued Paxton, arguing that his investigation into editorial policies violates the First Amendment.
The company sought a court order barring Paxton from carrying out the probe, and a declaratory judgment that the investigation was unconstitutional.
Paxton countered that the request was premature, given that he had not attempted to force the company to comply with requests for information.
He also argued the probe doesn't violate the First Amendment, because he's investigating whether Twitter violated a state consumer-protection law by allegedly misrepresenting its editorial policies,
U.S. District Court Judge Maxine Chesney in the Northern District of California dismissed Twitter's lawsuit as premature, stating that Paxton had not taken any steps to force Twitter to comply with his demands for information.
Twitter recently appealed that ruling to the 9th Circuit. The appellate court recently refused to grant Twitter's request for an emergency injunction against Paxton on an expedited basis, but can still issue an injunction in the future.
Paxton is urging the 9th Circuit to uphold Chesney's ruling for several reasons. In addition to arguing that Twitter lacks a valid First Amendment claim, Paxton says Twitter's request is premature.
"The district court properly dismissed as unripe the claim that the Attorney General retaliated against Twitter by asking for information about its representations to Texas consumers," he argues.
He adds that if his office attempts to enforce the demand for information, "Twitter will have a full and fair opportunity to assert its claims or defenses then."
Twitter also points to the outcome of a similar dispute between Google and Mississippi Attorney General Jim Hood, who had subpoenaed a host of documents from Google related to copyright infringement by companies that appear in search results.
Google sued over that investigation and sought a court order prohibiting Hood from continuing with the probe.
A federal district court judge sided with Google in 2015, writing that the company's decisions about what to publish in its search results were constitutionally protected, and that interfering with that judgment by threatening legal action "would likely produce a chilling effect on Google's protected speech, thereby violating Google's First Amendment rights."
But a federal appellate court lifted the injunction in 2016, ruling that it was issued prematurely because Google went to court before Hood took steps to force it to comply with the subpoena.
Google and Hood later resolved their dispute.
Twitter has drawn support from outside advocacy groups, including the Reporters Committee for Freedom of the Press and the Media Law Resource Center.
Those groups argued in a friend-of-the-court brief filed in July with the 9th Circuit that Paxton shouldn't be able to use Texas's consumer-protection law as the basis for an investigation into Twitter's editorial practices.
"Deceptive practices laws pose special concerns when they trench on decisions by private actors to control political content on their platforms, especially when the government claims the authority to impose a standard of viewpoint neutrality — as it sees it — under the guise of consumer protection," the media groups write. "Were the government able to deploy consumer protection laws in this way, it would invariably seek to favor viewpoints perceived as supportive and disfavor viewpoints perceived as critical."
The Center for Democracy & Technology and others argued in a separate friend-of-the-court brief that investigations by law enforcement can have a chilling effect on publishers — even before officials attempt to force companies to comply with subpoenas.
Twitter is expected to respond to Paxton's latest argument by November 10.
(17)