The 45.7 megapixel camera that eases you into the future
By Fast Company
"Nikon's new pro-grade Z camera—the company's first full-frame mirrorless option—packs 45.7 megapixels into a compact body, with a digital eyepiece that previews your exact exposure. Nikon makes it easy for brand enthusiasts to ease their way into the future, offering an adaptor for the new wider mount that accepts your F-mount lenses—that is, until you succumb to the temptation to build your own collection of Z lenses." —Jessica Bloom, photographer ($4,000, nikonusa.com)
A DSLR grip trapped in a mirrorless body
Ushering in a new category of professional mirrorless cameras, the Z7 hasn't lost track of what makes a Nikon a Nikon. While the thin body and incredibly short flange back distance scream mirrorless, the grip maintains much of the same heft and feel as that of a DSLR. It isn't quite as deep, but it's not the minimalist style found on many other mirrorless cameras. It's quite comfortable, and keeps a majority of the controls within easy reach.
While the grip measures about an inch and a half, the thinnest part of the body doesn't reach much past an inch deep. The viewfinder sticks out a good half inch from the back of the camera, so while the body itself is thin, from the front tip of the grip to the end of the viewfinder is about 3.5 inches deep. As such, it may not save a ton of space in your camera bag.
The Z-mount 35mm f/1.8 lens is actually a few ounces heavier than the company's F-mount 35mm f/1.8. The Z 24-70mm is half the weight of the closest comparable DSLR lens — but the Z lens is an f/4, while the F lens is a wider f/2.8. There's also the upcoming beautiful but massive Z 58mm f/0.95 Noct, so it doesn't look like Nikon is limiting itself on size or weight when it comes to designing new lenses, but there will be some compact models if that's what you're going for.
Like high-end DSLRs, the Z7 also doesn't include a built-in flash. Most photographers using this tier of camera tend to pair it with an external flash, but this also means you don't get built-in remote flash triggering with the Z7. The Z7 is compatible with Nikon's WR-R10 radio flash controller, however, which allows it to work with the SB-5000 Speedlight.
Remixing the control scheme
The Z7 uses a blend of old and new controls. Like Nikon's DSLRs, a small LCD screen on the top reveals vital shooting data at a glance. It isn't as wide as those on DSLRs, and to make up for that smaller size, it doesn't mirror the exposure meter (you can still find the meter in the EVF or LCD as usual).
Nikon's standard front and rear command dials return and the recognizable on/off switch still encircles the shutter button just like every Nikon DSLR. Unlike DSLRs with a top LCD display, however, that on/off switch can't be over-rotated to turn on the screen backlight — but that's because the screen is always illuminated. Disappointingly, the Z7 doesn't inherit the lighted buttons of the D850.
An EVF that feels optical
Originally a pain point for early mirrorless converts, the electronic viewfinder has come a long way from its debut. While there are still noticeable differences from an optical viewfinder, we didn't miss much.
irst, the EVF has an excellent 3.69-million-dot resolution, capturing a detailed view of the scene. The colors are rich and detail crisp, and you'll have no trouble fitting it to your eye — even if you wear glasses. And unlike other EVFs, the Z7's never drops resolution while focusing or shooting, so you always get that full-resolution image to look at, which helps it feel more like an optical viewfinder.
It also displays more information than a DSLR's viewfinder: Along with the mode, exposure settings, meter, and in-focus indicator, you get battery life, stabilization, burst mode, focus mode, Active D Lighting, Picture Control, white balance, image area, file type, and file quality. The EVF will also display the number of photos remaining on the XQD card.
Pushing pixels
Nikon didn't just re-package an existing DSLR into a mirrorless body — the Z7 houses the Expeed 6 processor, an improvement over the D850. The processor allows for shooting at up to 9 frames per second in extended high speed mode. This will lock exposure and limit live view, but, impressively, still allows for continuous autofocus. With live view and autoexposure adjustments, burst rate tops out a more modest, but still useful, 5.5 fps.
Lens Adapter and Flashes
One of the perks of Nikon's system is that the Z7 (and Z6) are compatible with Nikon's F-mount DSLR lenses via the FTZ adapter. The adapter, which adds $250 to the price tag, offers full compatibility with F-mount lenses on Z series cameras. Of course, it also adds at least another inch to the lens, giving up the size advantage of the mirrorless body.
Video
Nikon has been working to attract video shooters with its latest round of DSLRs, but it has never offered the full range of professional video features found on many Sony and Panasonic cameras. 4K/30p is a given in the Z7 and Z6, but they also include 10-bit N-Log for wider dynamic range and better color — the first time Nikon has offered a logarithmic tone or 10-bit color in its cameras. Nikon claims N-Log is good for 12 stops of dynamic range, which is quite good for a video mode. However, both 10-bit and N-Log are only available when recording to an external device over HDMI, so it's not quite as versatile as a more video-oriented camera like the Panasonic GH5S.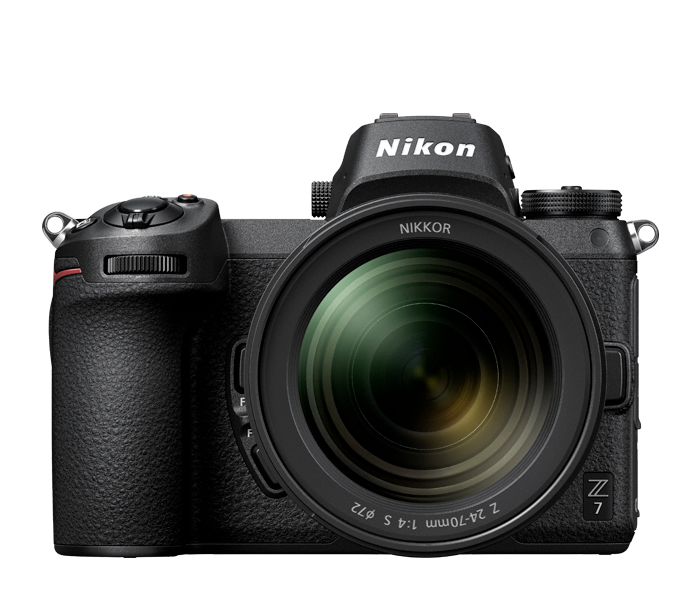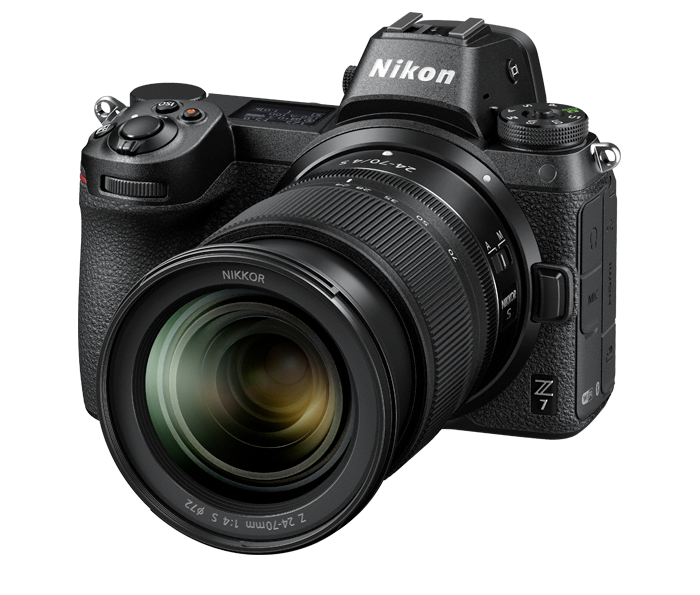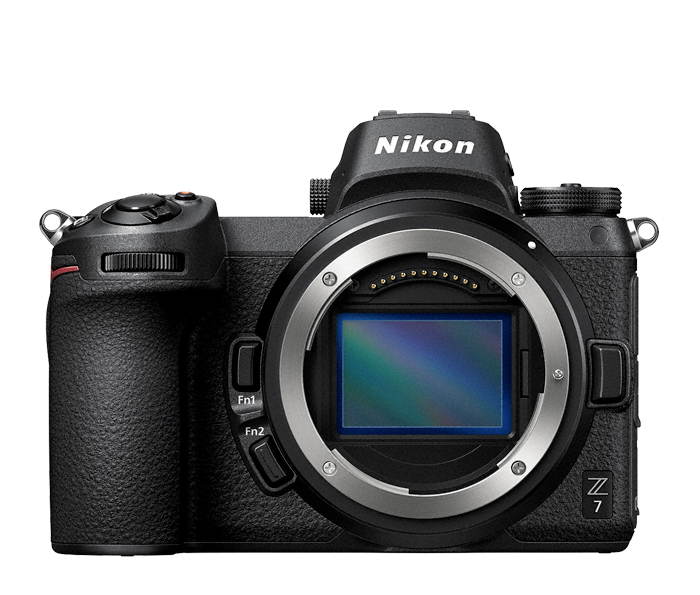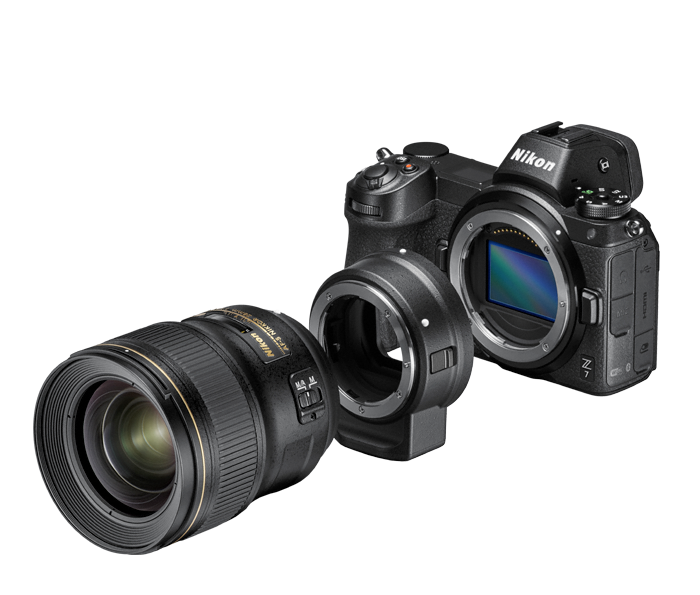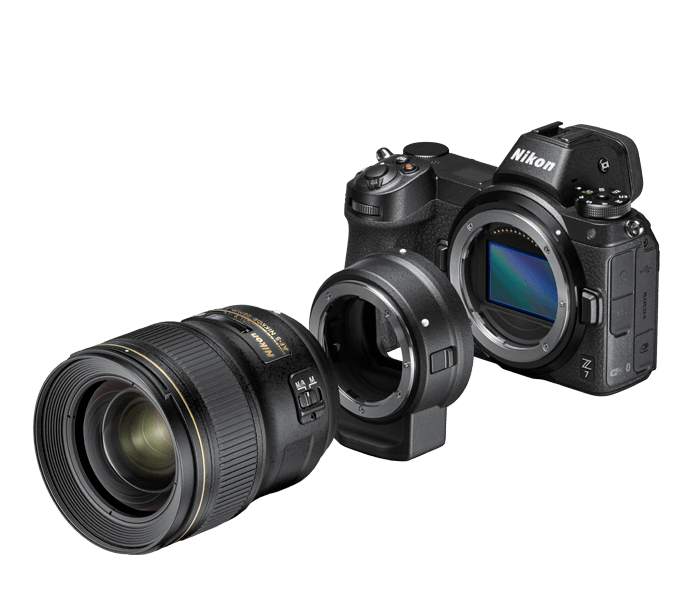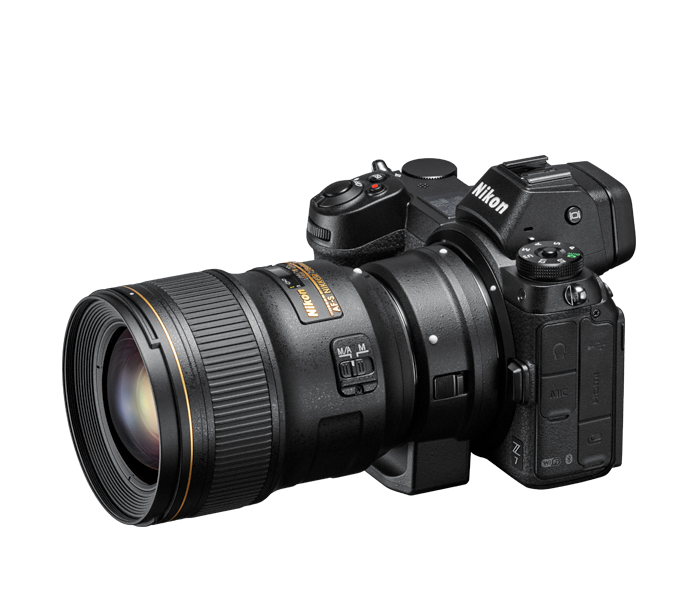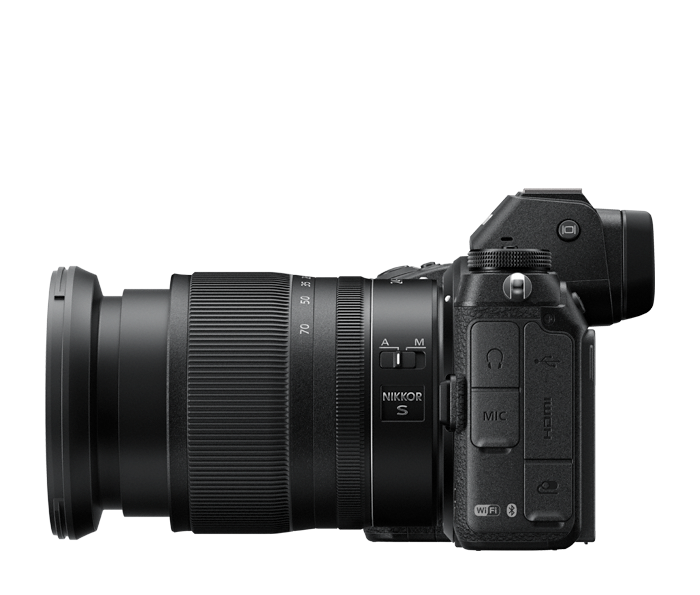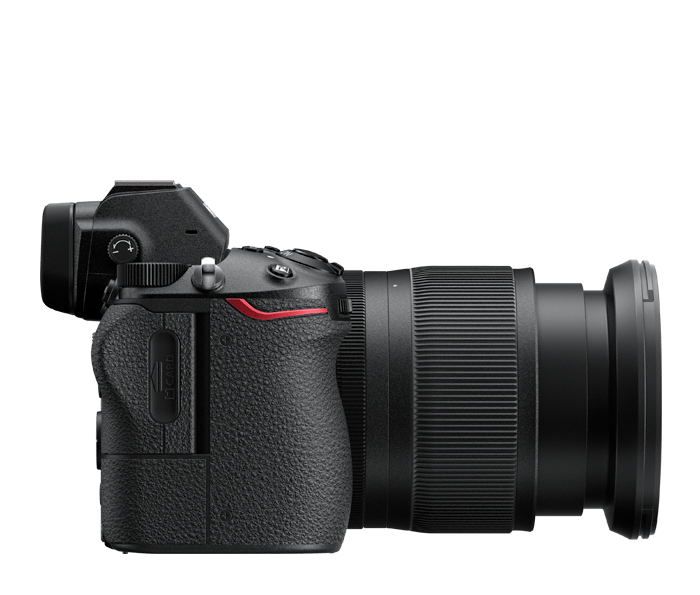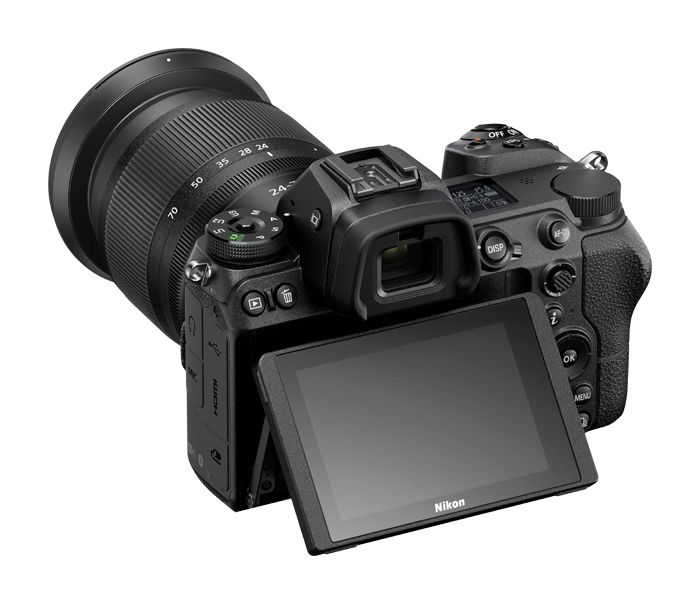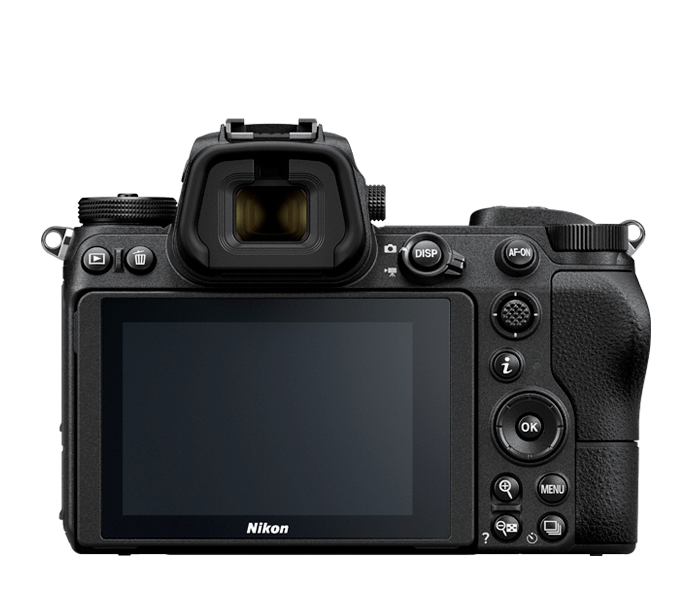 (17)