The best bricks of the year
Pause for a moment to respect the brick: It puts the block in building block. It's the original modular construction. It's thousands of years old and still being used today to build everything from huts to high rises. The humble brick endures. But it's no static object. New forms of bricks are being developed today, with novel materials, innovative processes, and a diverse range of intended users.
This year, Fast Company is celebrating the top achievements in modern brickmaking. Here's our list of the best bricks of 2022.
ByBlocks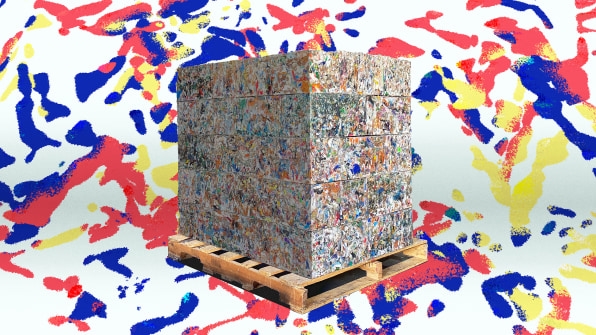 For reasons ranging from the lack of processing centers to an inconsistent market price, most plastics do not get recycled, even those that would be technically easy to reuse. ByFusion, a Los Angeles-based startup, has developed an alternative solution. Combining compression and steam, the company can fuse single-use plastics into huge amalgamated plastic blocks. Dubbed ByBlocks, these brick-like materials are being used to build fences, retaining walls, public terraces, and bus stops. So far, the company has turned more than 100 tons of plastic into its buildable blocks. Now ByFusion is marketing the machines it uses to create these blocks, with an eye toward giving local recyclers or even cities the ability to turn their own plastic problem into something more constructive.
Bee Brick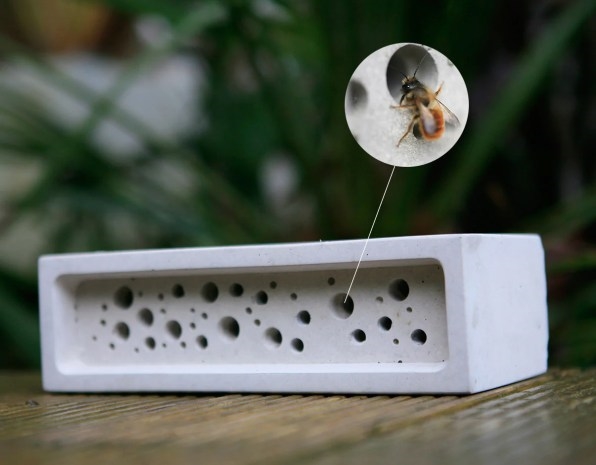 While most bricks are used to build buildings for humans, the Bee Brick from the English design firm Green&Blue is a kind of standalone building for bees and other insects. Drilled through with tiny holes, the Bee Brick has been designed to serve as a nesting site for species of non-swarming solitary bees. The Bee Brick is sized like a conventional brick, making it possible to integrate bee habitats into nearly any brick construction project.
WasteBasedBricks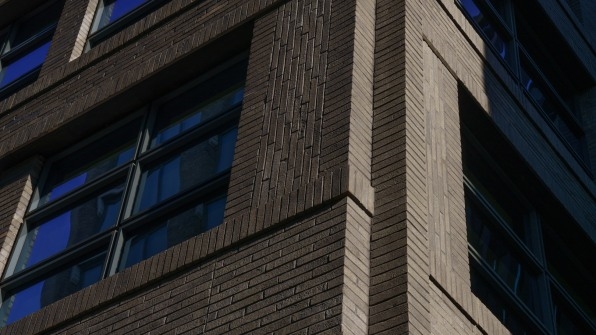 A new condo building in New York City is made of nearly 580,000 pounds of demolition and industrial waste, including old toilet bowls, roof tiles, and bits of steel. This waste takes the form of bricks created by the Dutch company StoneCycling. Unlike conventional bricks, StoneCycling's WasteBasedBricks don't rely on extracted clays to make up the majority of their strength. The bricks used in the 219-unit New York building, called the West, are made of about 60% recycled waste material, and more recent production by the company has seen that number rise to 80%. StoneCycling has been making bricks out of industrial waste since its founding in 2013, but with its U.S. debut in the West, WasteBasedBricks are proving viable in a country where an estimated 600 million tons of construction and demolition waste ends up in landfills annually.
The Gent Waste Brick
Municipal waste in the city of Ghent, Belgium (spelled Gent in Flemish), is being turned into the facade of the city's art museum in the form of innovative new bricks. The Gent Waste Brick is a hyperlocal construction material codeveloped by the architecture firm Carmody Groarke, which has designed the museum's expansion. Like WasteBased Bricks, they are made of refuse from construction and demolition sites, so the idea here isn't exactly new. But what makes this brick one of the best of the year is the innovation behind its production. Using a range of possible source materials, a shipping container-sized mobile processor turns ground up dust into bricks that gradually cure in the open air, with just a third of the embodied carbon of a typical kiln-fired brick and the inherent ability to absorb CO2 from the air over time. And the same process can work in other cities, too. "This is a version of urban mining," Carmody Groarke cofounder Kevin Carmody tells Fast Company. "We've basically designed a recipe where you can plug in waste streams locally."
818 Bricks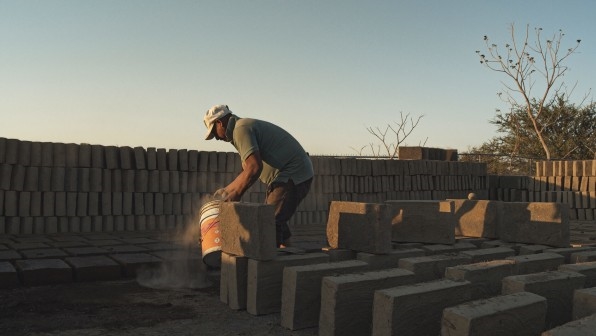 Possibly the only building material in the world to hit the tequila-Kardashian-brick trifecta, 818 Bricks are adobe-style bricks made from the waste agave used in the fermentation of Kendall Jenner's 818 Tequila. The first batch of bricks, produced earlier this year, is being used to build a school library.
(7)