'The Game Awards' round-up: catch all the best bits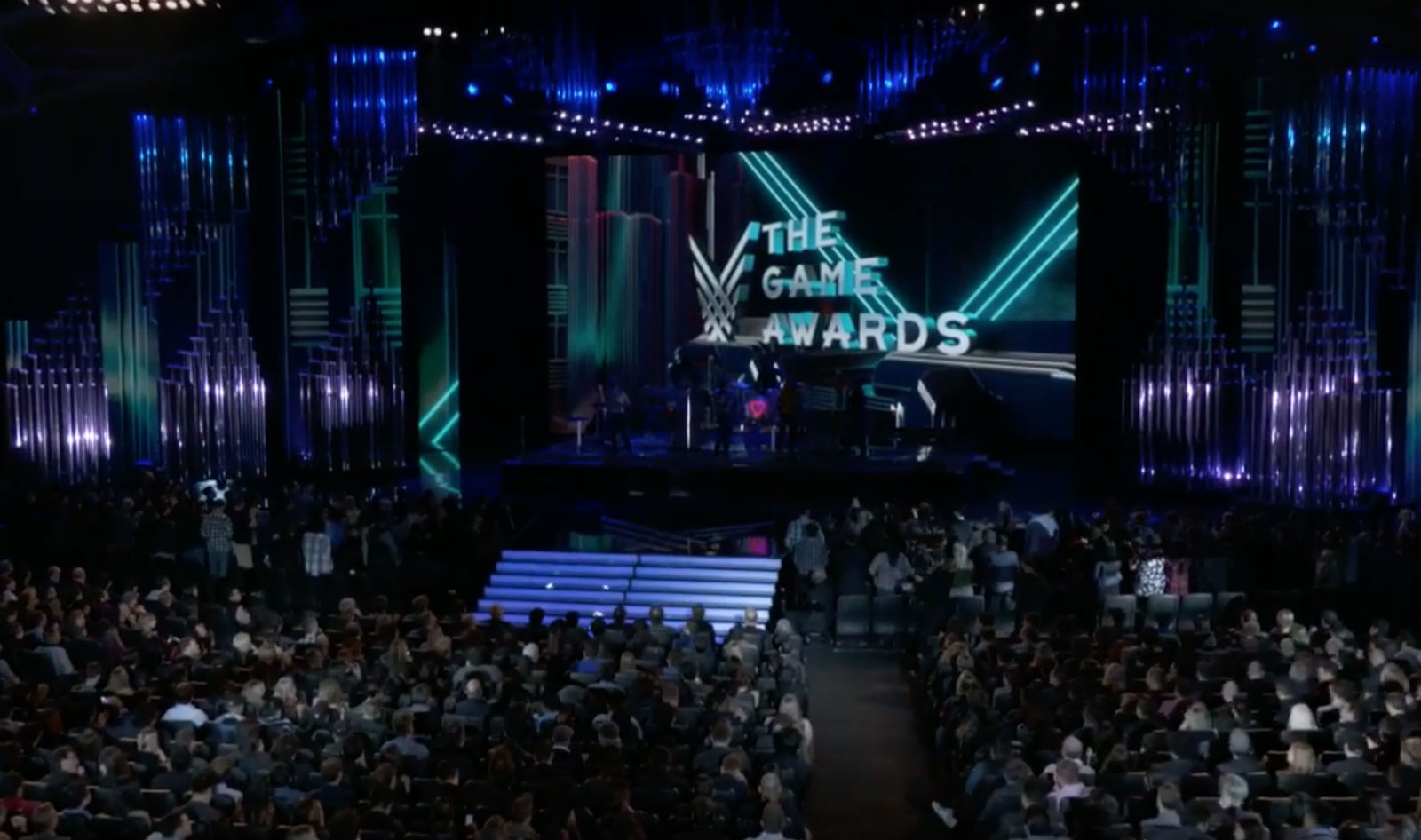 Geoff Keighley has been touting this year's The Game Awards as the gaming industry's answer to the Oscars. Now that the ceremony has concluded, we can safely say that he delivered. It had all the hallmarks of a lavish awards show: Live orchestra (check), fervent spiels (check), Hollywood a-listers (check). And, there was the return of the hotly-anticipated game reveals that — in part — helped nab 8.6 million viewers last time round. If you didn't catch the action online, we've got your back. Below you'll find a list of the night's winners and the game trailers that went out live from the Microsoft Theatre in Los Angeles. As always, there were touching moments too, like a noticeably awestruck Melina Juergens getting the Best Performance award for Hellblade from Andy Serkis.
Highlights this year included Hideo Kojima and Guillermo Del Toro's ongoing bromance (which came with a side-helping of Death Stranding) — the game's star Norman Reedus was also on hand to help out. The ceremony's most WTF moment came from Brothers: A Tale of Two Sons dev Josef Fares, whose expletive-filled intro for his next project A Way Out included a middle-finger to the Oscars and props to current enemy number one EA (the game's publisher).
Josef Fares brought a new trailer for A Way Out to #TheGameAwards. And he has a message for The Oscars, too. pic.twitter.com/pvyXfVLmln

— The Game Awards (@thegameawards) December 8, 2017
Nintendo was the big winner on the night, courtesy of Zelda: Breath of the Wild's game of the year win, for which it beat out Persona 5, Horizon: Zero Dawn, Mario Odyssey, and Steam record-breaker PlayerUnknown's Battlegrounds. The gaming giant also bagged an additional four gongs, bringing its final tally to five.
Game of the Year – The Legend of Zelda: Breath of the Wild
Best Game Direction – The Legend of Zelda: Breath of the Wild
Best Narrative – What Remains of Edith Finch
Best Art Direction – Cuphead
Best Score / Music – NieR: Automata
Best Audio Design – Hellblade: Senua's Sacrifice
Best Performance – Melina Juergens, Hellblade (as Senua)
Games for Impact – Hellblade: Senua's Sacrifice
Best Ongoing Game – Overwatch
Best Independent Game – Cuphead
Best Mobile Game – Monument Valley 2
Best Handheld Game – Metroid: Samus Returns
Best VR/AR Game – Resident Evil 7: Biohazard
Best Action Game – Wolfenstein II: The New Colossus
Best Action/Adventure Game – The Legend of Zelda: Breath of the Wild
Best Role-Playing Game – Persona 5
Best Fighting Game – Injustice 2
Best Family Game – Super Mario Odyssey
Best Strategy Game – Mario + Rabbids Kingdom Battle
Best Sports/Racing Game – Forza Motorsport 7
Most Anticipated Game – The Last of Us Part II
Trending Gamer – Guy Beahm ("Dr. Disrespect")
Best eSports Game – Overwatch
Best eSports Player – Lee Sang-hyeok "Faker" (SK Telecom 1, League of Legends)
Best eSports Team – Cloud 9
Student Game Award – Level Squared
Best Debut Indie Game – Cuphead
Chinese Fan Game Award – jx3 HD«??3»???
(9)