Tinder and Megan Thee Stallion will give you $10,000 to stop being so shy in your profile
By KC Ifeanyi
The biggest online dating event is around the corner, and Tinder knows your profile isn't ready.
Dating Sunday (the first Sunday in January) has been dubbed the Super Bowl of online dating, with activity historically spiking as people look to start the new year with a new boo. While Tinder didn't offer specific data, the company confirmed that Sundays are usually the busiest days on the platform and Dating Sunday is the busiest of the year.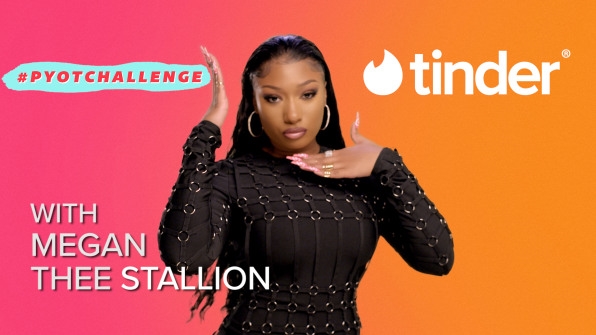 In an effort to increase matches, Tinder is teaming up with rapper Megan Thee Stallion for the Put Yourself Out There Challenge (#PYOTChallenge), a campaign to push Tinder members to create or edit their profiles to show more of their true personalities. The top 100 members will each receive a prize of $10,000, judged in categories such as most personality, most creative, most original, most real, and so forth.
The #PYOTChallenge was prompted by a recent Tinder study that found 57% of its members want their profiles to reflect their authentic selves, but only 27% feel like they actually do.
"There are a lot of the tropes that you have to be the best version of yourself when you're dating. And your interests should be long walks on the beach and working out," says Nicole Parlapiano, VP of marketing at Tinder North America. "We thought, what if we had an environment where people just felt okay saying, 'I'm having trouble getting out of my sweatpants today and I played five hours of Mortal Kombat'?"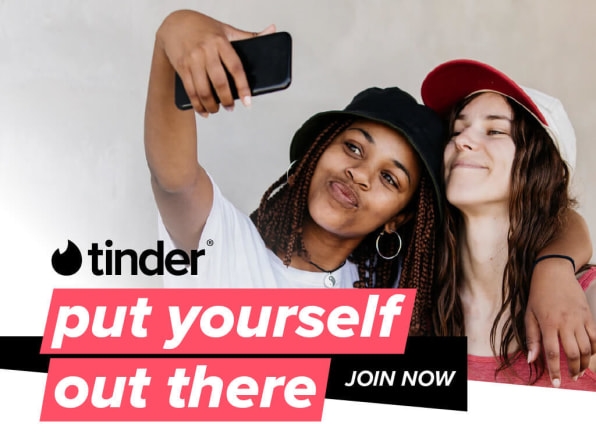 To encourage members, Parlapiano says the company enlisted Megan to act as the face of the campaign—and to help choose the top profiles—because she's the most relevant embodiment of what it means to be confident in all areas of your life.
"She has many different interests: She's really into anime. She's a gamer. She's a college student," Parlapiano says. "There's a lot that she's not afraid to put out there."
"I've always been unapologetically myself, and I always try to instill self-love in others," Megan says. "Often people aren't comfortable portraying their true selves online, which is why this campaign really spoke to me. I want to encourage everyone to feel more comfortable with who they truly are and also to celebrate those who are already putting themselves out there."
Joining Megan to help choose the #PYOTChallenge winners are influencers and creators, including Noah Beck, DexRated, Kati Morton, and others. They will act as cheerleaders for Tinder members in sharing their personal stories about being themselves and offer tips on how others can do the same.
"I wanna see those profiles popping y'all!" Megan says. "Gimme all you got. I wanna see profiles being unapologetic about who they represent.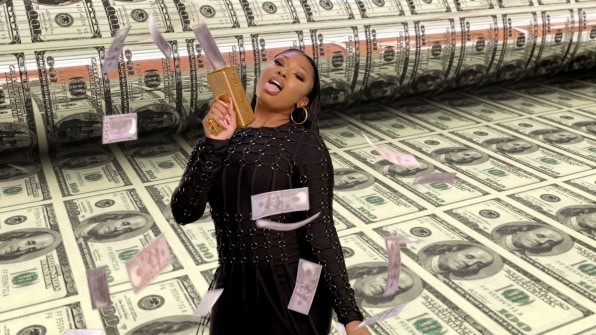 "I would love for this campaign to make people realize that they have all that they need within them," she adds. "It's their inner confidence which will make them shine."
In addition to pushing members to be more authentic and capitalizing on the activity surge of Dating Sunday, Parlapiano says a big part of the #PYOTChallenge was to "create some levity" in an enormously challenging year for its core demographic.
"We've been circling around economic impact for Gen Z for a while. A lot of opportunities have been taken off the table. Some people are foregoing school. A lot of people are moving back in with their parents. And it's a tricky time to date," Parlapiano says. "We wanted to be really empathetic and sensitive to that. So Put Yourself Out There celebrates stripping down yourself, getting creative, being authentic—and it rewards financially."
The #PYOTChallenge runs until December 31; the winners will be announced January 17, 2021. Click here for more info on how to enter.
Fast Company , Read Full Story
(18)