Tinuiti Wants CMOs To 'Rethink' Advertising And Marketing, Launches First Ad Campaign
Tinuiti Wants CMOs To 'Rethink' Advertising And Marketing, Launches First Ad Campaign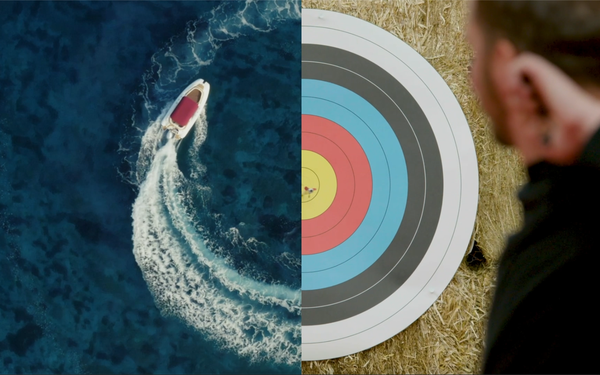 Tinuiti launched a branding campaign that asks CMOs to rethink advertising and marketing, and the way they prioritize pressing issues from data privacy to walled gardens.
Kristin McCarty, director of brand design, led Tinuiti's Creative and Brand Design teams to bring the agencies first brand campaign — Rethink Performance — to life.
Dalton Dorné, Tinuiti CMO, calls it a "proof-of-concept, digital-first creative" that is delivered through streaming television (TV). It leverages first-party data. Tinuiti also relied on its internal team and technology to plan the media buy.
Dorné developed a strategy to broaden brand awareness, targeting CMOs with a provocative message that challenges them to think. Not only about complex marketing challenges like walled gardens and consumer privacy, but to rethink what they know about Tinuiti.
While the agency is known for supporting brands across Google, Facebook and Amazon, Tinuiti also supports streaming TV campaigns through its recent acquisition of Bliss Point Media. The creative team came up with several concepts, but "Rethink. Performance" nailed it, Dorné wrote in an email to Search & Performance Marketing Daily.
"IBM's 'Think' campaign, Think with Google, and Apple's 'Think Different' campaign have all leveraged thinking, so this is a very clever and provocative tone that challenges marketers to rethink what they know and "rethink" what they might have known Tinuiti about too," she wrote.
The "digital-first creative" campaign delivered through connected TV, digital audio and other media leverages the company's technology and first-party data.
"There is not another agency out there marketing themselves in this way," she wrote.
This campaign will run primarily on OTT using the technology from Bliss Point Media, now part of Tinuiti. This is the first instance of a performance marketing firm running its own OTT ads, she wrote. The campaign, which will run for one year, also will use social, display, online video, mobile, and audio streaming
It will consist of 15-, 30-, and 60-second spots as well as social and audio podcast ads.
The campaign will measure performance by executing a 90-day measurement period following the campaign test, with a plan to take learnings and scale in 2022 integrated across Tinuiti touchpoints.
(7)