Top 25 Podcasts Designed to Make You Think and Grow
Top 25 Podcasts Designed to Make You Think and Grow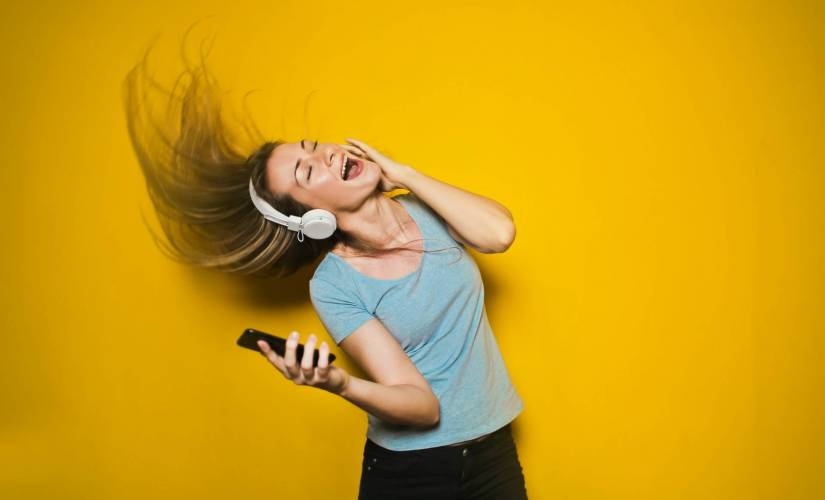 As part of the digital transformation era, the places where we previously looked to learn information and the sources of knowledge have changed. Online content, news portals, and feeds, and curated media replace newspapers and print magazines. Fewer people listen to talk radio or watch televised news. We use recorded books, Internet audio, and video channels. Here are the top 25 podcasts designed to make you think and grow.
While the medium and channel have changed, the thirst for knowledge and the need to connect with others and their opinions to shape our own perspectives grows. In response, so have content options like podcasts.
What We Love About Podcasts
Of the digital content now available, podcasts have emerged as one of the most popular ways to think, form opinions, and grow as individuals, entrepreneurs, and members of society. Defined as a digital audio file that listeners can download to a computer or mobile device, podcasts are steadily growing.
Seventy percent of Americans are aware of these audio content options. Of that number, Edison Research reports nearly half have listened to some type of podcast — from sports and politics to investigative journalism and pop culture.
According to research done by Nohatdigital, there are many reasons why people love learning from podcasts. Podcasts are free and cover nearly every topic under the sun. They offer relevant content from credible sources with relative privacy and minimal advertising interruptions.
Listeners can relate to diverse topics and enjoy the commentary without judgment from others. Podcasts also offer hands-free learning that is easy to tap into from any mobile device. Nohtdigital's research also found that podcasts launched at a rate of 100 per day in 2013.
Five years later, launch numbers grew to 350 per day. With so many options, the question is where to start leveraging this educational channel without spending all your time figuring out which podcasts to listen to.
What Makes a Podcast Great?
The following criteria shaped the list of the top podcasts listed here:
Storytelling.
Listeners tune in to hear great stories and examples that they can learn from and get entertainment value. Whether a podcast makes listeners laugh, cry, or a little of both, the host and their guests can engage their audience and help them learn.
Educational value.
The best podcasts deliverable actionable advice from credible experts on a topic. Whether it is for personal or professional development, the podcast needs to include tips and examples that help the listener solve a problem. It should tackle areas where they need to make an improvement or offer information about other resources.
Topics that matter.
Podcasts typically have a primary theme and then offer a list of related topics that reinforce that theme. To keep listeners' attention, a podcast must offer insightful topics that connect to current issues. The topic can be controversial or something an audience segment feels passionate about.
Entertainment.
Laughter may be the best medicine, but it's also a pretty good instructional tool. Podcasts that can teach in an entertaining way provide a greater impact on the brain. Not to mention, a humorous podcast might even turn a crappy day around.
Here are 25 Top Podcasts For High-Growth Development and Enrichment
Best podcast for compelling stories about successful people.
Best podcast from a wildly successful entrepreneur.
Best podcast for learning good habits and rituals for work and life.
Best podcast from an entertainer and entrepreneur focused on social issues.
Best podcast for straightforward business advice.
Best podcast for the fitness industry.
Best podcast for inspiring people of all ages and genders.
Best podcast for becoming more successful while enjoying a balanced, minimalist approach to life.
Best podcast for improving mental performance and memory.
Best podcast for pondering today's biggest global and social issues.
Best podcast for working on your state of mind.
Best podcast for diverse guests, topics, and ideas.
Best podcast that combines religion, philosophy, science, and politics.
Best podcast for funny, insightful, and philosophical interviews with celebrities.
Best podcast for everything tech-related.
Best podcast to learn how to start, launch, and grow a business.
Best podcast for health, wellness, and relationship advice from a medical professional.
Best podcast for tackling tough topics like mental illness, trauma, addiction, and negative thinking.
Best podcast for comprehensive and alternative coverage of health and wellbeing.
Best podcast for improving networking and professional relationship skills.
Best podcast for entrepreneurs who want to be successful and happy.
Best podcast for client-building and revenue-generating strategies.
Best podcast for the craziest stories.
Best podcast for female entrepreneurs and professionals.
Best podcast for the dialogue podcast format.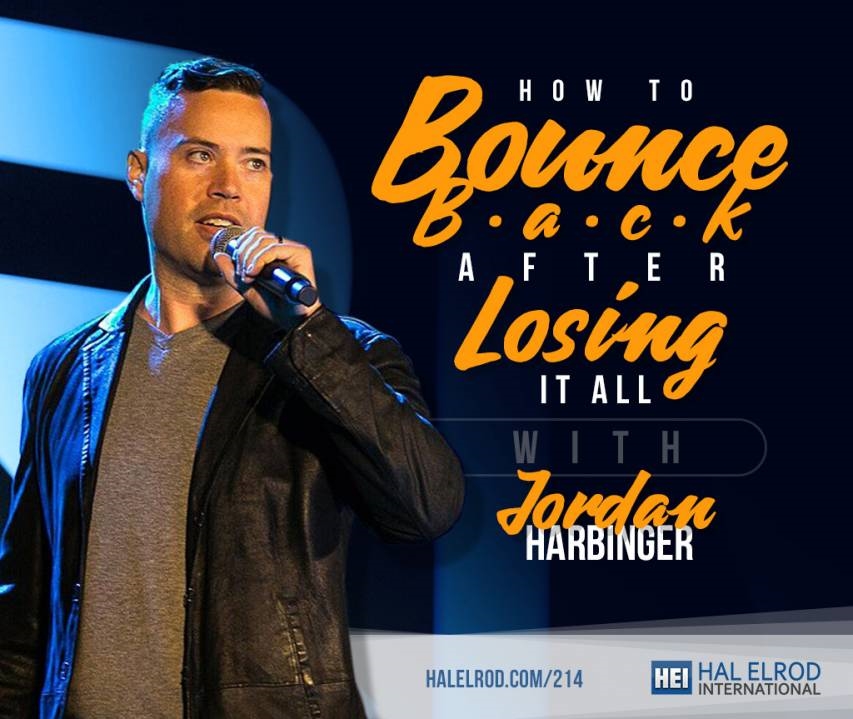 The Jordan Harbinger Show
Best podcast for compelling stories about interesting and successful people with practical advice and takeaways.
Besides accolades like Apple's pick for one of the best podcasts in 2018, this podcast delivers compelling stories in an authentic way. It's storytelling at its best without the smoke and mirror hype that some entrepreneur podcasts use. Instead, Jordan and his co-presenter, Jason DeFillippo, go into depth with their features. It's clear they've done their homework on each guest and topic.
Friday Feedback is another standout feature, which further engages the audience by asking for their input and enhancing the valuable advice that comes from each episode. The podcasters also go above and beyond by ensuring they respond to all feedback and questions, continuing to follow-up. It's that level of interaction that keeps listeners hooked.
The guest selection also makes this a top podcast. Past guests included Brian Glazer, an academy award-winning movie producer; an art forger, a former con man turned FBI agent, NBA superstar Kobe Bryant, Mike Rowe, host of "Dirty Jobs"; and T.I., rapper, actor, and entrepreneur. The podcast's diverse guest list also features everyone from neuroscientists and spies to CEOs and authors to a former Islamic extremist and rock climbers. There is never a dull moment on Jordan's podcasts.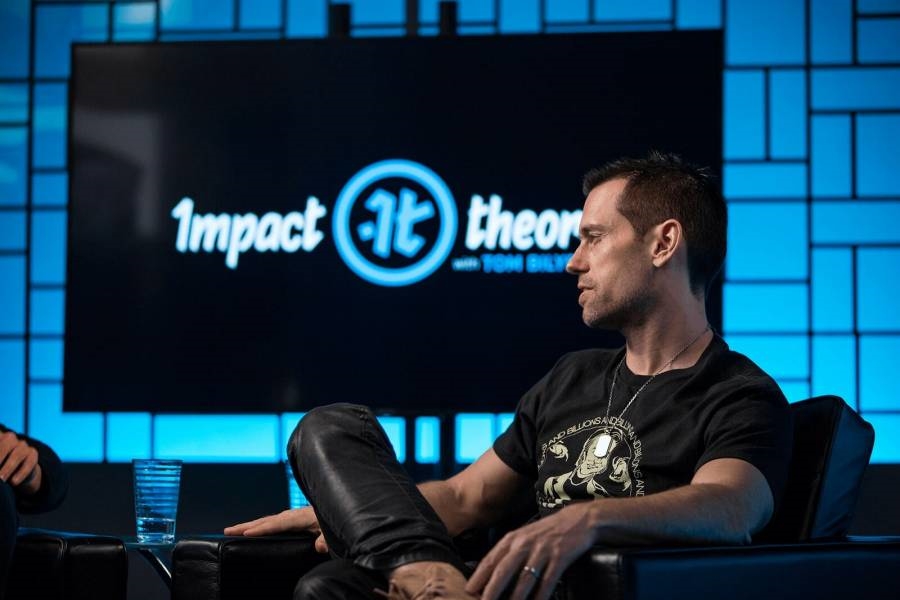 Impact Theory with Tom Bilyeu
Best podcast from a wildly successful entrepreneur.
As the billionaire founder of Quest Nutrition and a serial entrepreneur, Tom Bilyeu already comes with the credibility factor to host a top podcast on how to be successful in business. What makes it more interesting is the focus on mindset (champion, power, peaceful, etc.). His enthusiasm is as infectious as is his desire to get specific advice from his guests.
Beyond the traditional entrepreneur topics, Tom is more interested in holistic topics that dig deep into areas about health, mental and emotional development, actionable self-improvement tips. These softer themes don't diminish the relevancy of his discussions. If anything, the need for more empathy, emotional intelligence, and self-confidence makes his podcast one of the most valuable.
He has a prolific amount of podcast content to offer listeners that never loses its quality or relevance no matter how many episodes this energetic entrepreneur serves up. Even with so many podcast episodes, Tom manages to continue providing a diverse array of guests to keep it fresh.
Habits and Hustle with Jen Cohen
Best podcast for learning good habits and rituals for work and life.
Podcast host Jen Cohen is a "Jill of all trades," which gives her a broad perspective for developing this diverse show. She is a best-selling author, entrepreneur, and fitness and health expert. Her hour-long weekly podcasts feature a mix of successful athletes, entrepreneurs, and fitness and lifestyle thought leaders. Her in-depth research and thoughtful questions bring out the best in the guests, putting them at ease to share never-shared experiences.
Recent standout episodes include Eric Standop, a Face Reading and Facial Diagnostics Expert who left a high-powered job in the entertainment industry to focus on learning the ancient art of face reading while leveraging modern facial analysis and face recognition technology. Jen has also interviewed Gabrielle Reece, a world-renowned volleyball player as well as New York Times-bestselling author, wife, and mother who is also Nike's first female athlete to design a shoe.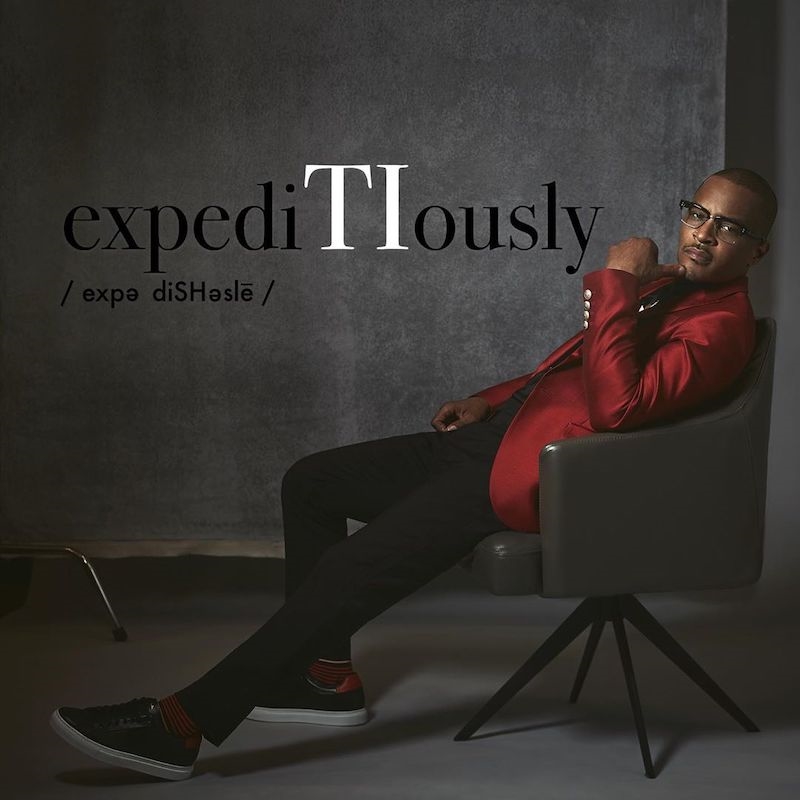 ExpediTIously
Best podcast from an entertainer and entrepreneur focused on social issues.
Rapper, Actor, Entrepreneur, and Philanthropist T.I. delivers a fast-paced, time-conscious podcast that covers a wide range of topics and guests that are sure to appeal to everyone. T.I. doesn't leave anything out of the discussion, including religion, politics, history, social challenges, and even relationship issues that involve delving into his own marriage with his wife as a guest.
Rappers, musicians, authors, actors, and conspiracy theorists define his guest list, sharing their perspectives on sexuality, life choices, struggles and challenges, and business challenges and opportunities. Even if you are not a fan of rap music, this podcast will have you thinking differently about various issues and see the similarities in thinking that actually connect all of us.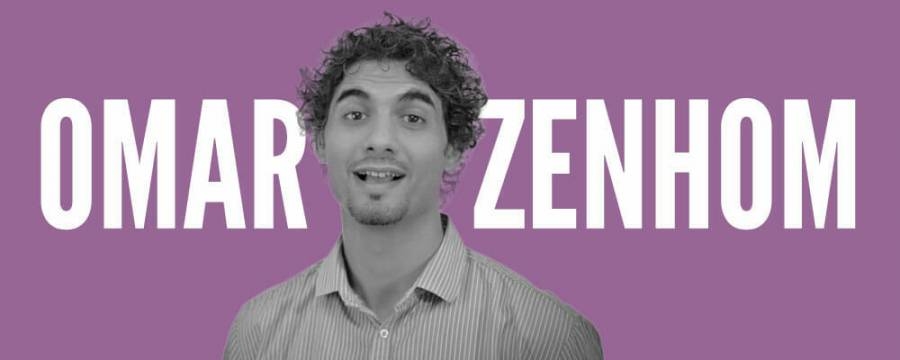 $ 100 MBA
Best podcast for straightforward business advice.
Rather than use the traditional podcast interview format, Omar Zenhom reframes business education and this online audio vehicle to offer practical business advice. He developed the podcast after growing frustrated with how colleges and universities teach business concepts. It's a refreshing change from other podcasts that focus on "buddy" guests for content. Omar and his team let business education take the wheel along with guests whose questions and feedback shape the podcast topics.
Shows are brief and to the point. The episodes are only as long as they need to be to introduce the topic and get to the point with specific tips before they wrap up. With often limited listening time, this concise format helps listeners fit learning into tight spots on their schedule. It may seem like you won't learn much in a ten-minute podcast, but Omar proves it's possible.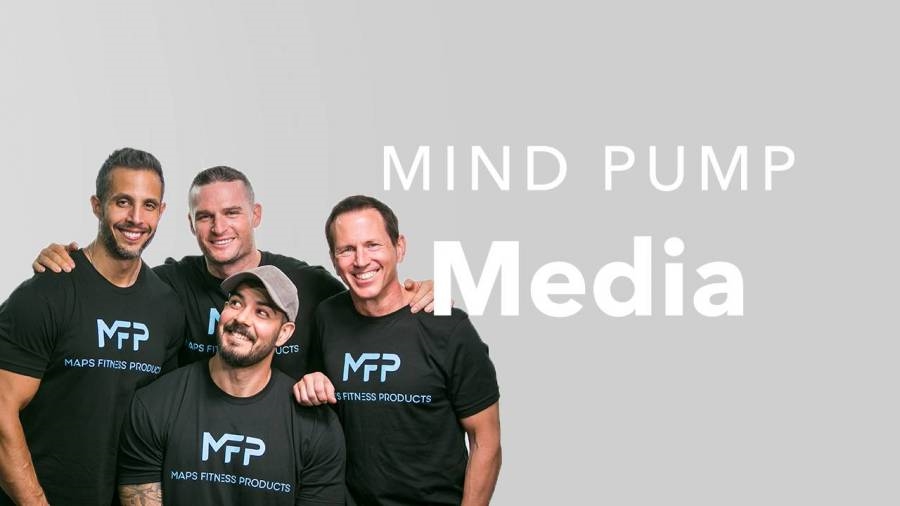 Mindpump
Best podcast for the fitness industry.
This is your go-to podcast for everything health, fitness, and wellness for delivering accurate information about these topics. They are authentic and not about pushing products, supplements, and workout plans to make money. Rather than feeling like you've tuned into an infomercial, this podcast is a no-holds-barred approach to discussing wellness on a physical, mental, emotional, and spiritual level.
The three hosts — Sal Di Stefano, Adam Schafer, and Justin Andrews — know what they're talking about. They have more than 40 years of combined fitness experience as personal trainers, club managers, and IFBB fitness competitors to share the best strategies to meet fitness goals and focus on wellness.
Plus, this show is not directed at "gym rats." Instead, there is a topic for every person — from those trying to get started on losing weight to those focused on exercises to do later in life to those training for a marathon. It's a podcast that embraces diversity and differences while inspiring you to focus on your own wellness. Beyond the feel-good moments, there is plenty of specific exercises, health, and wellness tips they provide to make it happen.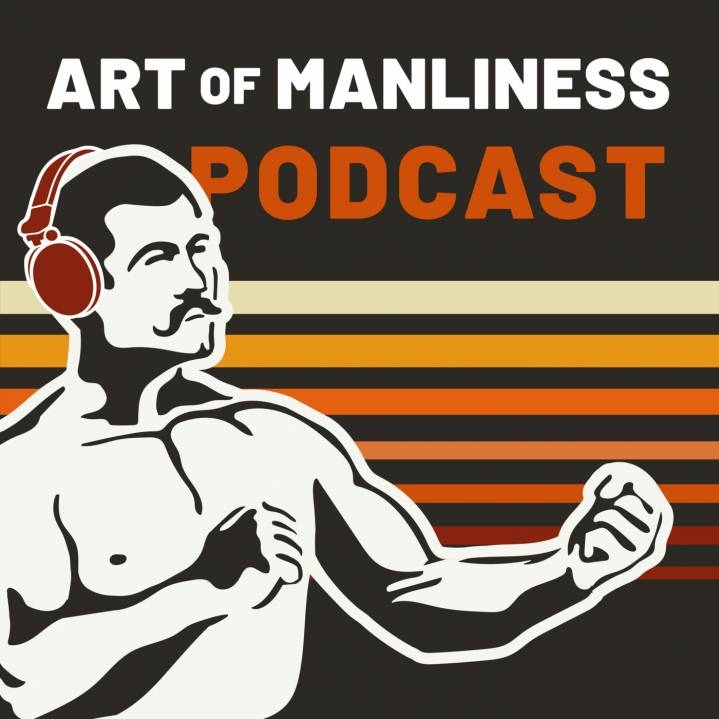 Art of Manliness
Best podcast for inspiring people of all ages and genders.
Don't let the name of the podcast put you off if you are a woman or teen because this show is made for everyone's benefit. Founder Brett McKay is interested in making men better people and changing the perception of what it means to be manly. That's why it makes it an excellent show for teens as well, with topics designed to show them how to become more responsible, confident, and emotionally intelligent.
The wide-ranging topics, however, also make it a relatable and engaging podcast for women. Recent episodes included action-driven advice about how to stop distractions, optimize your metabolism, and be more like Babe Ruth. Other topical areas include style, business/personal success, social interaction and relationships, and wellness.
Brett's delivery as an interviewer helps prompt guests to share fascinating stories. He also lets them talk without interruption while keeping the podcast focused. There are nearly 600 podcasts available designed to improve anyone who listens.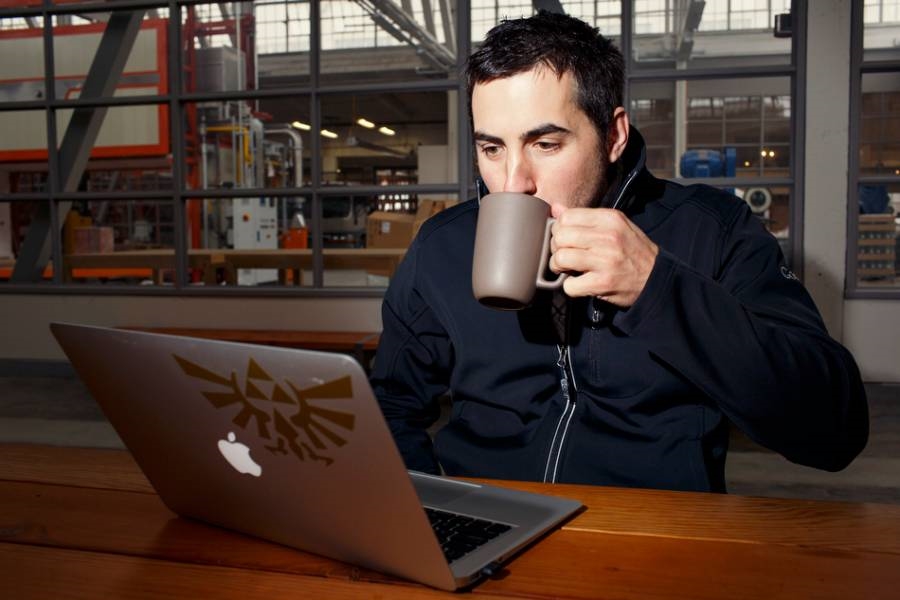 The Kevin Rose Show
Best podcast for becoming more successful while enjoying a balanced, minimalist approach to life.
It's worth listening to this podcast just to hear all the stories the entrepreneur, technology investor, and host shares. However, the host has spent more than a decade trying to discover like-minded individuals intent on learning as much as possible and expanding their knowledge and perspectives. Kevin Rose aptly subtitles his show the "podcast for the curious." That opens the door to a diverse range of guests, including technologists, scientists, meditators, business leaders, subject experts, authors, and more.
That curiosity extends to the multiplicity of topics designed to appeal to all types of listeners. Recent topics included identifying your creative calling, nailing negotiations, meditation and consciousness, time management, fasting, marketing, and more. Although each show tends to go over an hour, the engaging topics and gracious interview-style make each podcast feel like only minutes have passed.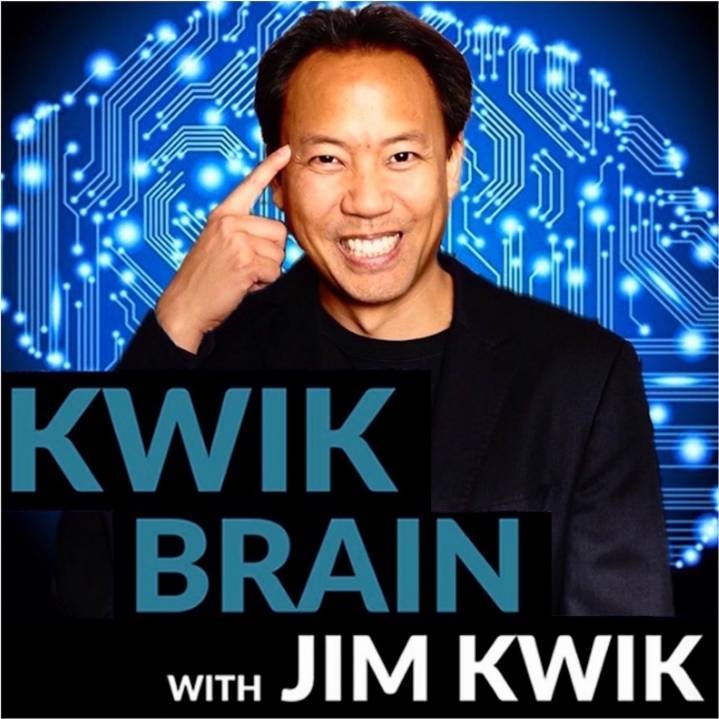 Kwik Brain with Jim Kwik
Best podcast for improving mental performance and memory.
With so much content and information coming at us from all devices and directions, it's good to have an expert source for working on our mental muscle-building with tips on improving memory performance. These short podcasts are just the right length to help you absorb the tips and hacks. Averaging just under 20 minutes, each podcast fits into a break and offers easy-to-remember ways to work on building that brain.
Beyond just working on your brain, the podcast covers other mental areas. Recently, Jim featured a guest whose roles include Hindu priest, monk, entrepreneur, and TedTalk speaker. He shared his insights into how to improve willpower and discipline. Other topics include brain health, concentration, body language, and sleep — all areas that many can agree need attention.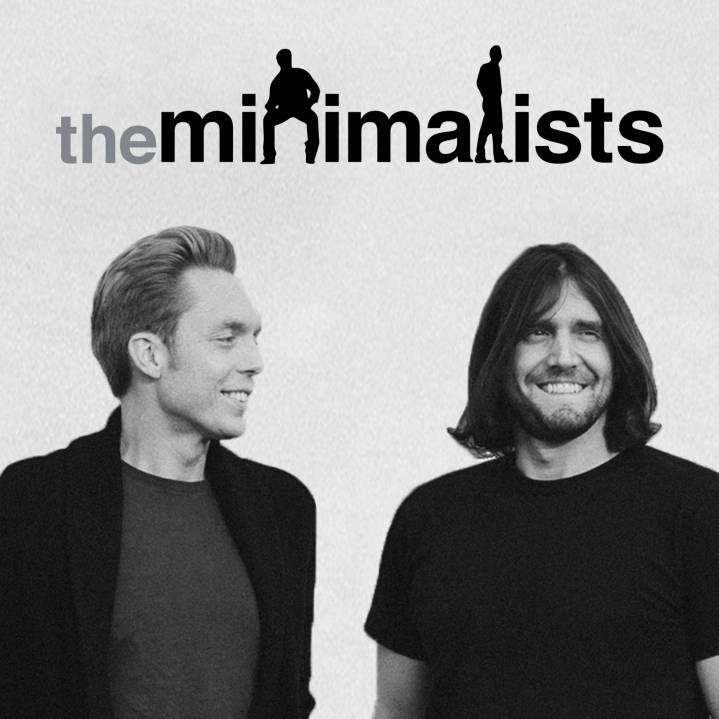 The Minimalists
Best podcast for pondering today's biggest global and social issues.
While technology has helped us learn more about what's going on in the world, it's also added a heavy burden by showing us the ongoing social issues and personal struggles that touch so many lives, including our own. In seeking solace and a place to find the meaning and purpose to get the most out of life, Joshua Fields Millburn & Ryan Nicodemus offer a podcast featuring a spiritual, religious, and holistic approach.
Beyond inspiring, the Minimalists cover topics that need to be discussed openly to make progress on social issues and individual challenges. They share advice about how to move away from the empty life of consumerism and toward a more fulfilling life by employing the concept of minimalism. In the process, the hosts cover both hard concepts (from budgeting mistakes and financial freedom to decluttering techniques and fitness) and soft topics (mindful living, hope, sadness, creativity, and more).
10% Happier with Dan Harris
Best podcast for working on your state of mind.
Originally started to promote his book with the same name, Dan Harris has taken the main concept of how to improve your happiness and expanded it. The podcast focuses on researching and discussing other strategies for improving perspective, mental outlook, and how to increase happiness and satisfaction. He brings together a unique guest list of neuroscientists, PhDs, Buddhist thought leaders, and meditation practitioners to share ideas and practices.
As a former anchorman, Dan Harris has mastered the art of the interview, selecting expert guests and bringing out the best in them through his questions and follow-up. His podcasts run on the longer side — some as long as 90 minutes. However, Dan also offers a companion podcast to most shows that are 15 minutes and offer bonuses and summary material for those who want briefer learning opportunities.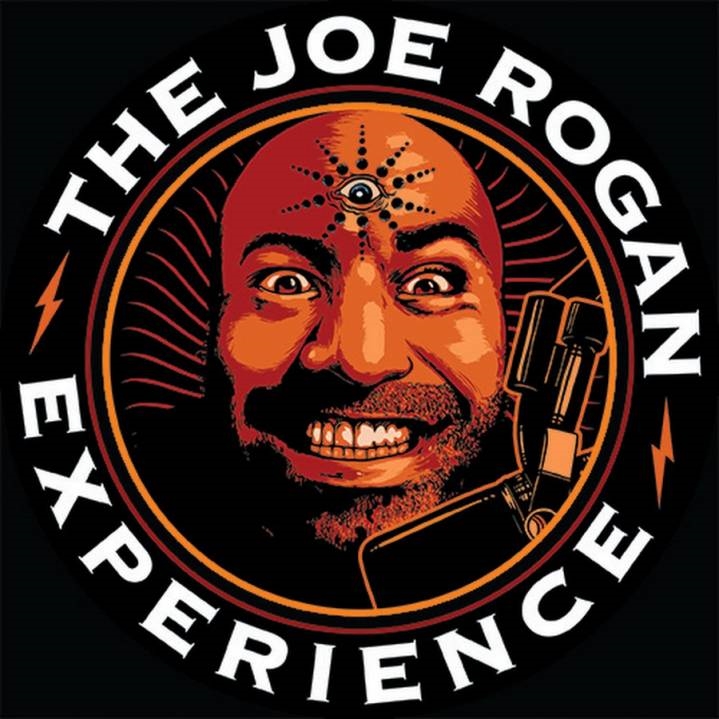 Joe Rogan
Best podcast for diverse guests, topics, and ideas.
Known for his standup comedy as well as television hosting and sports commentary, The Joe Rogan Experience offers some of the most insightful, unapologetic opinions, and controversial topics among long-form podcasts. Far from mainstream and "safe", Joe Rogan puts listeners in touch with recognizable guests like Elon Musk (who famously was recorded smoking a joint during the interview) to discuss whatever is on their minds rather than directing them toward his agenda.
Other guests include whistleblower Edward Snowden, evolutionary biologist Richard Dawkins, and boxer Evander Holyfield. The diverse guest list also includes veterans, comedians, actors, conspiracy theorists, musicians, and athletes. His topics provide plenty of food for thought and include hunting, cannabis and psychedelics, and aliens to racism, religion, and politics. Joe covers them with humor, passion, and an open mind, making listeners forget that some of his podcasts run up to three hours.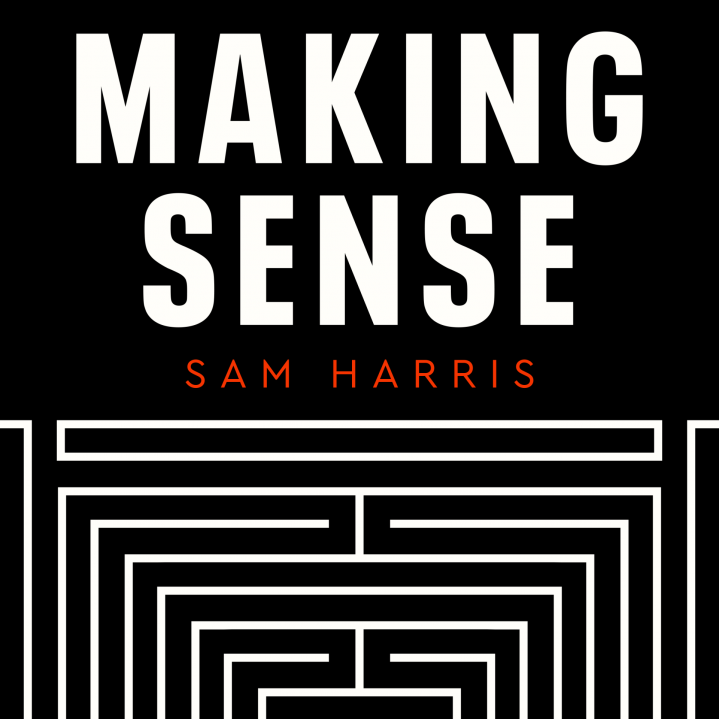 Sam Harris
Best podcast that combines religion, philosophy, science, and politics.
While many podcasters have scientists on their show, Sam Harris is the scientist (neuroscientist, specifically) and the host. He started the podcast to cover topics that often don't mesh: religion and science as well as politics and ethics. Rather than just muse over these deep subjects, Sam raises the bar by tying theory and research to what it means to be human as well as how everything impacts today's most pressing issues.
Recent topics include discussions about antisemitism, the "deplorables," resource consumption, human progress, Christian cults, healthcare, white supremacy, political polarization, and more. And, just when you think the topics might be too deep, Sam includes guests like comedian Ricky Gervais to share insightful perspectives on these concepts.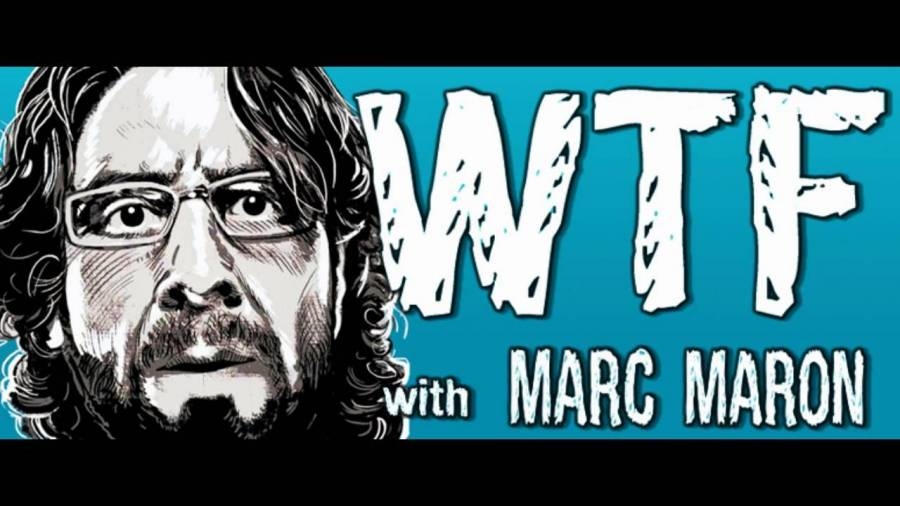 Marc Maron
Best podcast for funny, insightful, and philosophical interviews with celebrities.
Hosted by an edgy, often controversial, comedian, this podcast has one of the most all-star guest lists that draws celebrities and world leaders into unique conversations about current events and topics listeners may never thought they would discuss. The well-known guest list includes Sir Paul McCarthy, Jay Leno, Barack Obama, Rachel Maddow, and a who's who of the acting, music, writing, political worlds.
Although some may not agree with Marc's opinions and sense of humor, the podcast's purpose is to understand how these widely admired and intriguing guests garnered their success and the mindset that got them there. This podcast also offers some of the best storytelling as guests relate previously unshared experiences.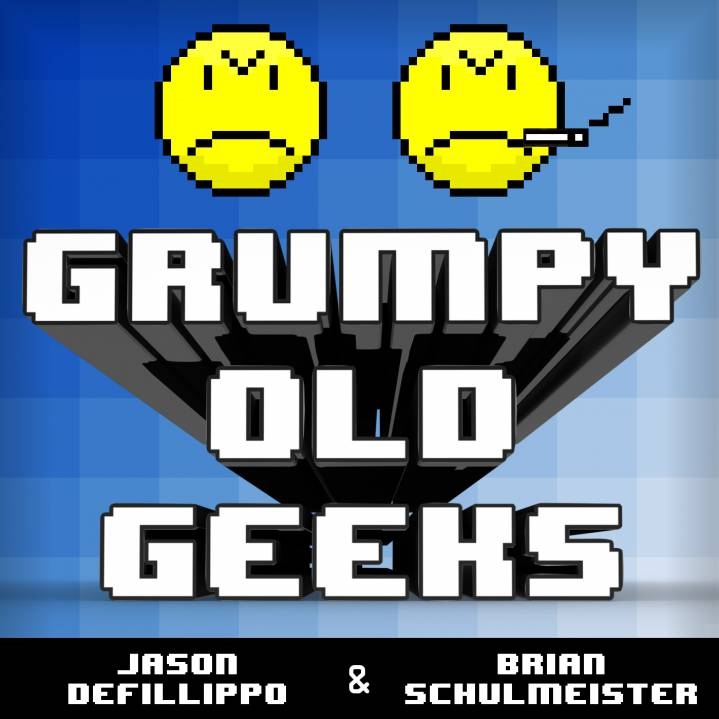 Grumpy Old Geeks
Best podcast for everything tech-related.
Hosted by Jason Defillippo and Brian Schulmeister, the podcast combines in-depth research, a balanced perspective on tech products, insightful tech news and trends, and humor. There are myriad podcasts on tech products out there, but these are often dull and difficult to listen to because they follow a format akin to an online product review. The Grumpy Old Geeks blow-up that tech-talk mold by sharing the types of opinions that others might be afraid to express.
Besides the usual tech roundup, these guys also delve into tech business results and issues that many listeners find interesting. That includes everything from whether or not those DNA kits work to what companies might be doing with the info and privacy concerns like Amazon listening and watching users through connected devices. Other recent topics have covered whether Facebook's cryptocurrency may work and how to navigate past the world of fake ads and news.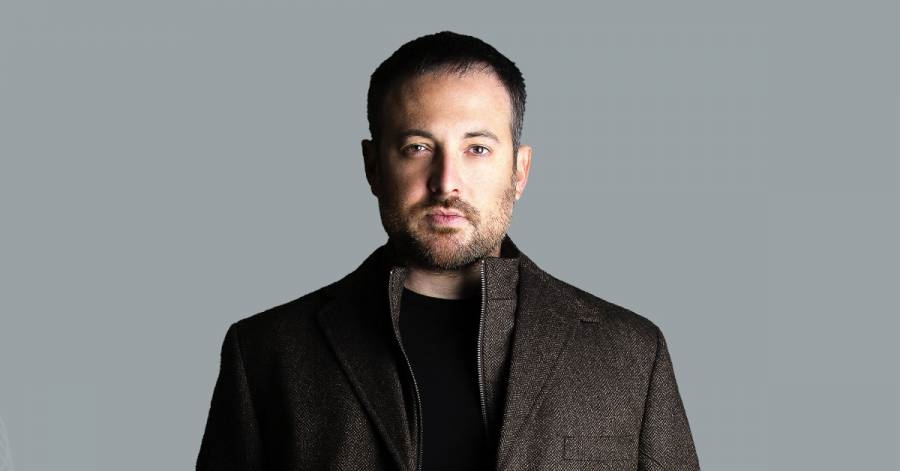 Self-Made Man
Best podcast to learn how to start, launch, and grow a business.
This inspiring podcast shows listeners that literally anyone can start a successful business from their home just like the host, Mike Dillard. Instead of just giving you one way to successfully start and grow a business, Mike brings in a wide range of subject experts and serial entrepreneurs to share different strategies and tactics that reflect a diverse approach. Guests include entrepreneurs who share their stories of building a business from the ground up and relate experiences with barriers and failure. Other guests share lessons they've learned and perspectives that shaped their success.
To help the listener find the areas they want to focus on with their own goals, Mike gives you numerous topic areas where you can go directly to those podcast shows. These categories include relationships, money, health and fitness, entrepreneurship, productivity, marketing, and mindset. Having this range of topics makes the podcast appealing to a wide range of people and adds value by simultaneously helping with professional and personal development.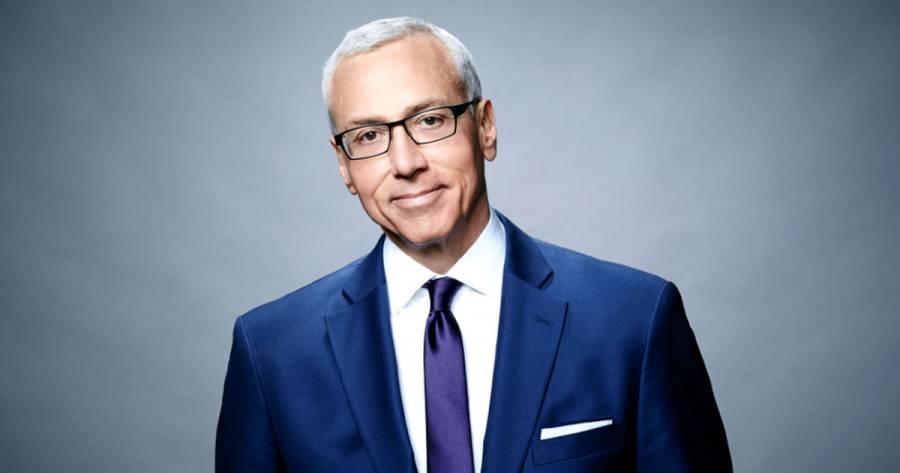 Dr. Drew
Best podcast for health, wellness, and relationship advice from a medical professional.
For more than 30 years, Dr. Drew Pinsky, a board-certified internist and addiction medicine specialist has been listening to people and offering advice on how to address health, relationships, and addictions. Starting out in radio and then moving to reality television, Dr. Drew now uses the podcast platform to reach people across generations and backgrounds with practical help.
Topics, guests, and call-in shows are relevant to today's biggest issues. For example, a recent podcast focused on the opiate addiction crisis. Other compelling episodes share sex and drug addiction stories, relationship lessons, and health and fitness trends. The combination of subject experts, thought leaders, and celebrities help balance some of the more technical and complex or weird subject matter. Dr. Drew keeps the podcast moving along with a pragmatic approach to interview questions and his own responses to call-in questions.
Mental Illness Happy Hour with Paul Gilmartin
Best podcast for tackling tough topics like mental illness, trauma, addiction, and negative thinking.
Despite living in a world where more people share their personal lives, some topics remain taboo even though they might be the most important topics all of us should be thinking about, especially mental health. In his podcast, comedian Paul Gilmartin is a prime mover in pushing these tough topics to the surface. Even though the topics are often dark and deep, the show manages to inspire and offer valuable ways to take on these critical social and human problems.
Paul takes an honest, raw approach to discussions about addiction, trauma, negativity, and mental health, using humor, where appropriate, to lighten the mood during these hour-long, weekly podcasts. Guests include medical professionals, comedians, Paul's friends, and artists who share their experiences and lessons through storytelling. The goal is to normalize these issues to remove the fear and increase the support network for those going through it, and Paul does just that.
Ben Greenfield
Best podcast for comprehensive and alternative coverage of health and wellbeing.
Fitness expert Ben Greenfield is more interested in uncovering new ways of looking at fitness, exercise, total wellbeing, and health rather than recycling traditional perspectives on this critical area of our lives. His twice-weekly podcast offers in-depth coverage of alternative medicine and practices. He uses available research studies to back-up the topics along with featuring professional healthcare professionals and researchers as guests.
Although some of the equipment may not be in everyone's budget, there is plenty of actionable advice on each episode that is accessible to everyone. This includes tips on adding meditation, losing fat and gaining muscle, improving sleep quality, finding a diet that works for you, using biohacking, understanding how hormones work, and leveraging anti-aging techniques, so your body and mind stay young. Ben covers so many areas to deliver a way to address all aspects of developing a healthy, balanced lifestyle.
Build Your Network with Travis Chappell
Best podcast for improving networking and professional relationship skills.
After just a couple of episodes of this podcast, even the savviest entrepreneur will learn something new that they can apply to their networking efforts, startup, and overall work and life goals. From comedians like J.P. Sears to successful entrepreneurs like Sam Bakhtiar, founder of multi-million dollar Fitness Concepts, Travis puts together engaging podcasts that help listeners improve how they approach growing their network and learning from others.
Beyond just covering the obvious questions that people want answers to, Travis delivers a unique interview style that involves throwing out random, rapid-fire questions. It's worth tuning in just to see what he might ask and, even better, finding out how guests answer those questions.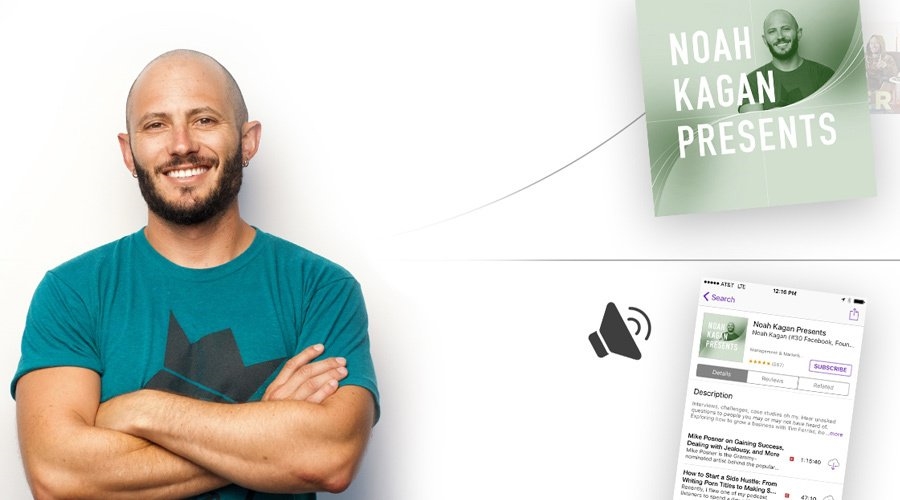 Noah Kagan Presents
Best podcast for entrepreneurs who want to be successful and happy.
Podcaster Noah Kagan knows first-hand what happens when entrepreneurs get wrapped up in their business idea. They forget to take care of themselves and mistake being busy for being productive and happy. He also doesn't take up a lot of your time with fluff. Instead, he keeps the podcasts concise and focused on deliverables to immediately apply to work and life. The only problem is that they are so informative that it's quite easy to binge-listen to these podcasts.
Noah also spends considerable time curating guests and concepts to feature. Far from traditional business guests, his podcast includes fascinating people like Academy Award-winning documentary filmmakers, influencers, and disruptive inventors and startup founders. Other podcast episodes offer more general advice like travel tips, trend spotlights, and case studies.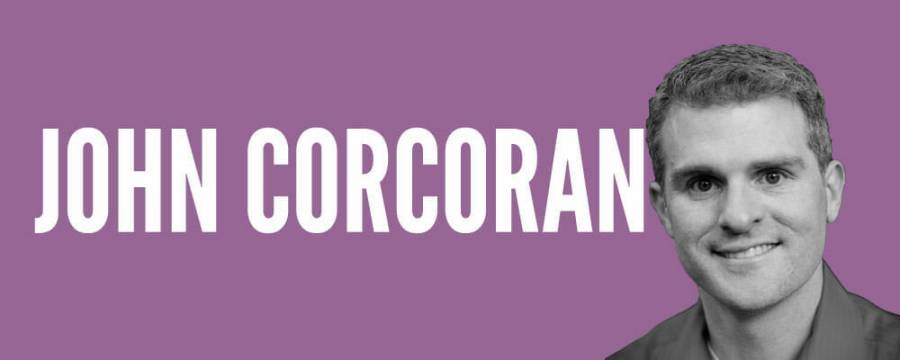 Smart Business Revolution with John Corcoran
Best podcast for client-building and revenue-generating strategies.
This podcast has received many accolades, including "Top 10 Podcasts for Entrepreneurs to Learn Personal Finance From" — Inc. Magazine and "Top 100 Small Business Podcasts 2014" — Small Biz Trends. Hosted by former Clinton White House Writer John Corcoran, the podcast delivers valuable content directed at helping entrepreneurs to build the relationships necessary to get more clients and increase revenue.
John features thought leaders, entrepreneurs, and Influencers like Dan Pink, Gary Vaynerchuk, and Guy Kawasaki, who share their own experiences and lessons. Each episode also has online content to tap into that adds further value, including links to the resources and tools mentioned in each podcast. The website also has transcripts of the podcasts to ensure you understood the conversations and can easily find a section or comment.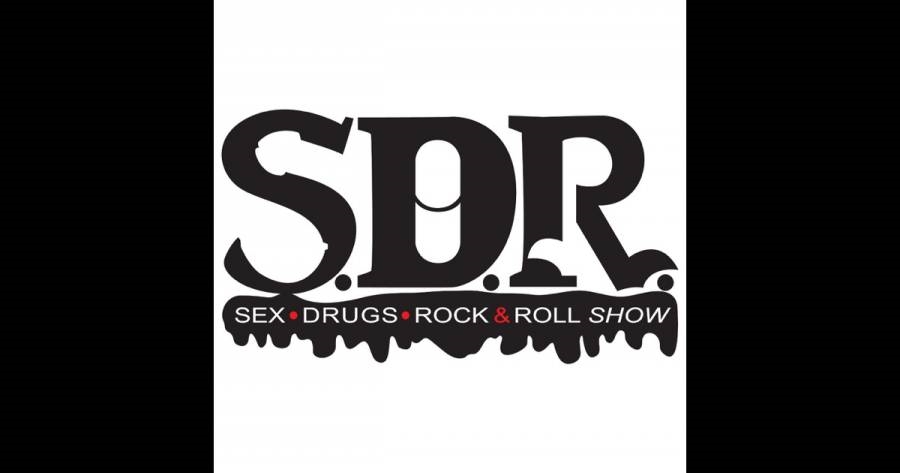 The SDR Show with Ralph Sutton
Best podcast for the craziest stories.
Make sure to enjoy this weekly podcast with your earphones on if you're in the office. Hosted by Ralph Sutton and Big Jay Oakerson, the SDR (Sex, Drugs, and Rock 'n Roll) Show focuses on interviews with rock stars and porn stars. It's not politically correct and sure to offend someone, but that's exactly what the hosts intended.
The wild and crazy stories provide hours of entertainment and even lessons about how to survive and live life to the fullest. Plus, the interviews feel like you are hanging out on the sofa with a beer while having a conversation with friends — except you are really interacting with the hosts and guests.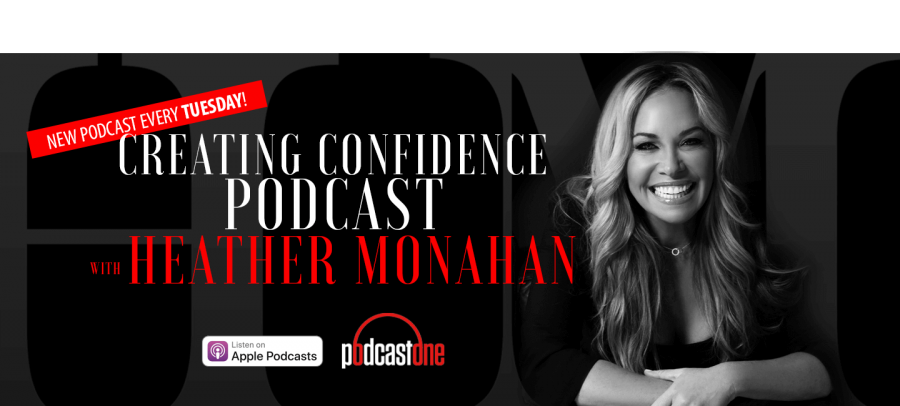 Creating Confidence with Heather Monahan
Best podcast for female entrepreneurs and professionals.
This empowering podcast focuses on one of the biggest challenges women face as professionals and entrepreneurs: a lack of confidence. Foregoing the cheerleader theme, Heather gets down to business with tangible reasons and advice for building confidence. The weekly podcast touches on the barriers — people, mindsets, and situations — that can block confidence and then shares insightful tips from guests on how to break through them.
Her diverse guest list also provides a relevant way to explore different challenges and opportunities by industry, profession, and role. Recent guests on this fast-paced, engaging podcast include Marissa Orr, a former Google executive; and the husband and wife team behind Spanx; fellow podcaster Jordan Harbinger; and numerous reality television stars.
Follow Your Different with Christopher Lochhead
Best podcast for the dialogue podcast format.
Christopher Lochhead Follow Your Different

podcast celebrates people, ideas, and companies within the format of podcasts known as "dialogue podcasts." He puts together engrossing and candid conversations with wide-ranging guests about everything from marketing and business to life challenges and social problems.
Also, Christopher delivers the discussions with such enthusiasm it's hard not to get excited and passionate right along with him. Even though each podcast easily runs over an hour in length, you are deep in thought about the compelling perspectives presented during each episode.
Recent conversations include retired fire chiefs discussing what it's like to fight a raging wildfire; a former adult film star who quit the business at the height of her fame to pursue what's become a successful digital media career; and how to build a tribe of millionaires.
Get the Most Value From Podcasts
Listening to these top podcasts is just the start in making a difference in how you think and grow. Become an active listener by submitting questions to the host or reflecting on what the podcast host and guest discuss.
While you may not always be in the best place to write or submit questions, you can do so later on or if you are listening to a podcast at your desk or by the pool. The valuable content found in these podcasts is designed to provide lifelong opportunities for professional and personal development.
Yes, now is the time to listen up.
The post Top 25 Podcasts Designed to Make You Think and Grow appeared first on ReadWrite.
(3)