Uber's quest to be the 'Amazon of transportation' won't be easy
Getty Images
Early Monday morning, Uber added an update that lets you rent electric scooters from Lime. What's more, Lime scooters will also now have Uber stickers on them. The last time we saw something like this was with Jump's electric bicycles just before Uber purchased the company outright. With cars, trucks, autonomous vehicles and now bikes and scooters under its wing, it's clear that Uber is no longer just a ride-hailing service. It's looking more like Amazon, but instead of retail, the company is looking to dominate point-to-point transportation. Not just in that last mile, but the micro-miles in between.
In a way, this makes sense. Not everyone can afford a $10 Uber from the train station to the office (a pretty common "last mile"). A $2 scooter or bike, on the other hand, is much cheaper and has the benefit of being a lot more fun. Investing in the bike and scooter spaces mean Uber will have its bases covered, no matter which option you choose.
The Lime partnership indicates that Uber could be aiming much higher. Having the scooter option integrated directly into the app means users have one less reason to switch to a competitor. Plus, Uber recently applied for a scooter permit of its own, indicating that it's not afraid of feeling out multiple scooter options. Suddenly, the Uber app is more than just about calling for a cab. It's about finding whatever transportation option is best for you. Ultimately, this is Uber's end goal.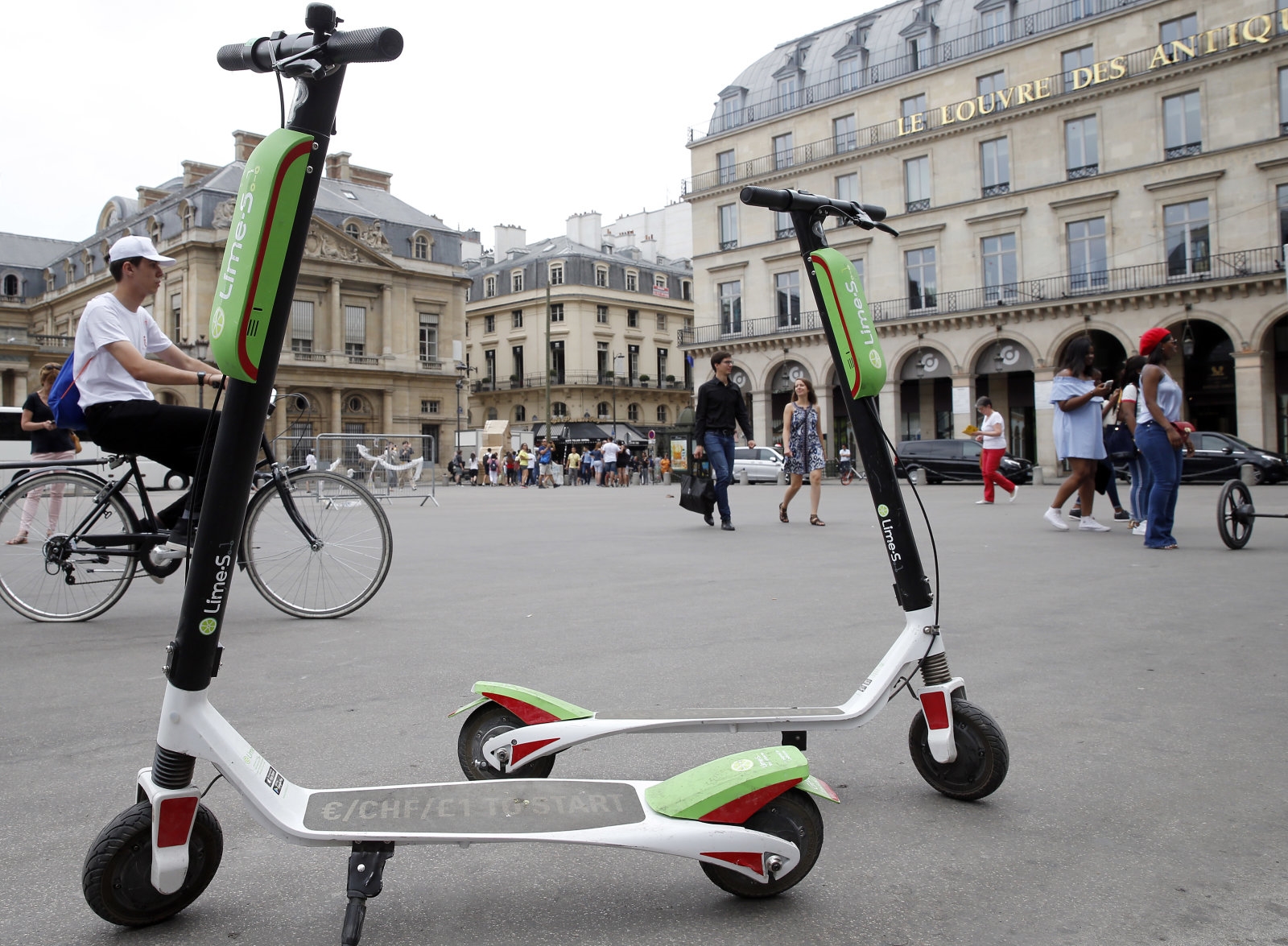 CEO Dara Khosrowshahi already hinted at this at Recode's Code Conference. "Let's create a cheaper form of transportation from A to B, and for you to come to Uber, and Uber not just being about cars, and Uber not being about what the best solution for us is, but really being about the best solution," he said. "Just like Amazon sells third-party goods, we are going to also offer third-party transportation services. So we wanna kinda be the Amazon for transportation."
Of course, there's precedent for this kind of all-in-one transportation app already in the form of Apple and Google Maps. Apple Maps lets you order an Uber or a Lyft directly from the app, as long as you're signed in (Google used to allow this, before taking away the feature earlier this year). It would be easy to imagine Uber taking over this space, letting you plan your A-to-B trip via scooter, car or Express Pool (which is basically a glorified bus). Pile that on with its investments in autonomous driving and long-haul trucks, and it seems clear that Uber is determined to own every piece of the mobility pie.
But this might not be such a wise move on Uber's part. With ride-hailing, autonomous driving, Uber Freight, Uber Eats and now bikes and scooters under its belt, it seems like a lot for one business to handle. Sure, these are signs that Uber has the clout and resources to throw something at a wall and see what sticks, but it could also be a sign of a company that's biting off more than it can chew.
For example, electric scooters have had their share of controversy recently, with the public complaining about them cluttering up sidewalks and streets. The company already has a litany of reputation concerns to deal with (thanks to Uber's previous management). Lyft is nipping at its heels as a result of that. Uber might not be able to suffer more hits to its already fragile public image.
Plus, Uber's plans for transportation domination could clash with cities even more than the company does now. After all, urban planners have their own far more complicated infrastructure concerns like public transit routes and ever-popular bike-share programs (like CitiBike and Ford's GoBike). Lyft, at least, seems to have thought ahead by purchasing Motivate, which owns both CitiBike and Chicago's Divvy, with both of those now changing their names to Lyft Bikes. The bikeshare docks have their own critics — as anyone who uses Nextdoor will tell you — but they at least seem to be more palatable than the outcry over scooters right now.
Regardless of these barriers, however, Uber might not have much of a choice in the matter. It behooves the company to explore as many venues as possible prior to its 2019 IPO, not just to beat the competition, but to remain relevant in consumers' lives regardless of what mode of transportation they choose. And just like how Amazon started with books and then became a retail giant, Uber might very well become a transportation giant along the way.
(20)