Viewers Watch YouTube For Specialized Interests
Viewers Watch YouTube For Specialized Interests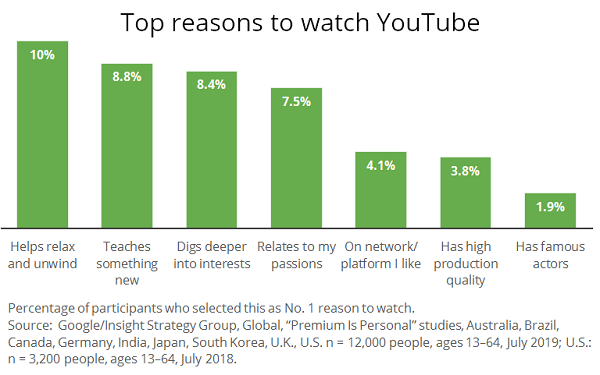 Viewers of online video turn to Google's YouTube not only to relax and unwind, but also to find specialized educational content, according to survey results published by the search giant.
While about 10% of consumers said they watch YouTube when they want to decompress, almost a quarter of viewers seek …
---
Reminder: You are seeing this premium content because you are a subscriber to MediaPost's Research Intelligencer and/or a member of the Center for Marketing & Media Research. This content cannot be viewed by non-subscribers/non-members.
---
(1)