Walnut Secures $2.5M in Seed Round Led by NFX to Enable Remote Sales
Walnut Secures $2.5M in Seed Round Led by NFX to Enable Remote Sales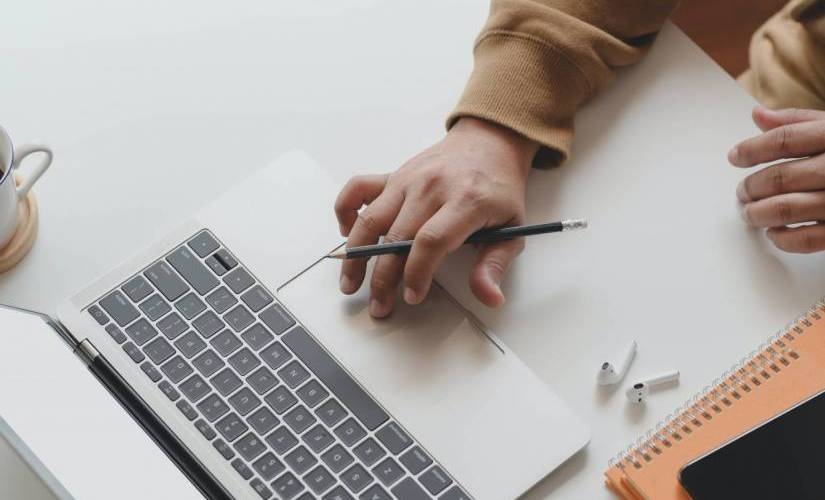 Product demonstrations are a staple of the sales world. But when everyone is working in separate spots, putting one on isn't as easy as it used to be.
Many salespeople have embraced Zoom. But screen-sharing doesn't solve the first half of the equation: the demo itself. A PowerPoint presentation looks amateurish, and screenshots simply can't show live action. Showing the actual product in real-time risks an embarrassing failure.
To find out what the remote sales world needs, I checked in with Yoav Vilner, Walnut's co-founder and CEO. Walnut just raised $ 2.5 million in seed funding to roll out an inside sales platform that re-imagines how demos work, while substantially increasing their conversion rate.
Led by venture capital group NFX, the round also received investments from other Silicon Valley leaders. Wix CEO Avishai Abrahami; Graph Ventures partner Matt Wyndowe; Plangrid co-founder Kenny Stone; Mercury CEO and former YCombinator PT partner, Immad Akhund; and Roundforest CEO Alon Gamzu also joined the round
What's Vilner's vision, and what can Walnut do that other sales demo platforms can't? To Vilner, it's about two things: a codeless approach, and analytics.
Sales Tech for the Non-Technical
Once a product demo is set up and executives seated, a single salesperson can manage the affair. But behind the scenes, all sorts of other team members may be involved.
Putting together a single demo shouldn't take a clown car. If websites can be built with drag-and-drop tools, why not product demonstrations?
To Vilner, that's the question sales leaders should be asking. Graphic designers, R&D staff, and product managers are highly paid professionals. With Walnut, sales teams can put together live demonstrations without back-end help.
Walnut's "storylines" — templates for demos built around past successes and for specific use cases — make it easy for salespeople to tell an engaging story.
Underscoring the stakes of showcasing products in real-time, Vilner points to the now-infamous release of a Windows 98 feature. As Bill Gates began the live event, he was shocked to see the "blue screen of death" flash on the projector screen. Although Gates took the snafu in stride, it could've been a major setback for the operating system.
While technology has changed immensely since 1998, the stress and fear that salespeople feel around live presentations haven't. Layer on the remote element of today's product demos, and there are more opportunities for something to go wrong than ever.
Even if nothing goes wrong in a sales demo, however, doesn't mean everything has gone right. To ensure product presentations are effective, Walnut has focused on a second area of the tool: analytics.
Removing Guesswork With Analytics
The ultimate sign of a demonstration gone right is simple: whether the audience invests in the product and converts to a paying client. But there's always more data to dig into, from presentation length to actual human behavior, which Walnut will use to predict and match the right demo to the right client.
"Our mission is to turn inside sales from an art to a science," Vilner said. "By doing so, we can remove the guesswork from the methods with which tech companies currently sell their products, mostly relying on the human touch and personal talents of salespeople."
Sales work will always call for the human touch. But by automating things like templatization and data capture, Walnut frees salespeople up for things like networking and negotiation.
For obvious reasons, investors are interested in solutions that save sales teams, time. But that's not the only reason Walnut has attracted investors' attention.
What Investors See in Demo Tech
Product demos can make a night-and-day difference for sales teams. A study by independent researcher Knowledge Networks PDI found live demos lifted sales by 475%, boosting the wider product line's sales by 177%.
Those figures vary by industry, but the big picture does not. Gigi Levy-Weiss, NFX managing partner, highlighted Walnut's worth to a wide range of sales teams. "Besides having a great team, we found Walnut an appealing investment because it solves a broad-market, cross-vertical problem. Nearly every company has to demonstrate its products live on sales calls."
Although Walnut doesn't post its sales figures publicly, Levy-Weiss pointed to Walnut's popularity among early-bird clients like Varionis and Namogoo. Walnut also has a robust waiting list, Levy-Weiss added.
Walnut may still be a young startup, but its team gives investors confidence. Vilner, a serial entrepreneur who founded Tel Aviv's flagship marketing firm at the age of 22 and an anti-bullying startup, started the company with Danni Friedland. In his 16 years of software development, Friedland, Walnut's CTO, founded and sold Javo Analytics to WalkMe. As a senior developer, Friedland worked for The Gifts Project, which was later sold to eBay.
Product demonstrations, much less the wider world of inside sales, will never be a walk in the park. But with Walnut, there's no need for it to be a nerve-wracking, teamwide slog. And whether remote work is the "new normal" or not, a smarter demo experience sure ought to be.
Image Credit: bongkarnthanyaki; pexels
The post Walnut Secures $ 2.5M in Seed Round Led by NFX to Enable Remote Sales appeared first on ReadWrite.
(8)