What we're watching: 'Shirobako,' 'American Gods' and 'Robot & Frank'
Welcome once again to Video IRL, where several of our editors talk about what they've been watching in their spare time. This month brings a mixed bag: While one of us dived into season one of Starz' series American Gods, another is obsessed with a quirky UK game show that will make the jump to America soon. Meanwhile we've given anime another chance, and last but not least, there's even some robot-enabled larceny.
Shirobako
---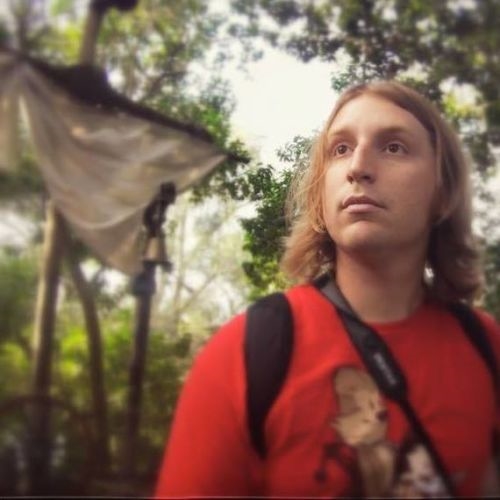 Sean Buckley
Associate Editor
A decade after slowly drifting away from watching anime as a genre, I've somehow found myself with a Crunchyroll Premium subscription. It started when my wife wanted to watch the 2014 Sailor Moon reboot, continued as we stumbled into the addictive absurdity of Food Wars and became a paid subscription somewhere between starting Rin-ne and catching up on new episodes of Dragon Ball Super. Somehow, we became anime fans again.
It's good to be back too — but it's not the high-profile, weekly simulcast adventures of Goku that keep me coming back to the anime streaming service. It's the slower, more-focused shows that have caught my attention. The delicate story of Usagi Drop, which chronicles the sacrifices a 30-year-old single man has to make when he unexpectedly becomes a parent to a six-year-old relative. The inspiring tale of Space Brothers and one man's journey to fulfill his childhood dream of becoming an astronaut. Silly comedy and over-the-top action defined the anime I watched in high school. As an adult, I'm finding well-written, character-driven drama with beautiful art and surprisingly relevant narrative themes. It's … kind of great.
It's not all fancy slice-of-life anime in my house: I still love shonen action shows like My Hero Academia. Despite a decade of dismissing Dragon Ball as an anime soap opera, I've fallen into the habit of watching Goku's exploits every weekend — but it's the slower-paced character narratives that have anchored me back in a genre I forgot. This month's obsession? Shirobako, a series that's literally about making anime, following an animation studio that's struggling to keep pace with a tight production schedule. It's the perfect reminder of just how much work animated series really are, and how they're a massive, complicated team effort — the dramatization of the process makes me appreciate them as art even more.
If like me, you stepped away from Japanese animation years ago, think about looking into it again. You might be surprised at what you find. I was.
Oh, and yes — Cowboy Bebop is exactly as good as you remember. Better, even.
Taskmaster
---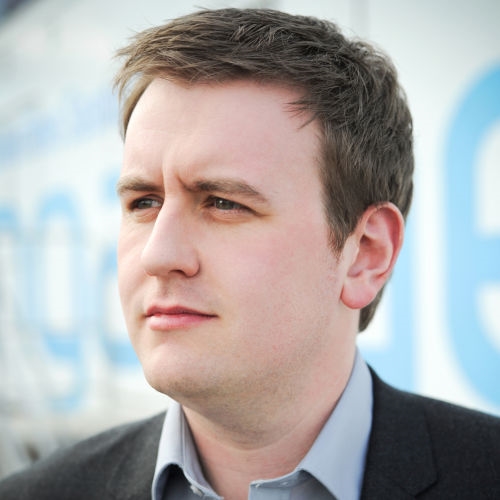 Daniel Cooper
Senior Editor
I've spent the past few weeks binging Taskmaster, the British comedy game show that's recently been picked up in the US. The concept is easy to describe, but on paper it sounds pretty boring: A team of comedians takes part in a series of challenges. But those challenges are all weird and wonderful, with lateral thinking and craftiness encouraged over simply doing the obvious thing.
There are four or five challenges per week, and between the filmed segments, the comedians sit in the studio explaining their logic. They need to impress both the Taskmaster, played by Greg Davies, and his Umpire, played by show creator Alex Horne. In these moments, there's a simple joy of watching seven really funny people all gently mocking one another while in a room.
The key to the show's success is the relaxed, chatty atmosphere that's created in the studio juxtaposed with the arch hilarity of the filmed challenges. It's as if an NPR podcast crashed into one of those Japanese game shows you can catch on late-night cable. I wasn't expecting to enjoy it, but after watching the first episode I quickly raced through the remaining 23.
The US version will feature Reggie Watts with creator Alex Horne reprising his role as the Umpire, and I have no doubt the format will succeed over here. But I urge you all to use whatever inappropriate methods you can to watch the British original, especially since it's all so charming.
Another British show with a high-concept premise that I've been enjoying of late is Murder in Successville. The show is essentially a live-action murder mystery, with the role of guest detective taken by a different celebrity each week. The twist, if one was needed, is that Successville itself is a town comprised entirely of celebrities — in reality, a group of comedians and improvisers doing impressions. So chef Gordon Ramsay is the foul-mouthed chief of police while Lana Del Rey is a drippy forensic technician working in the morgue.
Navigating both the audience and that week's contestant is comedian Tom Davis, who plays the role of Detective Inspector Sleet. Given the real-time setting, much of the dialogue is improvised, with the cast occasionally breaking down into fits of laughter. You wouldn't expect it to be as funny as it is, but Davis' outsize personality, coupled with some surprisingly game contestants, makes the show. Again, it's hard to procure through legitimate means in the US, but it's another show that's well-worth discovering.
American Gods
---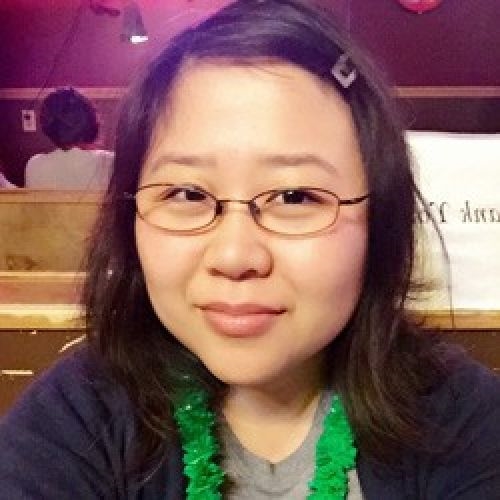 Nicole Lee
Senior Editor
Neil Gaiman's American Gods is my favorite book of all time. So when I heard that it was going to be adapted into a television series on Starz, I immediately signed up for a subscription. I was eager yet a little nervous to see how show runners Bryan Fuller and Michael Green would bring Gaiman's prose to life, especially since much of American Gods is told in internal monologue. Eight episodes later, and despite a few quibbles, I can say that I'm pleasantly surprised. The show is similar, yet so different, from the book that it exists as its own entity. And that's not such a bad thing.
As a quick summary, American Gods tells the story of Shadow Moon, an ex-con who's given a new lease on life thanks to a mysterious character who goes by the name of Wednesday. Moon then gets introduced to a world where gods are real — not only the ones you know from myth but also new ones, like Media and Technology. Yes, in American Gods, Technology is a bona fide deity, in the form of a bratty teenage boy. Appropriate.
Shadow represents the audience, as we're introduced to this world at the same time. Each episode starts with a story on how the gods of yore came to America, with clever cinematography and special effects that make fantastic fairy tales seem absolutely believable. What I especially love is that it is with these mythical tales, the show highlights the story of America as told through Native Americans, slaves and immigrants. America is a multifaceted country, so of course it has multiple gods.
It is these depictions of gods and stories where the TV show stays pretty true to the book. Those familiar with the novel will delight in Ian McShane's portrayal as the charming Wednesday as well as Gillian Anderson's take on gorgeous, dangerous Media.
And then there are the parts that are not like the book at all, which I find fascinating. Laura Moon, Shadow's undead wife, is depicted completely differently in the TV show, with a pathos and motivation that are altogether missing in the novel. In particular, I find her unlikely relationship with Mad Sweeney, a leprechaun, to be an unexpected highlight of the series so far. The idea of a decomposing corpse and an Irish fairy going on a road trip together tickles me.
The show isn't perfect. Because it has to drag a single novel through several hour-long episodes, the pace can feel plodding. There are entire episodes dedicated to subplots and tangents, which could frustrate those wanting to get back to the main event. But in the end, I'm a fan. Sure, the TV show isn't the same as the book, but that's OK. As long as it maintains the spirit of the novel, I'm in.
Robot & Frank
---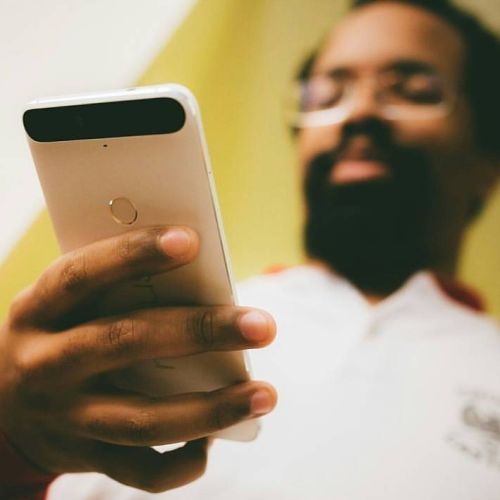 Richard Lawler
Senior News Editor
Each time a new digital assistant arrives (Siri, Alexa, Cortana, Bixby and all the rest), I relate ever more deeply to the world of Robot & Frank. I first saw this film when it came out in 2012 and have revisited it many times since then, watching as Frank (played by acclaimed actor Frank Langella) adjusts to the unwanted robot butler his kids push on him. It's supposed to help improve the former cat burglar's mental and physical health, but Frank quickly turns it from helper to accomplice as he attempts one last job.
The movie provides a road map for the increasing encroachment of technology into our lives without going into dystopian Black Mirror territory. Sure, Frank is annoyed by his new partner ("That thing is going to kill me in my sleep"), but an excellent script and Langella's acting sell the bond of trust that grows beyond the two. Another factor that helps ground this flick is its lack of special effects. Despite a surprisingly loaded cast, the movie was shot on a reported $2.5 million budget and doesn't rely on extreme special effects to insert the robot — instead, it's a dancer (Rachael Ma) in a suit. It's a great example of how less can be more when it comes to CGI and other rendering tricks, as the robot never looks out of place or like it's moving at a different speed compared to everything else.
The story is also personally relatable, as Frank, his family and friends adjust to his changing mental state while trying to reconcile sins in his past that he may no longer remember. It's a reality that many people either are dealing with or will in the future, and no amount of tech wizardry will make things that much easier. This is a movie with everything: glassholes, Susan Sarandon, Elton from Clueless and, of course, a thrilling library heist scene. My only advice is to watch it and know that if you give a former thief a robot assistant, you should probably make sure it includes relevant state and federal laws in its programming.
---
"IRL" is a recurring column in which the Engadget staff run down what they're buying, using, playing and streaming.
(16)