When to Bring a Fractional CMO Into Your Startup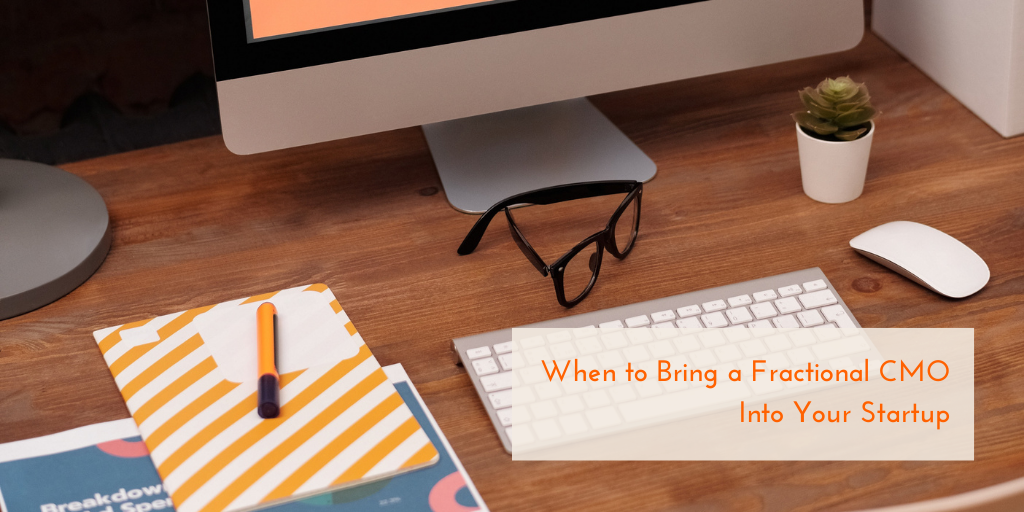 As a startup founder, you have a lot on your plate. You have your idea, your product. You have your business plan. You have funding. You have your partners. You have your…marketing?
With so much to think about when starting a business, sometimes marketing gets shuffled aside. Many make the mistake of believing their new product or service is so amazing that people will flock to it anyway.
That's not the case. Without branding, messaging, and direction, you'll start at a disadvantage. From there, you'll need goals, and then a strategy to reach those goals. You'll need constant analysis to determine what's working and what isn't. In short, you need marketing on your plate from the very beginning.
If you're convinced, let's discuss the best way to get that marketing.
General Marketing Employee
It simply isn't true that some marketing is better than none. You may be tempted to hire a team member with experience marketing on social media or by email, perhaps even an intern. The problem is that doing the bare minimum with your marketing is likely to garner the same results as doing nothing: zero.
The tasks your marketing team member does every day are just a small part of marketing as a whole. Yes, you need marketing execution, but without a strategy, you'll spin your wheels and throw money at a position that's not benefitting your startup company at all. Even worse, your marketing material will have no focus without solid branding and messaging from the start. The exposure your new company does manage to receive could serve only to confuse potential buyers.
Full-Time Marketing Executive
You may be thinking that a higher level of marketing is necessary from the beginning, and you'd be right. You do need someone who can join from the ground up to help develop your brand and messaging before you ever begin pushing out any marketing materials.
Whether that marketing executive is a Chief Marketing Officer or a Marketing Director is entirely up to you—either way, it may be a bit premature for your needs. Consider your budget for marketing (and to be honest, that may not be enough, regardless) and ask yourself if you can afford a CMO and the marketing team necessary to execute the branding and marketing strategy devised by your new executive.
Fractional CMO
What you're looking for is that sweet spot between strategy and execution, all while fitting within your budget. That sweet spot is a Fractional CMO. Too often, startups pass up the chance to work with a Fractional CMO because they don't believe a part-time marketing executive can fully understand their vision, mission, and outlook for the future. Why, they ask, would someone put that much effort into a job they'll leave? And how could a Fractional CMO possibly set up marketing for future success?
It's important to understand that a Fractional CMO becomes exactly what your startup needs, exactly when you need it. You can afford the high-level strategy and planning, and you can afford the marketing execution when you work with the right marketing professional. In fact, many bring along their experienced teams, so you won't even need to waste time searching for specialists to carry out your plans.
Even better, the right Fractional CMO will help to create processes that will help your future permanent CMO hit the ground running.
So, when should you hire a Fractional CMO for your startup? Right now.
Business & Finance Articles on Business 2 Community
(1)