Why is Technology a Good Career Path
Why is Technology a Good Career Path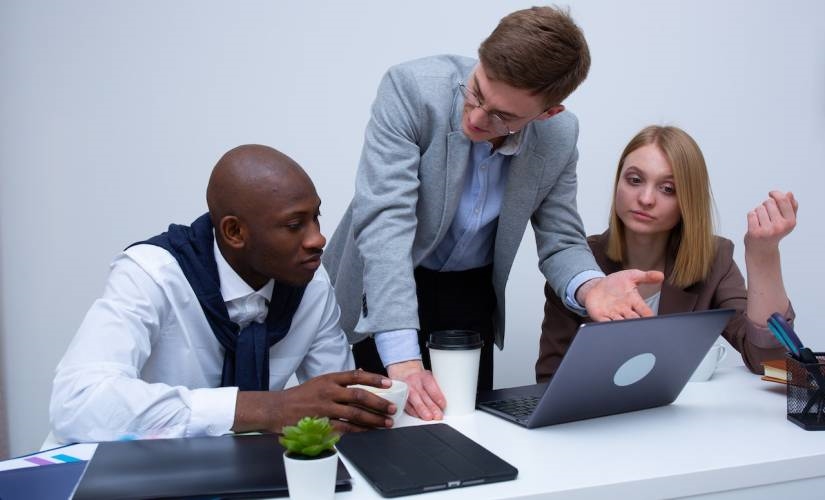 Technology is a good career path that can take you down a million different pathways. The options are endless in the technology world, and the jobs are only growing. Technology careers do not always mean programming and coding. In fact, you don't even have to major in computer science to have a career in technology.
Below you'll find several reasons why taking the leap into the technology sector could be the next best thing for your career.
Job Security
Having a career in technology won't guarantee you a job at all times, but it will guarantee you an opportunity to learn and evolve with technology itself. Staying stagnant isn't an option in the technology world, but there are hundreds of ways to be involved. Technology is always moving forward, so you will constantly have an opportunity to continue your education.
Anyone will tell you that continuing education is important in any career, but with technology, it's imperative. You must be on top of change as it happens, or you will be left behind. With a career in technology, you are at the forefront of change. You will see it before anyone else will, so you truly won't have a choice; expect to adapt and grow with each change.
Education
Unlike many other professions, such as the medical field or engineering, you don't need many years of schooling to have a career in technology. If you are one of those people who aren't quite sure what they want to do with their lives, a career in technology may be in the cards for you.
There are obviously plenty of jobs in the technology field that require many years of schooling. But, typically, when you spend that much time in school, you are passionate about that specific career. A job in technology could very well help you find the specific field you are passionate about. Also, it can help decide whether you do or don't need to get back into the classroom to achieve that career.
Job Opportunities
While there are plenty of coding and programming jobs available in the technology field, there are hundreds of jobs pertaining to marketing, customer service, sales, human relations, accounting, development, analytics, and every other department you could think of. This creates diversity within offices and an opportunity to have voices of all kinds within one space. No matter the platform you search on, you will find opportunities to work in technology from your couch, down the street, or a mix of both.
Broadly speaking, the technology sector values diversity and the needs of its employees to keep them around and keep job satisfaction high. Turnover rates will vary no matter where you go. But the most important thing is finding not only the job you are passionate about but a culture that brings out your passion as well.
Work/Life Balance
Job flexibility has become a big part of how people choose new jobs ever since the pandemic started in 2020. Having a job that has on-site, hybrid, and remote possibilities is incredibly important to many individuals. With thousands of companies coming to the conclusion that their industry could still be successful from their couches, they changed the future for job seekers everywhere.
Another big ticket item for job-seekers is the ability to keep work during working hours, meaning if work is from 8-5, working outside of those hours is not heard of. You truly get your weekends and evenings to yourself. This is incredibly helpful in improving attitude at the workplace if they are in the office. Additionally, it increases motivation and job satisfaction.
Pay
Technology companies continue to prove their competitive wages. Jobs in the technology field tend to earn higher salaries than other career paths. The average technology-related job is more than 60K, while the national average is around 50K for all other fields.
An automatic increase in salary is reason enough for many people to gravitate towards a job in technology. With the national average cost of living increasing at what seems like a daily rate, it is almost a no-brainer to consider a career in technology. One example; being a project manager at a tech company can average a salary upwards of 85K, unlike other specialties where the average is closer to 75K.
High Demand
The need for professionals in the technology field won't be going anywhere anytime soon. There are, and will continue to be, job openings around the country for all kinds of technology-related careers. This goes back to the job security that was touched on earlier. Though it's not a guarantee that a job will always be yours, you can rest assured that there will be the opportunity for jobs across the technology sector. This is purely due to the fact that technology is ever-growing and ever-changing.
Stock Market Magnet
Unless you've been living under a rock, it is clear to see that the stock market and its investors love to buy, sell, and trade within the technology sector. There is obviously money there. Additionally, with both Wall Street and corporate America wanting a piece of the industry, it's easy to find yourself wanting to be a part of it as well.
The importance of the stock market to the technology industry has been there for years, but the focus has moved from the hardware side of technology to software. The ever-growing and ever-changing face of technology have software at the forefront. It's virtually impossible to find any sector in the world now without technology involved in some capacity or another. For investors, that is the dream.
Conclusion
Pursuing a career in technology can sound open-ended after reading this article. But the truth is that the opportunities are endless. Technology is a good career path that has many options for you, no matter where you come from. Plus, there's a good chance it pays well.
Featured Image Credit: Photo by Mikhail Nilov; Pexels; Thank you!
The post Why is Technology a Good Career Path appeared first on ReadWrite.
(17)