Why Spirit Halloween memes may be the brand's best friend
By
Chris Morris
When it comes to Halloween traditions, memes about Spirit Halloween are almost as much a part of "spooky season" as trick-or-treating.

Whether it's poking fun at the pop-up store's seemingly miraculous ability to quickly occupy any abandoned retail space or mock costumes, the flood of digitally altered images begins to trickle online around mid-September. By mid-October, it's almost overwhelming.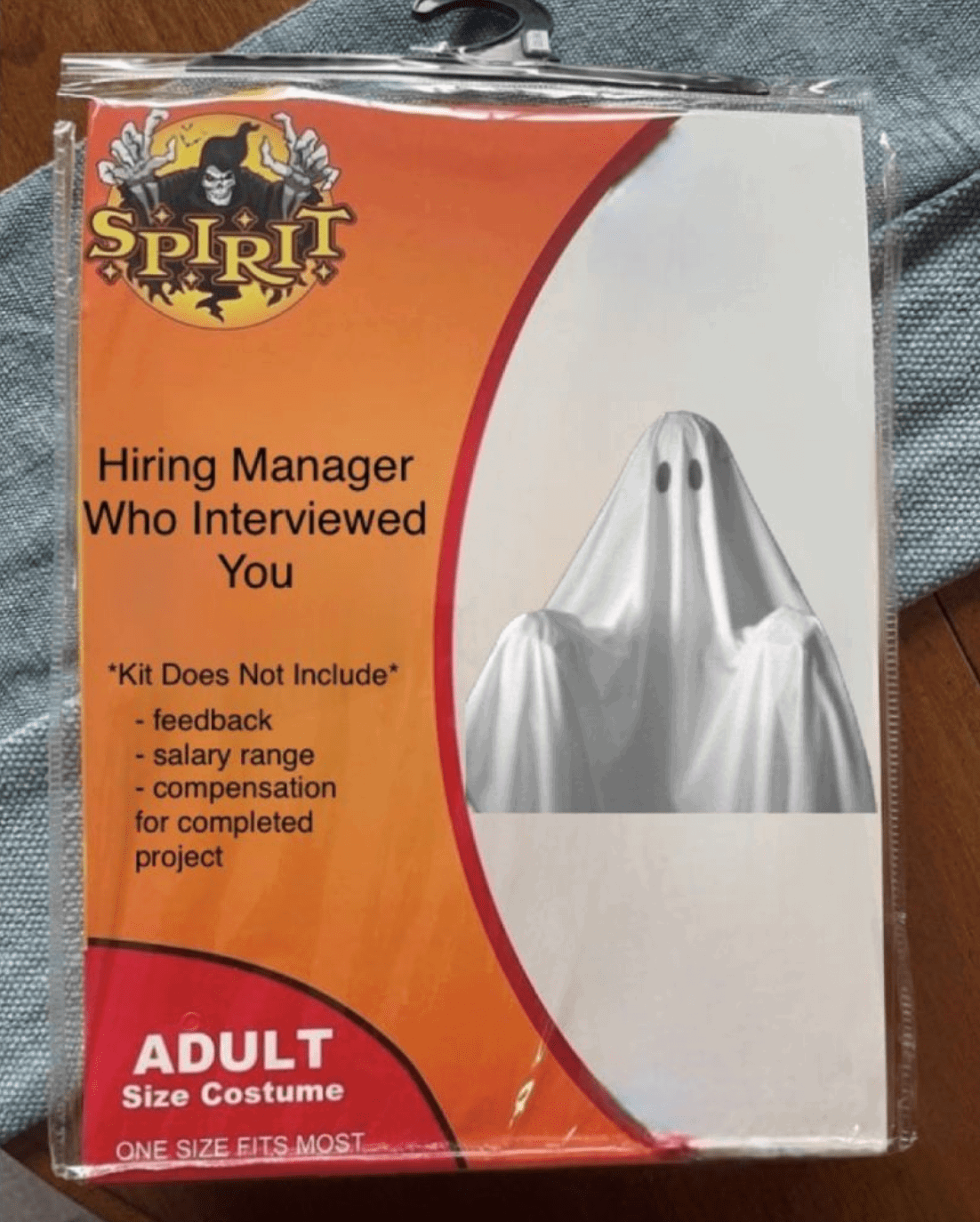 There will be more than 1,500 Spirit locations sprouting around the country this year, which is the company's 40th anniversary. That will result in 40,000 seasonal jobs and, for some landlords, income for spaces that normally would not be generating any revenue.

While other retailers might cringe at the idea of being the butt of so many merry internet pranksters, Spirit has opted to lean into the memes—and doing so has actually managed to make the brand feel hip and culturally relevant. While the memes might not always be the most flattering—and sometimes gleefully sprint past the line of good taste—they definitely keep Spirit Halloween in front of people's faces.

That's especially helpful as consumers spend more and more on Halloween. The National Retail Federation estimates spending on the holiday will reach a record $12.2 billion this year.

Pop-up shops, even nationwide ones, typically don't have huge marketing budgets. You don't, for instance, see a lot of television commercials for Spirit Halloween. So by letting the internet do its thing, the company's name has become synonymous with the holiday.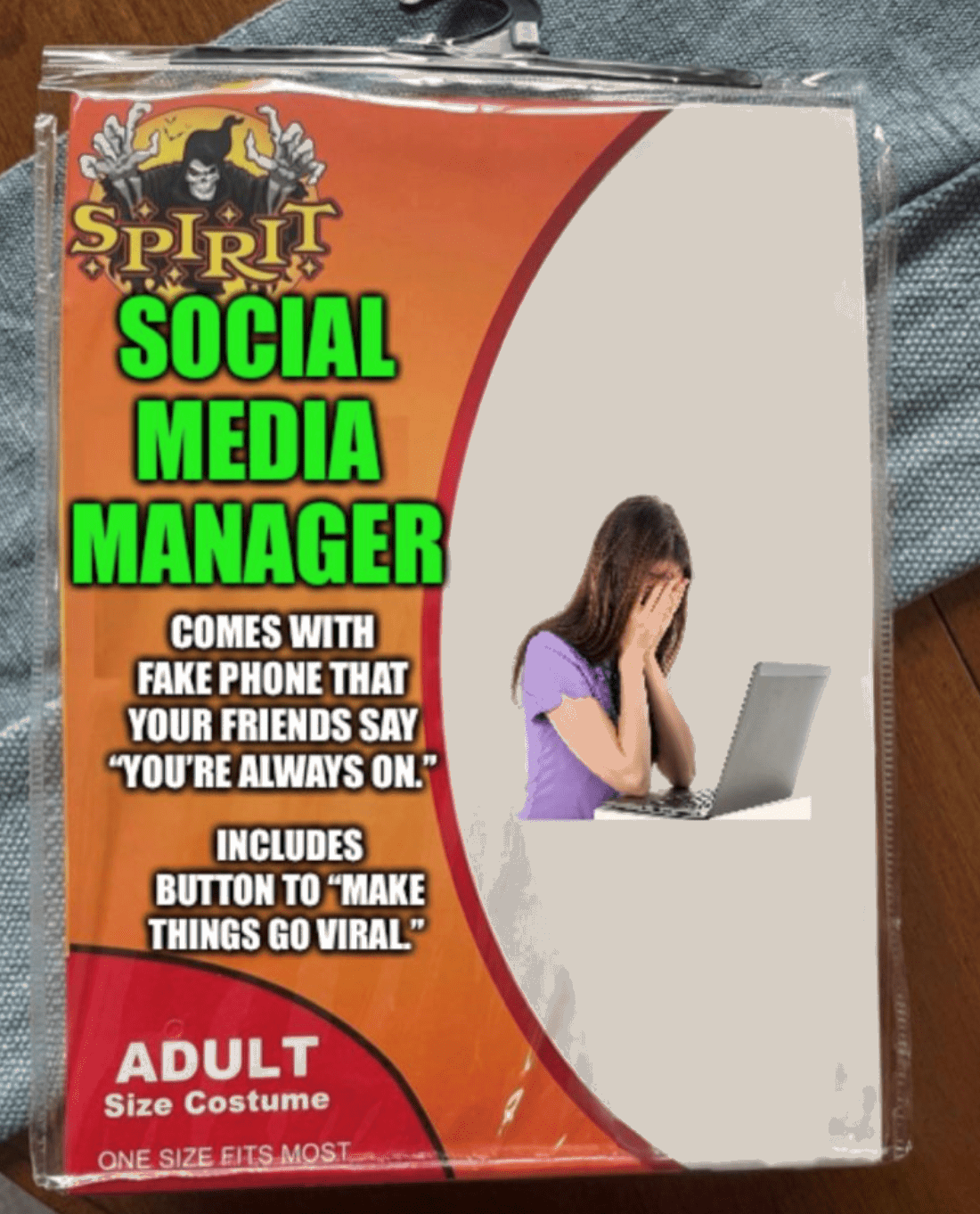 "There's virtually no downside for Spirit Halloween," says David A. Schweidel, professor of marketing at Emory University's Goizueta Business School. "With such a seasonal business, by the time consumers are tired of [the memes], Halloween will be over and we won't see anything until next year, by which point we'll have completely forgotten about the volume of content that [people] are pumping out right now. . . . Tie-ins with current events and pop culture will only help as far as standing out in the crowded digital landscape."

Rather than fighting the inevitable, Spirit has embraced the meme culture, even running a list of its favorite fake costumes on its website last year (including, ironically, pro football player Travis Kelce, who's likely to be a popular choice with Swifties this year).

Other popular examples include the draping of a Spirit Halloween banner on the front of Trump Tower as rumors spread the former president would be going out of business in Manhattan. One mock costume, labeled "Your Ex," shows a filled bag of trash, whereas another for "Male Economics Professor in their 30s" shows a blue-and-white checkered shirt. (That same costume, the meme advertises, includes "Imposter syndrome, textbook slides [and] Seinfeld references.")

There are sandwich artists and Bernie Sanders costume memes, and even some celebrities are getting in on the joke. Last year, Sarah Michelle Gellar posted a mock Buffy Summers outfit, which she described as "Bad Bitch Female Protagonist."
Heck, even Spirit got in on the fun last year.
The meme itself started in 2019, but has become something of a Halloween tradition. While celebrities and politicians in the news are easy targets, the digitally altered works usually focus on stereotypes and whatever's hot in pop culture at the moment.

They're easy to create and don't take a lot of time, which is part of the reason the memes have become so popular.

While Spirit has shown a good ability to go along with the joke, it also has drawn a line when those jokes become hurtful. Last year, someone put together a "Gay Guy" costume meme, showing a smiling man with the rainbow Pride flag draped over his shoulders, managing to fool and offend some potential customers in the process. Spirit quickly distanced itself from the meme and made it clear that it didn't find it funny.

"This is not an officially licensed costume from our company," the company tweeted when asked about it. "Photoshopping our packages seems to be trending at the moment. We will be passing this to our review team. Thank you for bringing this to our attention."

Days before, it told another person who was confused about the authenticity of the costume, "This is not something we carry or have carried before."
(4)