You & Mr Jones Acquires Majority Stake In DP6, Expands Data, Tech Capabilities In Latin America
You & Mr Jones Acquires Majority Stake In DP6, Expands Data, Tech Capabilities In Latin America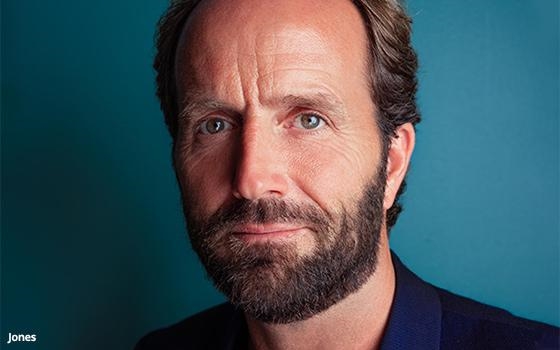 You & Mr Jones has acquired a majority stake in DP6, a Brazil-based marketing technology and data company supporting Latin America founded by Tiago Turini and Leo Naressi.
The deal comes as marketers face growing challenges around data and marketing intelligence with the impending removal of third-party cookies, and numerous regulatory moves concerning data and privacy underway around the world.
The acquisition centers on expanding You & Mr Jones data business in Latin America and strengthening the company's position as a leading global Google partner, You & Mr Jones founder and CEO David Jones wrote in an email to Search & Performance Marketing Daily. It also strengthens a partnership in the region with Salesforce.
Jones said the majority stake will allow fifty-five — You & Mr Jones' existing global data company — to increase its strength, scale and position in Latin America to support global clients, an increasingly important region for the group.
When asked why it took a majority stake in the company instead of forming a partnership, Jones said that with data as a core capability for You & Mr Jones, and DP6's expertise in data, a core business, the majority stake made more sense.
"An acquisition, with the founders remaining on board and committed, is the best way to drive group synergies and share clients," Jones said. "Clients are typically skeptical of non-financial partnerships. It also allows us to consolidate the financials."
Jones declined to disclose the exact percentage of the stake, but said You & Mr Jones now owns the majority, while the management team retains a highly significant stake in the business.
The majority stake provides the company with "all the standard rights that come with majority ownership, but as we always say, we are a company of entrepreneurs for entrepreneurs and our role is to add value to our group companies and to let the brilliant entrepreneurs carry on doing what they are very good at which is running their businesses."
Headquartered in São Paulo, DP6 is a key partner of Google and Salesforce.
It supports Carrefour, CNN, BASF, Natura, Nubank, Raia Drogasil and Whirlpool, among others, with technology and data solutions, such as measurement, media attribution, martech integration, data science, marketing analytics powered by artificial intelligence, and content optimization.
DP6 remains one of the top ad technology data companies in Brazil, according to Jones.
The acquisition allows You & Mr. Jones to deliver technology-enabled marketing globally for clients and to continue to create a new brandtech category.
Through this transformation, the company has managed more than 50% growth, organically, year to date through August 2021.
(4)