10 Proven Ways to Improve Your Brand Value in 2020
10 Proven Ways to Improve Your Brand Value in 2020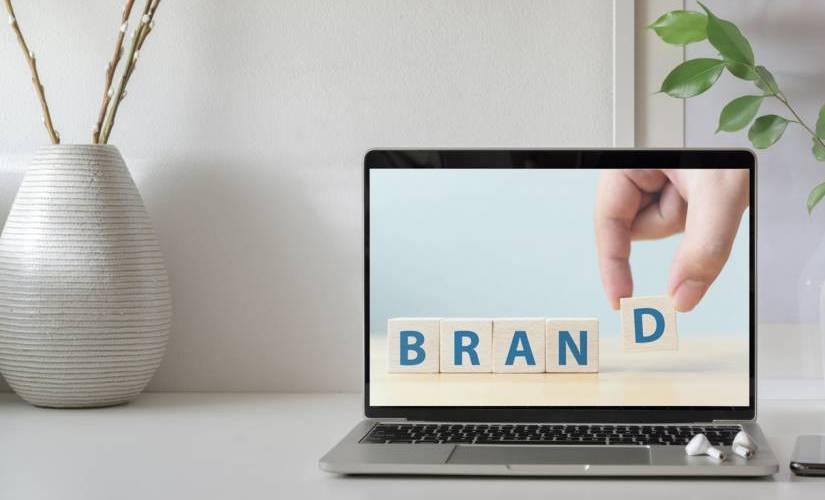 Every business owner wants to create a buzz when they launch a product or service. Being a businessman, you and many others have been spending a lot on advertisements and digital marketing. The purpose behind all the efforts is to let the business grow and to attract more valuable customers. Here are ten proven ways to improve your brand value in 2020.
"Products are made in the factory, but brands are created in the mind." –Walter Landor

This memorable statement pretty much sums up the importance of brand value.
You might not have seen anyone cover the success road over the night because it does not happen. All your consistent efforts and proper planning are what makes your brand in creating its value. Once you are into this, it becomes easier to handle.
Pro Tip: No matter you being the brand owner is working in creating the "brand value" or you have hired some expert for the job, one needs you to understand the depth of "What is brand value in real"
The expertise and tricks are helpful when you understand that each type of business in the market is different and required different needs. Creating the value of any brand is a great challenge, but here is what can be helpful for you.
Have You Ever Dig Into The Term "Brand Value?"
"Brand value is based on the financial status of how much a brand is worth as stated on the balance sheet." Whereas "Brand equity is the perception of consumers and how they feel about the brand."
When you are aiming to build your brand value, you need brand equity. You cannot have one without the other. The more people believe in it the higher goes the value.
For instance, well-known brands such as "Pampers" have spent millions and years to market their brand. Brand equity plays a vital role when it comes to revenues.
10 Tips That Can Help You Increase Your Brand Value
The following are ten tips to make your brand more visible and popular.
Understand Your Target Customers
No business has ever made great without understanding their target customers. Think deeply about the nature of the product of service. What problems does it solve? Who will be facing these problems? Present the solutions to the right people and your chances of success multiply.
Once you have understood who will be buying from you, it is easy to study the likes, dislikes, strengths, and weaknesses of these people. Your existing customers will be very helpful as you can closely observe the patterns and make effective decisions based on them.
For instance, you sell disposable diapers for kids; you will have to pay attention to the concerns of the mothers.
Invest In Video Marketing
There are various channels of digital marketing. You should use each one of them but video marketing is a very powerful tool. It can significantly boost brand awareness and thus the brand value.
The tool has proven its worth for various successful brands. It gives the much-needed edge as you present what you are and what you do to millions of people via a video. Using the sharing channels, you can reach people all over the globe.
When you are planning to invest in video marketing, make sure the content is well thought out. The videos should be short, concise, meaningful, and straightforward. It should be promoting your message but not with an unnecessary emphasis on the advertisement.
3. Design A Smart Logo
Logos can be very powerful. Look at all the major brands in the market and study the logos. They are much more than colors and marks. They present the brand and imply a value. Most of them also have some hidden messages.
If you want to make a mark, keep some essential tactics in mind while designing the logo. The company logo should be simple and easy to remember. Simplicity is the motto here. Don't overlook the element of distinction. It should have something to attract onlookers.
The best logos can give away the idea of your company's function in a single glance. Always use the logo with your company name to keep it an indispensable part of your identity.
4. Get A Great Website
In this era of information technology, you cannot do well without a great website. It is a digital storefront that can be visited by people all over the world. It is the platform where you can provide all the necessary information about your business.
A lot of people search for products and services on their mobile devices before making a purchase. Make sure your brand is visible on the internet with a quality website.
Invest money in digital marketing and search engine optimization (SEO) to rank higher in the search results. It is very important to make a responsive design so the website can work well on different devices.
5. Advertise Your Brand Extensively
Advertising is the queen that runs a brand. Use all the possible platforms to advertise your brand. Either it is the print media or electronic, let the word out. Encourage people to talk about your business. You can use different tactics to attract customers to your door.
A very effective trick is to use promotional offers. Use the right words to create attractive advertisements. Recent researches probing into the power of words have found that the word "free" works wonders. Here is a handy list of the top 5 words to be used in the content creation for your brand.
You
New
Free
Instantly
Because
6. Maintain Quality
Brand equity depends on quality. Any compromises in the quality will have outcomes, you cannot avoid them. Sooner or later you will observe a decline in sales. It can risk your efforts done over the past years. A crack in your reputation can be very hard to mend.
Commit to your values and keep offering the best quality for consistent growth. Stick the words and practices used in advertisements. It is the ultimate thing to survive. A lot of brands fail because they do focus on advertisements but fail to provide the promised quality.
It is important to remember that slow and steady wins the race. Overspending on maintaining quality is always better than overspending on marketing.
7. Use The Power Of Social Media
We are living in an era of social media. Harness the power of this amazing tool to increase your brand value. It should be an imperative part of your marketing campaign. It is an effective tool because it is a two-way communication tool. It allows you to leave the sales pitch and communicate with your customers at a more comfortable level. There are amazing features in popular social media sites that let you engage with the customers. Post helpful videos. Write interesting articles.
Start a contest to make your followers a part of your marketing strategy. Connect with more and more communities to spread the word. Facebook even lets your target audience based on their demographics and preferences.
8. Keep The Prices Reasonable
Reasonable pricing can do wonders. It can help increase the brand value within a short span. The main rule is that pricing should go along with the quality of the product. If you are charging very high prices, make sure there is no compromise on quality. If you want to cater to the needs of budget customers, present your product with the best value. The prices should be according to the general market.
9. Listen To Your Customers
You should always have ears for what your customers say. Encourage them to leave feedback. If you have to offer some incentives, such as discounts, to leave reviews, don't hesitate to do so. The reviews and feedbacks are imperative to your success. They tell you what is working well and what can be improved. The good reviews can also encourage your future customers.
Provide an email account to your customers where they can send their feedback. Set up an excellent customer care service to know what your customers have to say. They can be your advisors.
10. Focus On Unique Selling Points
If you want to stand out in the competition, the first step is to know the "why". Carve out a campaign around your unique selling points. Tell your customers the answer to "why" to trust you instead of your competitors. Give your customers the reasons to come to you and you will not be disappointed by the outcomes.
The post 10 Proven Ways to Improve Your Brand Value in 2020 appeared first on ReadWrite.
(0)