Amazon, Apple, Google, Microsoft Lead U.S. Companies To $3.81 Trillion In Brand Value
Amazon, Apple, Google, Microsoft Lead U.S. Companies To $3.81 Trillion In Brand Value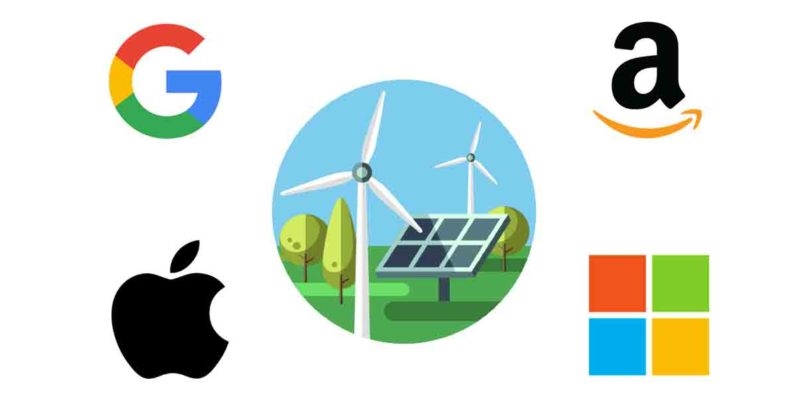 BrandZ estimates the total value of the top 100 most valuable U.S. brands at $3.81 trillion, up 5% compared with last year. That number is comparable to the GDP in Germany.
The growth rate of the top 100 U.S. brands came in at more than five times higher than the global economic growth rate at 3.7%. Those ranking at the top of the list are also known for their advertising and search technology.
For the first time in the history of this ranking, technology brands on average failed to grow as rapidly to meet their value. The report points to a slight loss incurred by Google at 3%, and Apple at 4%, as the main factor.
The fastest risers, although they are not at the top of the list, include Instagram, Pinterest, Salesforce, Chipotle, Cisco, LinkedIn, Twitter, Adobe, Microsoft, and Accenture.
BrandZ named Chipotle the "comeback kid," as it inched its way out of crisis. The company's revenue rose nearly 14% in 2019, after announcing a deal with DoorDash, a loyalty program, and in-store kiosks.
Technology and financial companies took the top five spots. Amazon ranked No. 1 at $334.6 billion for retail. Earlier this week, Amazon Web Services launched a data exchange, a service that allows advertisers such as Reuters — which curates data from more than 2.2 million unique news stories annually in multiple languages — to use third-party data.
Overall, technology brands dominating the ranking, about 18 brands. They accounted for $1.4 trillion or 37% of the total value of the U.S. top 100.
Apple took the No. 2 spot with $303.4 billion in technology. No. 3 went to Google at $303.2 billion in technology. Microsoft ranked No. 4 with $261 billion in technology, and Visa rounded out the top five with $188 billion for payments.
Retail brands grew 15% to $517 billion in value.
Recognized for their innovation, Uber, Amazon, Netflix, Apple, Disney, Facebook, FedEx, Microsoft, Marlboro, and Tesla took the top spots.
The best brand experience went to Uber, FedEx, Apple, UPS, Amazon, Facebook, Disney, Netflix, Pampers, and Microsoft.
The most loved went to Netflix, Amazon, Tide, Uber, Pampers, Visa, FedEx, Marlboro, Colgate, and UPS.
(15)