Disruption A Common Theme For Brands, Retailers In 2019
Disruption A Common Theme For Brands, Retailers In 2019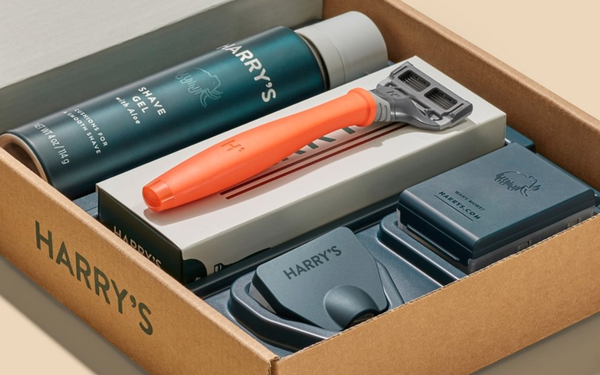 One thing that typically distinguishes a CPG FYI column from a news story is that you're not just calling attention to the latest chicken-sandwich shortage or the newest kombucha toothpaste. Going deeper into a particular subject and/or trend has the potential to be more informative and satisfying—for both reader and writer.
In the first six months of 2019, my predecessor Karlene Lukovitz did a very deep dive on many CPG trends—five of which scored the highest in readership.
No. 1 was her story about a panel discussion at SXSW 2019 with Tim Warner of PepsiCo and Mars Wrigley's Michelle Gansle, in which the two executives discussed how legacy CPG brands could push back against small upstarts.
While the companies' chosen tools differed, they agreed on one thing: Unleashing consumer insights requires new approaches to hiring and deploying talent that include linking siloed consumer data pools, and creating a more open culture that allows for sharing across an organization.
Next up was Bic USA's launch of a gender-neutral, Amazon-exclusive, refillable razor system called "Made For YOU by Bic" in the wake of other brand fumbles regarding sexism and gender identity. A top Bic executive was quoted as saying the new shaving line will be sold exclusively on Amazon, with Bic as the sole manufacturer, for "at least the next 30 years."
No. 3 was an article on how retailers like Albertson's, Giant Eagle, Walmart and Kroger have been ramping up their own advertising sales platforms, thereby challenging the likes of Amazon, which in turn has been siphoning search dollars from Google. In addition to bringing its ad-sales business in-house to power omnichannel targeting and measurement, Walmart acquired Polymorph Labs to fill out the retailer's ad-targeting capabilities for brands.
Fourth in the best-read lineup was the second in a two-part series about Unilever's plunge into artificial intelligence for everything from hiring to brand development. The mind-bending "lake" of the company's data includes—but is not limited to—direct-to-consumer transactions; consumer device IDs, social listening and influencer data; retailer POS, shelf-price and promotional data; operations data from producers; and output gleaned from ice cream vending machines.
No. 5 was a story about Unilever rival Procter & Gamble's third-quarter financials, along with a recap of the myriad ways the CPG giant was seeking to restore sales growth through, yes, "disruption." Among other moves, P&G had shifted 60% of its corporate employees into six "sector business units": beauty, baby and feminine care, fabric and home care, family care, grooming and health care.
In the last six months of 2019, my CPG FYI efforts produced a most-read story about how Amazon's ecommerce dominance was being nipped at in personal care and "highly focused subcategories" like pet supplies and snack bars. Since companies like Chewy, Instacart, Kroger, Target and Walmart aren't going away anytime soon, expect this trend to continue until the federal government breaks up Amazon (joke intended).
Second in readership scoring was an article about the U.S. yogurt market and its estimated 300 product permutations and the declining popularity of Greek yogurt. As one advertising agency executive put it, "Consumers aren't necessarily adding to their yogurt consumption. Instead, they're switching from one brand to another. It's a crowded space and becoming more so by the day."
No. 3 was a look at the continued rise of ready-to-drink coffee products. Among other insights, the story noted that within the past year (as of September 2019) 158 new RTD offerings had hit U.S. store shelves—including 89 new cold brews and 30 iced coffee varieties.
Fourth on the list was a recap of an interview with Jeff Raider, co-founder of the Harry's shaving startup, that took place at Recode's 2019 Code Commerce conference. One of the more amusing moments was when Raider was asked whether Harry's—which had avoided doing business with Amazon right up to his company's acquisition by Edgewell Personal Care—would ever embrace the ecommerce powerhouse. His long-winded, diplomatic response basically indicated Harry's was in no big hurry to do so.
In a similar vein, best-read story No. 5 highlighted a discussion with the global director of beverage giant AB InBev's innovation, incubation and investment unit, ZX Ventures Explore Fund, at the BevNET Live Summer 2019 conference. Describing the types of companies with which the world's largest brewer seeks to partner, Liz Tomic said, "We look at categories that are generally big enough and stretchy enough to meet a pretty relevant-sized population's needs. We want the highest quality products but that can live across channels and with a pretty big consumer base."
(2)