Microsoft to acquire Xandr, delivering a global ad solution to digital advertisers
This deal, along with a partnership with open RTB platform Taboola, provides more options for marketers to run effective digital campaigns in the post-cookie world.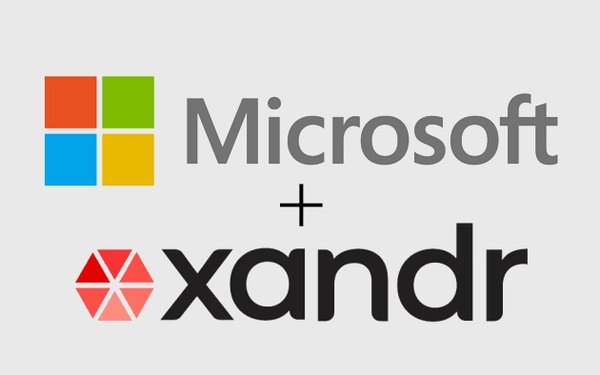 AT&T has agreed to the sale of its programmatic ad marketplace Xandr to Microsoft. The acquisition will combine Microsofts' global customer base, audience intelligence and technology with Xandr's platform, which offers scaled programmatic environments, as well as media spending optimization for both the buy and sell sides.
Marketers in search of intelligent, targeted cross-screen campaigns in the post-cookie world will benefit from the kind of expanded open web marketplaces established by Microsoft and other partners in their network.
For instance, Microsoft's long-term partner Taboola today announced a new native bidding service intended to expand its open real-time bidding (RTB) to social networks and display ad inventory. Taboola currently has a base of 14,000 advertisers that use the AI-driven platform to reach 500 million active users on such premium publishers as NBC News, BBC and El Mundo.
For the Xandr acquisition, Alistair Goodman, CEO & GM, Ericsson's Emodo, points out that Microsoft has been investing in adtech since the late '90s, and has built a close partnership with AT&T after Microsoft purchased AT&T Technology cloud earlier this year.
"The market is shifting towards full-stack, horizontally-integrated providers," said Goodman. "A unified platform ensures smarter campaign optimization, and greater transparency and efficiency via a direct path between supply and demand."
"[Microsoft] has an adtech-like product already focused on their data and their inventory (and some third-party inventory), but they are weak on self-serve, on pub monetization, on DSP-like capabilities for advertisers (i.e. algorithmic optimization, etc.) which precludes them from accessing a lot of direct advertiser and publisher budgets," said Shiv Gupta, Managing Partner, U of Digital. "Xandr fixes a lot of that immediately."
Why we care. Media consumption continues to fragment, and because of increased privacy, reaching these consumers is more challenging. Adtech partnerships around programmatic marketplaces help connect these dots for advertisers and provide a relevant ad experience for consumers, especially as look for free ad-supported alternatives to premium streaming and cable services.
The post Microsoft to acquire Xandr, delivering a global ad solution to digital advertisers appeared first on MarTech.
(33)