Super Bowl Advertisers Get Creative To Rank Higher In Search
Super Bowl Advertisers Get Creative To Rank Higher In Search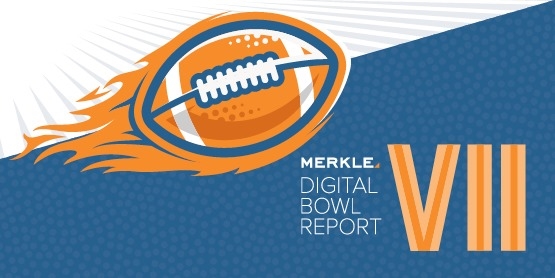 TurboTax took first place this year in Merkle's Digital Bowl Report, which analyzes the digital marketing of Super Bowl LIV ads. The brand achieved the top spot in the report released Monday by executing a sound organic search campaign complete with a dedicated landing page featuring its commercial and YouTube videos to draw in viewers.
Merkle estimates only 49% of advertisers created a dedicated landing page to support their Super Bowl campaign.
The report analyzes campaigns across social media, paid search, search engine optimization (SEO), and digital media. Each advertiser is evaluated based on its ability to meet specific objectives.
TurboTax also showed strength in digital, paid social and video, and outshone others in a TikTok hashtag challenge that garnered more than 100 million views.
Some 85% of advertisers developed display or paid-social ads that coordinated with the game or their Super Bowl commercial, while 62% leveraged influencers or celebrities as partners in their ads, and half created teaser paid-search ads with Super Bowl content in advance of the game.
Olay came in at second place, based on its well-optimized landing page. All meta elements targeted both the campaign and the game. After the commercial aired, the landing page ranked on page one for "play super bowl commercial." The campaign hashtag, #MakeSpaceForWomen — which was featured in both the commercial and landing page content — reinforced keyword relevance and provided users with cohesive campaign content.
Merkle also notes that several brands relied solely on their home page to capture an increase in search volume for branded queries driven by a Super Bowl commercial. It meant they missed out on valuable website traffic that could be captured from commercial-related queries and also passed up on key new result formats appearing in search engine results pages (SERPs).
Another interesting tactic, Merkle notes, this year's search results introduced more searchers to Google's People Also Ask boxes, meaning they also asked these related questions.
Several brands also relied on the knowledge-graph feature specifically for their Super Bowl commercial.
For paid search, Squarespace earned a perfect score. Its TV spot depicted actress Winona Ryder creating a Squarespace website about Winona, Minnesota.
Prior to the game, Squarespace teased "Welcome to Winona" messaging in ad copy. During the game, it rotated several versions of copy that incorporated relevant taglines such as "Winona Finds the True Winona" and "A Website Makes it Real," while infusing Squarespace product messaging in the description lines and callout extensions, including "Free 14-day Trial," "24/7 Customer Support," and "Drag and Drop."
When looking at the overall picture of how brands did in Merkle's report, Avocados From Mexico came in at No. 2 this year, followed by Squarespace, Olay, Verizon, Tide, Hyundai, Pop-Tarts, and Procter & Gamble.
The report notes that Avocados From Mexico finished as the only advertiser to place in the top ten in all four channels. It delivered a near-perfect paid-search score, including tailored messaging, a dedicated Super Bowl landing page, and search presence on several brand and non-brand searches. It used an optimized landing page to capture relevant queries. The campaign excelled at real-time engagement and unique content, which has been a trademark of the brand's past campaigns.
(1)