'The Witcher 3: Wild Hunt' is getting free DLC inspired by the Netflix series
The Witcher 3's free next-gen upgrade will include lots of improvements
Expect ray tracing and faster load times.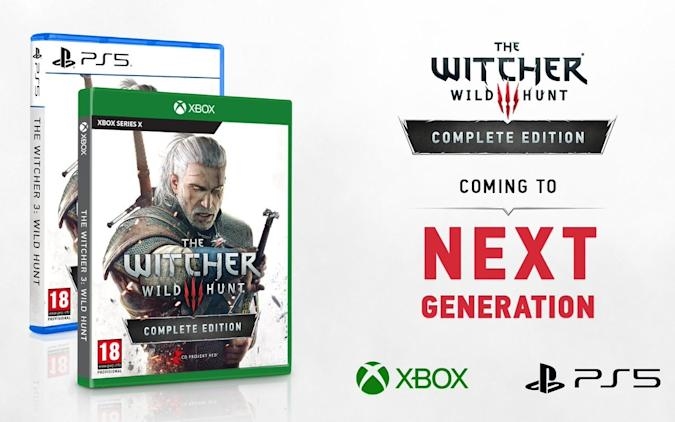 The Witcher 3: Wild Hunt may be five years old, but CD Projekt Red (CDPR) appears committed to keeping it fresh. Today, the developers announced that they're working on a next-gen edition of the game for PC, Xbox Series X and PlayStation 5.
The improved version will take advantage of new gaming hardware, with features like ray tracing and faster loading times. The game, expansions and extra content will all see a boost.
The next-gen version will be released as a standalone purchase for PC, Xbox Series X and Playstation 5, and it will arrive as a free update for anyone who already owns the game on PC, Xbox One or PlayStation 4.
In June, CDPR offered a free PC version of The Witcher 3: Wild Hunt to anyone who already owned the game on PS4 or Xbox One, and in February, CDPR enabled PC cross-saves to the Switch. It's nice to get this confirmation that the game will live on in the new generation of consoles, especially when CDPR has its hands full with the delayed Cyberpunk 2077.
.
https://www.engadget.com/July 9, 2021pic.twitter.com/Hs7LwWzUAt@witchernetflix
(34)